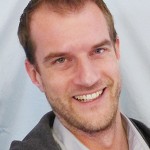 Lifelong beer habitue and homebrew artisan
If you are looking for a great fridge that you can use to keep your beer cold, you likely have limitless options available to you.
As passionate home brewers or simple beer lovers, if you are looking for a quality beer fridge in the year 2021, we have six of the best available for you here.
Our Pick: Phiestina PH-CBR100 fridge
The Phiestina PH-CBR100 is a great way to you can free up extra space in your fridge and allow for room for up to 106 cans in a glass door beverage cooler.
This mini-fridge is traditionally much quieter than other types of beverage coolers and it can fit in a variety of spaces.
Thermostat adjustments can go from 38 all the way to 50°F and the six removable storage shelves can allow for easy storage of bottles or even cans on a sideways storage style.
The blue LED light offers a unique design that can also deliver improved energy savings at night and a cool touch for decors.
This elegant stainless steel cooler looks perfect in almost any type of dorm room, in a bar setting or for homebrewing as well.
At just 210 kW to run yearly, it's also the most efficient beverage fridges that you can purchase right now at its price point and size.
Serious homebrewers, however, may want to look at a beer fridge that offers them the chance to store larger bottles.
The sideways rack style design can also lead to some extensive sediment for some heavier homebrew varieties.
Another strong point, it can fit all cans, wine bottles and even a box of wine.
Weight : 72.8 pounds
Dimensions : 22.8 x 15.6 x 33.1 inches
Kalamera 24" Beverage Refrigerator
Kalamera 24" Beverage Refrigerator 175 Can Built-in Single Zone Touch Control
GREAT STORAGE: In just under 23"X24" of floor space you get storage space for up to 170 cans of your favorite cold beverages!
SLEEK DESIGN: Stainless steel and transparent glass front with blue LED lighting add elegant design and practical function to your home.
REMOVABLE WIRE RACKS: Six wire racks remove easily to quickly add cases of beer or soda cans.
ADVANCED COMPRESSOR: Whisper-quiet compressor maintains even cool temperature longer, with fewer stops and starts!
USE IN ANY ROOM: Use as a built-in refrigerator under counter, or as a free-standing unit in any room!
The Kalamera 24-inch beverage refrigerator can hold up to 175 cans and deliver a freestanding touch control.
This is an elegant fridge that you can use for homebrewing or just storing your crafts beers and it has a beautiful and transparent glass front.
The blue LED lighting adds an extra touch of elegant design and did not add any extra heat inside the fridge either.
With an advanced compressor available, it is possible to get access to a temporary memory function restoring the temperature after power is lost with the unit.
The compressor inside this unit is also extremely quiet and the removable wire racks ensure that it's easy to customize the inside for use with bottles, cans and any type of folder that you might have.
These generally tend to be expensive beverage fridges because of the cooling technology that is built into them.
It produces extremely predictable results with the ability to maintain temperatures between 38 to 50°F.
Weight : 104 pounds
Dimensions : 22.4 x 23.4 x 33 inches
NewAir Beverage Cooler and Refrigerator
NewAir Beverage Refrigerator Cooler | 126 Cans Free Standing with Right Hinge Glass Door | Mini Fridge Beverage Organizer Perfect For Beer, Wine, Soda, And Cooler Drinks
[A FRIDGE YOU CAN USE ANYWHERE] - This mini fridge is perfect for storing lunch at the office, leftovers in your dorm room, or a cold drink anywhere in your home. No installation necessary, simply plug it in and you're ready to go. .Cooling method:Compressor
[PERFECT FOR ANY PURPOSE] - Holds everything from soda, beer, wine and more so you can stay stocked for any occasion. Features a reversible glass door and timeless stainless-steel frame so you can view your contents from a glance.
[VERSATILE REMOVABLE SHELVES] - Adjust the 3 removable shelves to hold nearly any combination of items. Pack it full of standard cans or make room for taller sized cans and bottles.
[7 CUSTOM TEMPERATURE SETTINGS] - Choose from 7 custom "set-it-and-forget-it" temperature settings to keep beer and soda at the perfect temperature for serving. Store all your family favorites from 37°F-64°F.
[COMPACT SIZE, SPACIOUS INTERIOR] - We designed this fridge to hold the maximum amount of contents with no wasted space. Enhance your lifestyle while taking minimal space in your home.
The New Air AB 1200 is a fridge that delivers temperatures down to 34°F with room for up to 126 cans.
The Home brew fridge is the perfect addition to any bar set up and features a spacious 3.4 ft.³ of space inside.
The removable chrome racks let you customize the entire system for bottles, cans or even larger beverage containers should you choose to store homebrew in something else.
This is designed as a precision tool and it's moderately priced ensuring that it can be well suited inside almost any home.
This mini fridge even comes with a locking key at the bottom of the door to help deliver improvements to security as well.
This is one of the only beer fridges on the market at this price point that can include such style and security hand-in-hand.
Weight : 62.9 pounds
Dimensions : 19 x 18.2 x 33.1 inches
Danby Beverage Center
Danby 120 Can Beverage Center, Stainless Steel DBC120BLS
3.3 cubic feet capacity beverage center (up to 120 cans)
Mechanical thermostat with temperature range of 43F - 57F
3 black wire shelves and interior light.
Recessed side mount door handle and integrated lock with key. Tempered glass door with stainless steel trim and black body
Energy efficient and long lasting blue LED light illuminates the interior. Energy consumption is 368kWh/year
The danby 120 can beverage center is a portable solution that can fit almost any home.
With a full 3.3 ft.³ capacity, this could be the perfect beer fridge that you can add to your home.
Internal LED blue lighting, as well as an energy-efficient design, ensures that this is a professional grade beverage fridge.
Temperature control goes as low as 42°F meaning a cool drink every time.
The elegant tempered glass door and the stainless steel trim really creates a beautiful look for a beverage container.
At a reasonable 68 pounds, this little fridge can also be carried around and installed in a variety of places quite easily.
The trim design as well as the easy to assemble design makes this a simple mini fridge that can make sure that you can have the perfect support item for your home brewing.
Weight : 68.9 pounds
Dimensions : 19.8 x 17.9 x 33.7 inches
Kingsbottle Beverage Cooler
KingsBottle 160 Can Beverage Cooler, Stainless Steel with Glass Door
Capacity: 160 cans
Adjustable Temperature Range: 34-46°F (1-8°C) at min/max room temperatures of 32-100°F (0 - 38°C)
Shelf Configuration: 4 chromed shelves
Dimensions (H x W x D): 33.86" x 23.42" x 23.62"
Additional Minimum Space Requirements for Built-in Applications: 20mm either side, 10mm on top, 20mm at the rear
The Kingsbottle is a sturdy beverage cooler that's made in an up write stainless steel version.
This version holds around 160 cans making it perfect for holding around for batches of homebrew at a time. Temperature control can move from 32° up to 46°F.
Operating temperatures can be quite flexible as well with successful temperatures maintained and up to 100°F heat.
It makes no sound and has a huge storage capacity.
Weight : 198.4 pounds
Dimensions : 27 x 23.5 x 55.7 inches
Edgestar KC3000
The Edgestart KC 3000 is a full-sized keg refrigerator that also has a digital display of temperature control.
The device can hold up to two smaller sized kegs or one full-size keg of beer.
If you find yourself regularly kegging beer in six barrel kegs, slim quarter or half barrel kegs this fridge offers quick support with a built-in tap system.
Looking at the keg inside is extremely easy and included with the retail box are all of the instructions including the tap and components for a deep chill.
Temperature range of 32 to 50°F is available on every beer poured out of this keg.
The easy temperature control and a simple tap system makes this the perfect keg for simple draft beer in your home.
The only drawback to one of these fridges is that it can't offer much support if you plan on filling it with cans.
It's widely inefficient for any other type of homebrewing beyond using kegs.
Weight : 79.4 pounds

Dimensions : 33 1/2″ H x 23 5/8″ W x 23 3/8″ D
Last update on 2023-09-22 / Affiliate links / Images from Amazon Product Advertising API