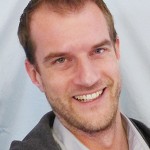 Lifelong beer habitue and homebrew artisan
Brewing the best IPA may be much easier than you might think especially with the wealth of tools that are available in homebrew kits. India Pale Ale remains one of the highest-selling homebrew kits available for purchase.
The big problem that many consumers face however is that with the ever-growing number of homebrew kits on the market, it's very tough to actually pick out an IPA beer making kit that might be one of the best ones on the market.

Don't have time? Pick one of those:
The best if you're a total beginner: Mr. Beer Long Play IPA
The best if you're a beginner but like quality beer: Brooklyn Everyday IPA
The best if you're already an advanced user: Northern Brewer Chinook IPA
---
Here are some of the top-selling IPA beer making kits as well as what sets them apart from the competition. Hope this helps.
Mr. Beer Diablo IPA Craft Beer Making Kit
Mr. Beer Craft Collection Beer Kit
Product is manufactured in United States
Re Usable and shatterproof bottles are specially designed for carbonating beer
Mr. Beer Diablo IPA Complete Home brewing Kit provides aspiring brewers with patented brewing equipment and high quality ingredients that simplify the home brewing process
Patented brewing system includes a compact, lightweight fermenter that is modeled after the design of professional brewing equipment
Includes a can of brewing extract - a concentrated form of all natural malted barley and hops - produced in a state-of-the-art facility
The Mr. Beer Diablo IPA craft beer making kit comes in a compact package.
Most of the components included in Mr. beer kits are designed for the ease of use of a beginner.
The entire system is made up of mostly plastic components and Mr. Beer makes the process of actually creating beer a lot simpler because of the larger bottles, quick malt and easy yeast add system.
This system differs from some of the other beginner microbrew kits simply because it can actually break to 2 gallons or 16 pints of craft brew.
This offers a considerable value as it's usually at the same price point of many of the entry-level craft brew options.
Where Mr. beer falls short on the competition is the quality of ingredients as well as the quality of the product.
Quick malt is definitely easy to produce but it just doesn't taste as fresh as some of the all-grain options.
The plastic containers are also more difficult to clean as well as problematic for temperature control at times.
Bottling your beer in plastic bottles may also not be something that you want presentation-wise.
Mr. beer brewing extracts are heavily monitored for their quality.
They have no extra sugar added, they are GML free and they come from all-natural ingredients.
The yeast is designed specifically for use with Mr. beer as it is the carbonation agent that is used to actually give the beer its flavor and fizziness.
This is a monstrous IPA that is definitely known for its bitter finish as well as its highly drinkable nature.
The natural quality can definitely be noticed in this product and the idea of taking several steps of the homebrew process makes for a very simple and light IPA.
The refill on Diablo IPA makes it easy to use this kit many times over too!
Mr. Beer Long Play IPA Craft Beer Making Kit
No products found.
The Mr. Beer Long Play IPA kit comes with everything you need to brew this IPA including the brewing extracts.
With mostly plastic materials including a 2-gallon drum, yeast, cleaning agents, carbonation capsules and several plastic bottles for packaging your beer you can enjoy a kit that makes 2 gallons of craft beer.
The long play IPA is designed to be a relatively hoppy and world-class sessional craft beer.
This is the same kind of beer that you might expect to get at a local brewpub but with the added convenience of being able to actually produce it in your own home.
Long Play IPA is known for its intensely bitter finish as well as a more floral aroma and a red to a caramel color.
This is different as are the other IPAs that Mr. beer has to offer.
The only gripe again with the Mr. beer kit is that it really simplifies the materials involved in the brewing process.
If you are looking for an IPA that's going to be very fresh and taste like a quality craft brew, there's really no substitute for using a full-grain mix with fresher ingredients.
Of course, you can substitute in some of your own hops and other ingredients to change the flavor of the brewing extract but it is the brewing extract itself that really takes away some of the freshness in the beer.
The versatility of this kit, however, is what makes an appeal to many beginners.
You can make beer at any time of year and the brewing yeast, as well as the extract, is designed to perform admirably in almost any environment.
Brooklyn Brew Beer making Mix Everyday IPA
Brooklyn Brew Shop Everyday IPA Glass Beer Making Kit, 1 Count (Pack of 1)
The Everyday IPA Beer Making Kit is perfect for beginners. Brooklyn Brew Shop makes brewing beer at home simple, fun, and tasty with easy-to-follow videos and step-by-step instructions. Using only seasonally-inspired, real ingredients, we never include sugary malt extracts, meaning you brew the freshest and best-tasting beer possible.
Created by published beer authors, our award-winning, all-grain kits are made in America and designed to be brewed on the stove top of any kitchen big or small.
The kit includes: our Everyday IPA making mix (grain, hops and yeast), 1 gallon reusable glass fermenter, glass spirit-filled thermometer, vinyl tubing, racking cane & tip, chambered airlock, Brooklyn Brew Shop cleanser, and screw-cap stopper. Not included: strainer, funnel, pot and bottles
We're well-trusted! We've been featured in numerous magazines including The New York Times, Nylon, Food & Wine, Glamour, Thrillist, Travel & Leisure, Vogue, Time Out and Martha Stewart. From ultimate gift guides for your BFF, Dad and Mom, Boyfriend/Girlfriend, and beer geek to Father's Day must-haves and holiday hits the press agrees that our Beer and Cider Making kits are perfect for everyone.
Makes 1 gallon of 6.8% Alcohol-by-Volume beer (9-10 12-oz bottles). Our best-selling beer harmonizes fragrant grapefruit with bright bitterness, making this beer great for hop heads and first time IPA drinkers alike.
The Brooklyn Brew Beer making kit series has become one of the easiest ways for homebrewers to delve into the idea of grain-based brewing.
The Everyday IPA is usually a good starting point.
Many recommend that if you can make your own oatmeal, you can easily make your own beer in an apartment-sized beer kit.
Brooklyn Brew Beer kits do not skimp on the quality of ingredients and many of the same hops, spices, yeast and barley that is used in the makeup of their kits are also used in some of the most popular craft breweries in the world.
The Everyday IPA is just what you might expect it of any kind of complex IPA, the only difference is you can actually make this on a stovetop in your apartment.
The base kit for this type of beer can come with a small carboy and the other tools that you need to create beer as well as the mix kit.
If you are to have these you can just buy the mix kit which contains all of the ingredients you need to make beer minus the sanitizer.
Following instructions on this beer is relatively easy and you can produce a gallon of beer that has 6.8% alcohol by volume.
This is a fairly strong IPA that is known for its more balanced malty flavor as well as high citrus hops.
At an absolutely amazing price for the refill cost, this could quickly become one of your favorites.
Read my full review of Brooklyn Brew Everyday IPA
Northern Brewer Deluxe Homebrew Starter Kit Chinook IPA
Northern Brewer - Brew. Share. Enjoy. HomeBrewing Starter Set, Equipment and Recipe for 5 Gallon Batches (Chinook IPA with Testing Equipment)
Highest Rated Starter Kit! The Northern Brewer Brew. Share. Enjoy Homebrew Starter Kit is the perfect choice for holiday gifts and beginners, complete with foolproof instructions.
This all-in-one kit includes everything you need to start brewing beer at home today including a Brew Kettle and our Chinook IPA recipe kit.
Chinook IPA: This American IPA beer kit has a relatively modest gravity and an immodest hop character derived entirely from a single hop variety. Yields 5 gallons of finished beer, filling 50 twelve ounce bottles.
Kit Includes: CHINOOK IPA recipe kit, Hydrometer, Test Jar, Lab Thermometer, 6.5 gallon fermentor w/ Spigot, lid & Bubbler airlock, Bottling Bucket w/Spigot assembly, Bottle Filler, 5 Gallon Stainless Brew Kettle, 21" Stainless Spoon, 5 ft. Clear Tubing, Cleaner/Sanitizer - Fermenter's Favorites Oxygen Wash, Bottle Brush, Royal Crown Bottle Capper & Caps (60ct.) Yields 5 gallons of finished beer, filling 50 twelve ounce bottles.
The Northern Brewer produces its own deluxe kit which includes some things which are commonly left out of the brewery in a box essential homebrew kit.
The same type of beer is included with this kit as the one that is also included with the brewery in a box essentials kit.
While you would have to purchase extra buckets in order to produce the beer using the essentials kit, you can enjoy having access to every element needed minus the bottles with this version of the kit.
This can really help you to remove some of the extra costs while still having all of the instructional DVDs, improved ingredients and professional tools that can be found in the very first kit.
The tools involved with this kit cost around $100 more on average but for the extra professional carboys airlocks, tubing, funnel and sanitizer it really does pay for itself in value.
You end up with trusted tools that you can use for producing a high-quality beer.
As mentioned previously the Chinook IPA from Northern Brewer is included as a starter for this kit and this citrusy/grapefruit style IPA is a strong 5.5 to 6% alcohol by volume with a golden amber color.
The flavor of the suds in this is what makes it so special.
If you love a nice copy IPA that sticks to the glass, this is a professional kit that you can use to make it over and over again.
If you're interested in smaller batches, I owe and review in deepth the 1-gallon version of the Northern Brewer kit (Karma Citra or Chinook IPA):
Read my full review of Northern Brewer 1-Gallon IPA kit
Karma Citra Session IPA (refill kit)
Northern Brewer - Kama Citra Session IPA India Pale Ale Extract Beer Recipe Kit - Makes 5 Gallons
Bridging the gap between the classic American Pale Ale and West Coast IPA, Kama Citra is a deliciously decadent session ale bursting with provocative flavors.
A highly flavorful IPA recipe kit that makes it easy to drink more than one.
Just follow the simple instructions, and within just a few weeks, you'll yield 5 gallons of homemade, handcrafted beer.
Each kit includes all the ingredients for 5 Gallons of finished beer.
Kit Includes: Malt Extract, Steeping Grains, Hops, Dry Yeast, Priming Sugar, Muslin Steeping Bag, Complete Instructions
The Karma Citra kit comes with some of the basic materials that you need to produce this American pale ale which is known for its citrus and tropical flavors.
This is without a doubt another West Coast IPA with an ABV usually reaching above 5%.
If you are the type of brew that really enjoys a very sturdy malt with your IPA featuring a light Caravelle luck and a very citrus and tropical smell to the nose, this could be exactly the type of beer that you are trying to brew.
Included in the kit are all of the basic ingredients that you will need to produce up to 5 gallons of this American-style pale ale.
This pale ale takes a little bit longer than some of the malt extract solutions and it does require you to buy some of the extra tools like a carboy, bottles and some tubing.
The malt extract available in this kit works to get you set up fast and there is a specialty yeast as well as ideal priming sugar for bottling.
What really sets this session IPA apart is the hops that have been blended together in a way to create an ideal blend of citrus and tropical flavors.
Although this kit can be a little more expensive as it requires you to buy the materials for brewing and bottling, it produces much more beer with the extract and tools included. In the end, it may cost more but the cost per serving can go way down.
If you are a fan of citrusy IPA's as well, you will be hard-pressed to find anything that is as easy to produce under any condition that also tastes this great!
Brewer's Best Double IPA (refill kit)
For home brewers that are seeking a much stronger IPA, this kit could be just what you might be looking for.
Within IBU rating of 100+, this Brewer's Best beer ingredient kit comes with everything they need to refill and craft this Strong 5 gallon double IPA.
Double IPA's are known for their higher alcohol content as well as their robust flavors.
If you have already finished one of the Brewer's Best brew kits and you are looking for a refill, this is a fairly reasonable cost for a double IPA ingredient kit.
Considering the refill kit will potentially grant you a whopping 5 gallons of beer at a 7.8 to 8.3% alcohol by volume level, this could be quite a worthy investment for someone who is interested in getting a great double IPA and making it at home.
The deep gold color of this product is really what sets it apart and makes it instantly noticeable from other types of IPA varieties.
The pack comes with everything you need including the grain sock, grains, mixture of hops, bottling sugar, and caps the only thing that you will need to provide bottles for the finished beer as well as the container needed to actually brew the beer.
If you have already gotten a beginner's brew kit however this will ensure that you have most of what you need to get started producing this strong beer with the kit.
Wrap up
When it comes right down to it we can make many recommendations. If you are looking for the easiest set of possible the IPA Mr. Beer kits make a great gift for anyone that has never homebrewed before.
Some of the other kits which contain everything needed for home brewing can often come with higher quality materials however and this presents a much better option for people that are interested in brewing multiple batches of beer or larger batches of beer.
As for refill kits, there is nothing that can quite touch the exhilarating flavor of the Brewer's best double IPA.
If you are a true fan of rich IPAs, you will be hard-pressed to find a product that is so rich and strong out of a homebrew kit.
Last update on 2023-09-15 / Affiliate links / Images from Amazon Product Advertising API