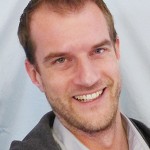 Lifelong beer habitue and homebrew artisan
If you have heard of major brewing kits before it's likely that you have come across the idea of the Coopers brewing kit. In most cases, these are simple kits that can produce repeatable results for newer brewers.
What Coopers beer kits focus on is the idea of keeping things extremely simple.
They deliver high-quality materials as well as a nicely packed plastic fermenter, bottles, a bottler, a spoon, a hydrometer, taps, lid for fermenters, a dry erase log, PET caps and bottle, an instructional DVD as well as the full beer kit package for yeast, concentrate and carbonation drops.
Coopers DIY Beer Home Brewing 6 Gallon All Inclusive Craft Beer Making Kit with Patented Brewing Fermenter, Beer Hydrometer, Brewing Ingredients, Bottles and Brewing Accessories
THE ONLY BEER MAKING KIT DESIGNED BY A BREWERY-Coopers Brewery has been brewing beer for over 150 years and are the world's largest manufacturer and exporter of home brew kits.
BEER INGREDIENTS CREATED BY WORLD MASTER BREWERS-Coopers certified master brewers have developed a range of refills that enable the novice through to professional brewer the ingredients to produce all styles of quality beers.
PATENTED ONE-STEP BREWING FERMENTER-This fermenter is one of kind. Modeled after conical fermenters, as seen in breweries, but modified for the homebrewer with a wide mouth and base for easy cleaning. The Krauser Collar allows the brew to expand increasing capacity to avoid overflow.
GRAIN TO GLASS BREWING-Coopers is the only homebrewing company that makes the ingredients for their homebrewing kits. From the grain fields to your glass, Coopers oversees and controls the entire process ensuring optimal quality of ingredients.
INCLUDES ALL HOME BREWING ACCESSORIES-In addition to a patented fermenter and 100% natural premium quality ingredients this kit includes additional accessories such as a hydrometer, bottling valve, reusable oxygen-barrier PET bottles and much more.
Main features of this kit
There is no prepackaged title or the use of a wort cooler with one of these kits as in some ways this is almost like a brewing kit from concentrate.
Rather than having to boil together a number of different ingredients, you basically just need to add warm tap water and yeast into the concentrate and let it liquefy in the fermentation bucket.
The kit produces a high-quality beer and the taste of some of the varieties is actually somewhat comparable to what you would get out of brand names like Michelob, Corona and more.
Types of beer you can make with this kit
Lager
Draught
Dark Ale
Real Ale
Stout
Australian Pale Ale
Canadian Blonde
English Bitter
European Lager
Mexican Cerveza
…
How does the Coopers Beer Kit's work?
Cleaning
To begin the process of a Coopers beer kit, all you need to do is start unpacking the ingredients and cleaning everything.
The first time you can just use drinkable tap water to clean the equipment.
Adding ingredients
Adding the concentrate to hot water in the fermentation bucket alongside a brew enhancer which is fermentation sugars will deliver the starting point of this beer.
Mixing these items together with 5 gallons of water in the bucket will start up the brewing process. Generally, the final temperature the product should be for fermentation is around 70°F.
As soon as the thermometer reads this temperature, you just need to throw the collar on top of the bucket and it will work just like a traditional airlock on a carboy.
Fermentation
Regular monitoring of the beer in its fermentation bucket with the Krausen collar on it will help to make sure that it's fermenting well.
After two weeks the beer will likely be ready to bottle.
Usually, you can tell when the bucket stops producing some of the air bubbles.
Waiting exactly 14 days is usually the best course of action.
Bottling
After the full 14 day fermentation, you are ready to bottle.
Taking a few of the carbonation drops and adding them into the bottle of each beer before using the racking cane to fill up the bottle will deliver a carbonation just as priming sugar would do with traditional fermentation finishing.
Secondary fermentation
As soon as all of the beer is bottled in one of these kits, you just let it sit around two weeks to 2 and a half weeks until you start to see the clarity change.
Enjoy your brew
After a total of four weeks with one of these kits, you will likely have a beer that is completely ready for drinking and of good quality.
There are many varieties that Coopers produces for trying out the recipes (Australian Pale Ale, Mexican Beer, Real Ale, Dark Ale, …) over and over again and refill kits are quite inexpensive.
Is the Coopers Beer Kit right for you?
In some ways, this is one of the easiest ways that you can produce beer at home.
If your end goal is just to produce a cheaper beer in your home in one of the quickest ways possible, this could be the best kit for you. From your second batch, it really becomes an inexpensive beer.
If you truly want to learn the process for making craft beer and you want to have some control over the overall flavor of your beer, you may want to consider going with a more complicated craft beer kit.
This is a fairly quick and easy way to produce beer but you will be bound to the recipes that Coopers puts out.
In a way, this is almost like making beer from concentrate rather than actually going through all the steps required to traditionally brew.
Some of the materials that are provided in this kit however can be a great start to getting started with homebrewing at home.
The high-quality fermentation bucket, the bottles and the piping can all be a huge asset when the time comes for you to experiment using something other than a quick brewing kit.
The cool thing is that you can add the other equipment piece-by-piece and still use the Coopers equipment as a base, and just add on to it.
Coopers Beer Kit Pros and Cons
The Pros :
Very easy to make beer
Quality material (it can be re-used also to make more advanced beers)
Quickest way to prepare the wort (because you just have to add water to concentrate)
Produce good quality beer
Provided instructions are great
The Cons :
The beer produced is a bit basic
Doesn't really teach how to make craft beer
Final thoughts
If you are truly interested in getting one of the fastest methods for making beer at home, the Coopers brewing kit is likely exactly what you're looking for.
It produces a beer that is comparable to many of the top brands in the process of making beer could not be simpler with this system.
My review: 3.3 / 5
Last update on 2023-09-22 / Affiliate links / Images from Amazon Product Advertising API