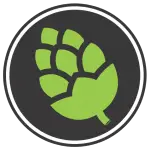 My Phone (my number, 886 922453710)
My Skype : jonas.rembert
1. Hourly rates
The hourly rate for KMB Consulting is $80 (United States Currency) per hour. One half hour is the minimum charge, including phone calls and virtual meetings.
---
2. Daily Rate
The daily rate, billed from 5-8 hours in a workday (a single 24-hour period) will be $575. (USD)
---
3. Equipment acquisition
ABT tanks are not only the best, but the most affordable. How? By fostering personal relationships in Asia for 16 years. I was there on the first visit.
All brewing ancillary equipment relative to the brewing process will be acquired through ABT- Applied Beverage Tanks. KMBC are their direct agents and long-time industry allies.
The equipment price you receive from them will be exactly what we give to you.
Working with KMBC, you have an inside line to an industry leader with personal ABT inspection on every single vessel coming from the plant. Every single customer in 30 states and 12 countries are our references. Upwards of 150 breweries and distilleries installed worldwide.
Price Sampling:
Tanks:

15-bbl/17-hl FV: $9,600
15-bbl/17-hl BBT: $9,900

30-bbl/35-hl Hot Liquor Tank: $12,500
30-bbl/35-hl Cold Liquor Tank: $12,500

 

15-bbl/17-hl SSST (serving tanks): $7,700
BBTs and SSSTs include carbonation stone assemblies

 *estimates only, prices fluctuate based on commodity price fluctuations
---
4. Supervised Test Brewing
KMBC will advise you in advance on product formulation. When ready for test brewing, our resident brewmaster (as available) will come to your site and supervise the initial brewing runs for a period of up to five days (additional supervision days available upon request).
Reasonable follow-up telephone and e-mail consultation for a period of three months is included.
Cost: $4,000 USD flat rate, plus expenses (including, hotel, flight, meal per diems, *additional administration expenses) for a 5 -day work week.
Travel over 3000 miles will be business class or better.
Travel time will be billed at one half of the hourly or daily rate.
---
5. A single set fee for a specific project
The amount of the fee shall be negotiated between KMBC and Client on a per case basis prior to the start of the project. We are flexible.
We understand that clients have unique needs and specific circumstances guiding their decisions. KMBC will adapt to your business, your requirements, and resources.
Payment of the fee shall be one half prior to the start of the project with the balance due immediately upon completion.
---
6. Business Plans, Assessment and Valuation
Plans are written in tiers, to specifically address an individual's needs. Business plans can include up to 13 or more sections.
An estimate of writing services is as follows.
1st tier: Choose 5 – $950.
Select the elements which will shore up your plan.
Pinpoint areas which need clarity for expansion or financing
2nd tier: Choose 8 – $1,800
This will help define specific broad direction of the brewery.
Also used for financing or expansion, many great projects opened with great talent and skill, but sparse planning.
3rd tier includes all: A – Z: start-up through operation – $2,600
Geared for start-ups
This is the assembly of a formidable plan, with metrics and analysis to cover each critical angle of start-up, construction, licensing, and production.
Valuation assessment fees are as follows:
While true that banks chiefly look at current performance, they cannot overlook productive value.
Too many times plants are valued as hard assets only.
Cost Approach valuation – measures the productive scope of your plant, brand awareness and market placement, uniquely framing vision and expansion. $3,500
Valuation for Sale –  stricter emphasis on financials yet including all aspects of Cost-
Approach. $4,500
Fact: Large Banks will primarily look at earnings and profits as an indicator of worth.
Fact: Private investors, venture capitalists, and local banks will look at productive scope. This helps fairly represent your capacity to succeed and take on new capital.
Contact us with your needs for a quote →