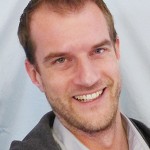 Hi there, I'm Dorian and I'm the guy behind KissMyBrew. I'm a french dude that loves beers. Although you may say : "you're French, shouldn't you be more into wine?" my eyes and taste buds have always been more attracted to the beautiful luster of a nice tall, foamy glass of beer.
My obsession with beer started 20 years ago when I used to hang out with friends at a Belgian beer bar near my hometown in the north east of France. I got the chance to try many different types of beers but I was always interested in trying something new. My tastes grew beyond the basic lagers like Heineken or 1664 for instance.
In 2008, I started traveling the world. I've traveled in the US, South Africa, South Korea, Japan, Thailand in short term trips and had also decided to settle for longer stretches in Australia, Taiwan and New Zealand.
My New Zealand trip a few years ago was a revelation! The range of beers they had there was huge for such a small country. I was amazed at the range or craft beers from all over the world, including the plethora from New Zealand, the USA, Denmark, Japan and more. What was even more amazing was that I could sample many of these beers at the local bars near my home. From this experience in New Zealand I became hooked on craft beer and sampling international beer.
From sampling beer, I inevitably tried to brew my own beer. I wanted to appreciate the work that goes into beer by making it myself. Like a lot of homebrewers, I first started off with a kit. I had an amazing time brewing my first batch and since then my homebrewing hobby has expanded as well!
Why KissMyBrew?
I am not a professional brewer by any means. I am learning myself every time I brew at home. I am still learning how to taste beer and review it as well.
My goal here is to try to help all the new home brewers and hobbyists. I want to improve the results of home brewing by preventing mistakes as well as help people discover some new tips on tasting, sourcing beer and finding fun beer events.
I created KissMyBrew because I love beers and home brewing. But also because I want to share my (little) experience in home brewing with you guys and help you get all set up to start making your own beer.
What kind of beer do I like?
The beers I love the most at the moment are IPAS, Imperial IPAS, Imperial Porter/Stout. Generally speaking, I like hoppy and bitter beers the best.
Of course, I haven't forgotten the Belgian beers that first introduced me to my love for beer. Doubles or Triples Abbey beers are always a pleasure to drink.
Thank you for stopping by KissMyBrew. I hope that you have enjoyed reading my story, stay tuned and please don't forget to subscribe below for future tips and discoveries!