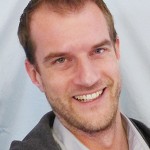 Lifelong beer habitue and homebrew artisan
Last update December 4, 2019
If you love the flavor of fresh cider and you want to get access to the ability to make this in the comfort of your own home, you might want to consider the idea of picking up a cider brewing kit.
With the help of one of these products, you can learn how to make craft cider with fresh ingredients.
The process of making cider is actually quite simple and around the same level of difficulty as brewing craft beer.
Whether you are an experienced homebrewer or someone that is just interested in starting with making your own cider at home, there are a number of fantastic kits that you can use for getting started with brewing your own cider.
Here are the top 5 best cider kits that are available right now.
Don't have time? This is our pick:
→ Craft A Brew Hard Cider Brew Kit
---
Now, let's dive in and compare the kits
1) Mr. Beer Hard cider kit
Mr. Beer 2 Gallon Hard Cider Homebrewing Craft Cider Kit
Includes a 2 Gallon reusable lightweight shatter resistant Keg with tap assembly that is made from FDA compliant plastic, is BPA free and imparts no taste or flavor migration in your beer
This Kit includes Mr. Beers Hard Apple Cider Refill
The Mr. Beer Hard Cider refills are gluten free, all natural and GMO free
This Kit comes with 8 reusable 1 liter plastic bottles with caps and labels and Mr. Beers Easy to follow brewing instructions
All the equipment in your Mr. Beer Kit is completely reusable, all you need is another refill to brew your next batch
The Mr. Beer hard cider kit is considered to be one of the best starting kits for individuals that want to start making cider at home. It comes with a 2 gallon reusable and lightweight shatterproof keg that is produced using BPA free plastics. The kit can make up to 8 quarts of quality cider and the kit even includes 1 L plastic bottles that you can easily brew and then bottle a high-quality cider.
The refill kit is extremely inexpensive and this is a completely repeatable system that comes with the chance to order refills including dry ale yeast, a packet of rinse cleanser and the apple juice ingredients too.
What I like about it:
As one of the cheapest brewing kits currently available for making hard cider, this is a dead-simple way to learn the process with instructions that are quite simple to follow at home and a tasty finishing product.
Why it could be a front runner:
Mr. Beer is known for its widespread availability and easy instructions. The kit has everything you need including the bottles for storing the cider after it's done. This is also one of the cheapest kits for brewing cider that's currently available and it makes two batches of cider with the materials that ship with the initial kit too.
The cons of this kit:
The materials in Mr. Beer kits are usually designed for beginners and they are not typically that heavy-duty. This isn't the type of kit that you can easily scale to create a high-quality cider with your own ingredients. It's typically only designed for use with the refill kits only.
2) The Brooklyn Brew Shop Cider making kit
Brooklyn Brew Shop Hard Cider Making Kit: Starter Set with Reusable Glass Fermenter, Equipment, Ingredients - Perfect for Making Craft Hard Cider at Home GKCDR One EA
The Hard Cider Making Kit is perfect for beginners. Brooklyn Brew Shop makes fermenting hard cider at home simple and fun. Makes 3 batches of hard cider with easy-to-follow videos and instructions.
Created by published beer authors, our award-winning kits are made in America and designed to be fermented in any kitchen big or small.
Kit includes: 1 gallon reusable glass fermenter, 3 packets yeast, vinyl tubing & clamp, racking cane & tip, chambered airlock, 3 packets cleanser, and screw-cap stopper. Just needs: apple cider/juice
We're well-trusted! We've been featured in numerous magazines including The New York Times, Nylon, Food & Wine, Glamour, Thrillist, Travel & Leisure, Vogue, Time Out and Martha Stewart. From ultimate gift guides for your BFF, Dad and Mom, Boyfriend/Girlfriend, and beer geek to Father's Day must-haves and holiday hits the press agrees that our Beer and Cider Making kits are perfect for everyone.
Makes 3 batches of 7% Alcohol-by-Volume hard cider (9-10 12-oz bottles). Tart, bubbly and dry this is the easiest (and tastiest) hard cider you'll ever make.
The Brooklyn Brew Shop hard cider kit is an affordable cider making kit that comes with a reusable glass fermenter and all of the equipment that you need to start making craft cider at home. This kit comes with everything you need to make three new batches of hard cider and a video instruction guide that makes the process as easy as possible.
The cider that gets produced with this kit is around 7% alcohol by volume and it is usually somewhat driving for an authentic craft cider taste. The kit comes with everything you need including the packets of yeast, the racking cane, a glass fermenter, a stopper for the bottles and an airlock. The only thing that is missing from this kit is bottles that you can use for packaging the results.
What I like about it:
This kit features great value and the chance to make up to three cider batches with whats included. Learning how to make hard cider with this kit starts first with purchasing minimally pasteurized fresh juice and then using the fermenter to make the product.
Why it could be a front runner:
This system is completely reusable to make hard cider at any time with the help of minimally pasteurized fresh juice. By replacing the brewers yeast that you get in the package and using the carboy after sanitation, you can continually use this kit to make excellent hard cider. The video instructions also make this a super easy process for anyone to learn.
The cons of this kit:
The only real drawback to this kit is that it doesn't actually come with any bottles and you will have to supply your own juice. Certain kits can include a highly concentrated apple juice with them, but this kit involves finding your own.
3) Craft a brew hard cider kit
Craft A Brew - Hard Cider Kit - Beer Making Kit - Make Your Own Craft Beer - Complete Equipment and Supplies - Starter Home Brewing Kit - 1 Gallon
BREW YOUR OWN – Be more than a cider drinker; be a cider maker! These Craft a Brew recipe kits will turn cider lovers into cider brewers and give you all the independence, experience, and fun that comes with brewing your own cider.
NEW JOHNNY APPLESEED – The history of American cider is a long one. This home brew cider lets you continue the legacy of all the old great cider makers. Now you can make a great-tasting hard cider right from home, just like they used to (only without the whole apple cider press).
HOME BREWING STARTER SETS – Designed to help first-timers and hobbyists alike get the most of their craft brew experience, this hard cider starter kit teaches you about the art of brewing with our Craft a Brew Guide to Making Your Own Hard Cider.
CIDER KIT – You bring the juice, and we bring the rest! Our kits come with everything you need to make dry sparkling cider. We've even included some of our favorite recipe variations in our Guide to Cider Making so you can enjoy the perfect drink year-round.
CRAFT A BREW KIT QUALITY – Each hard cider kit is assembled by hand in Orlando, FL instilled with the core values of providing high-quality ingredients, elegant and effective design, and an environmentally sustainable mindset. Enjoy apple cider drink the right way with our own kit.
Craft a brew hard cider kits are known for including almost everything that you would need to produce a high-quality hard cider. With a racking cane, funnel, rubber stopper, tubing clamp, glass jug, and an airlock all included in the same container, you can make one full gallon of hard cider at any time with the simple instructions included in this box.
This kit comes with a high-quality yeast as well as all of the hardware that you will need to produce a great quality cider. The only thing that's really missing from the kit is some bottles to store your readymade cider and the juice base that will make up the cider. There is enough to make three full batches of 1-gallon cider here.
What I like about it:
The instructions are quite simple to follow and the glass carboy that included here offers a great value for brewers that plan on regularly making their own cider at home. The hard cider recipe is also very well done with the yeast that is included with this product. As a very comparable product to what you might get at a craft brewer, this is a fresh craft cider that will not disappoint.
Why it could be a front runner:
This is some of the best quality brewers yeast that you will find in any type of prepared cider kit. The instructions are also delivered in one step at a time. They are extremely simple to follow even though they aren't delivered in a DVD or streaming video format.
The cons of this kit:
The only real con of this kit is that it does not include bottles or different variants that you can use for the cider recipe. Realistically, this is a kit that will teach you how to produce one type of high-quality craft cider.
4) Northern Brewer Crooked apple
Northern Brewer - Crooked Apple Hard Cider Starter Kit, Makes One Gallon
Crooked Apple gives you everything you need to craft dangerously drinkable hard cider.
COMPLETE HARD CIDER MAKING KIT; Our orchard-fresh, 100% apple juice recipe kit plus every piece of equipment you need to perfect your poison.
Brew cider with brilliant clarity and customizable taste. Pristine glass fermentors last a lifetime and will never taint your cider with off-flavors, colors or aromas. Craft lip-smacking cider, batch after batch.
The first of its kind, our Grimhilde recipe kit is pure to the core. No added sugar. No additives or preservatives. Just pure, crisp, liquid apples and a 6% ABV.
Includes: One Gallon Grimhilde Cider Recipe Kit, Little Big Mouth Bubbler Primary Fermentor, Bung & Airlock, One Gallon Secondary Fermentor, Cap & Airlock, Plastic Stirring Paddle, Mini Auto-Siphon & Tubing, Bottle Filler, Capper & Caps, Food-Grade Cleaner & Sanitizer, Complete Instructions
The Northern Brewer crooked apple style hard cider is a favorite for producing an orchard-fresh cider of an alcoholic variety. This product comes with everything you would need to produce a high-quality apple cider at home.
As an added bonus, the crooked apple includes a number of instructions that you can use actually change the type of cider that you make. The cider recipes here produce a six alcohol by volume cider that has no added sugar or preservatives.
Included in the kit are high-quality brewing items like a professional bottle filler, capper, food-grade cleaner, instructions, airlocks, a high-quality fermenter and more. The entire kit is placed on video with its instructions ensuring that the process of brewing for the first time to actually be quite easy. Included in the kit is the yeast as well as recommendations for producing your own apple juice for use with the recipe. Following the instructions completely will produce a natural style cider that is much fresher than some of the other competitors.
What I like about it:
If you value the idea of having some custom touches in your recipe, this is an excellent kit that can actually provide some customization for its customers. There's also the chance to use crushed apples and completely natural juices to make this cider to produce some very tasty results.
Why it could be a front runner:
One of the biggest reasons that this is a front runner in the cider market is that it is a straightforward and complete kit that finally includes some room for custom ingredients. The simple video instructions are also some of the easiest to follow in the industry. With high-quality components, this is a kit that you can typically pay a little bit more money for, however, it is well worth it for the repeatable results that can be delivered through the kit.
The cons of this kit:
This kit does often requires a bit of extra work especially if you are committed to delivering a fully natural type of cider.
5) Brew Demon Hard cider
BrewDemon Hard Cider Kit Plus by Demon Brewing Company - Conical Fermenter Eliminates Sediment and Makes Wicked-Good Home Made Cider - 2 gallon hard cider kit
🍺 CONSISTENT RESULTS - Unlike those expensive 1 gallon kits, our 2 gallon recipes take just minutes to prepare and the results are scary-good! Don't be fooled by competitors messy, time consuming kits that use a jug or bucket. Our patented pro-style conical fermenter and easy-to-use recipes, produce a wicked-good result every time you brew.
🍺 NEW ZEALAND RECIPE - BrewDemon's hard cider taste amazing, grown in the fertile orchards of New Zealand, only the finest quality apples are chosen at the height of ripeness. This package includes our Forbidden Fruit Hard Cider recipe kit - which is a dry, crisp refreshing hard cider.
🍺 FOCUS ON YOUR RECIPE - While most hard cider kits make you focus on the brewing process, our cider can be brewed in as little as 15 minutes on the stove - leaving you time and energy to focus on adding that extra apple, honey, or whatever YOUR secret ingredient may be.
🍺 BOTTLES INCLUDED - The only 2 gallon kit to include 1 quart bottles and a bottle filling valve. No need to siphon from your fermenter to the bottles. Just turn the valve and fill your bottles.
🍺 Enjoy the best tasting home made hard cider from your kitchen - only with BrewDemon.
The Brew Demon hard apple cider is one of the fastest brewing kits for producing hard apple cider currently. The apple cider recipe produces a 4.5 alcohol by volume cider in a small batch conical fermenter. This kit comes with a simple cleaner as well as temperature gauges, a venting plug, bottles, labels and caps.
Brew Demon is a great alternative to a Mr. Beer kit and the materials that are delivered alongside the kit are generally of similar quality. The value in this kit is that everything is included and the recipe is considered to be one of the best for sweeter style ciders.
If you are looking for a hard cider that is comparable to something that you might find in a and a local brewery, this could be of this sweeter variety versus the dry and natural style cider.
What I like about it:
The instructions for this hard cider kit are super easy to follow and the materials are really high quality. While other types of hard cider kits often require the purchase of a number of extra for referrals, this is one that has everything included in the package.
Why it could be a front runner:
It is completely reusable and ordering a secondary refill kit from brew demon is super easy. The results are completely repeatable with this cider and if you want a tasty and sweeter cider, everything you need is included here.
The cons of this kit:
The plastic materials and a cheaper temperature gauge do require consistent monitoring with this brewing kit. It's important to be rigorous with your sanitation if you plan on reusing it too.
Last update on 2023-09-15 / Affiliate links / Images from Amazon Product Advertising API