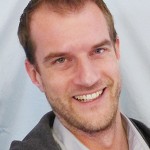 Lifelong beer habitue and homebrew artisan
You are looking for a way to learn about making your own beer on the cheap?
There are 3 kits that are ahead of the competition and are proposed just right under $60.
A great way to start getting into homebrewing without spending too much. It can also be a great,  original and unexpensive gift idea.
Mr. Beer Homebrew kit
Mr. Beer Complete Beer Making 2 Gallon Starter Kit, Premium Gold Edition, Brown
Best beer Kit for Beginners - Our beer kits are designed for the first-time brewer in mind Step-by-step instructions, simple ingredients and easy to use brewing equipment.
Only Takes 30 Minutes of Your Time to Brew - Using our hopped Malt extract you can brew up a batch of beer in less than 30 minutes.
Includes the Best Ingredients to Get Started - Brewing with Mr. Beer's Hopped Malt Extracts are perfect for any brewer. It cuts down on time, reduces the risk of contamination, and helps create a more consistent beer every time.
Comes with Everything You Need - Our beer Kit comes with everything you need to brew your first batch of beer. No need for additional large pots, strainers or brewing equipment. All you need is a Mr. Beer Kit, water and common kitchen items to get started.
Ready to Drink in 3-4 Weeks - With our ingredients designed by Coopers Brewery, your beer will be done fermenting in 10-14 days and ready to drink 7-14 days later.
The Mr. Beer homebrew kit has long been a favorite for a number of American brewers especially for its ease of use.
The premium kit is available for a price that is under $60 and with everything included to brew two full batches of beer. With many different varieties of beer available from Mr. Beer it's possible to produce a wide range of beer styles and up to 4 gallons of quality craft beer from simple instructions.
There is definitely a reason why the Mr. Brew homebrew kit has become one of the number one best-selling homebrew kits available right now. The results are immediately repeatable and refill kits ensure that this is a system that can produce timeless results.
What I like:
There is no need for transfer into a second fermenter, all of the ingredients are extremely simple to mix together and the recipes are very easy to follow with the system.
It produces 2 gallons of beer,  it's one more than the other ones.
There is a wide degree of choice for refill kits as well as the basic kit that you choose too. Ultimately, you can get a type of beer that you would typically drink and get results that are simple and effective in small batch brewing.
Why it could be a frontrunner:
The amount of support for Mr. Beer as well as the widespread availability of its kits make it a real front runner. People love using this system because it can produce results so easily. The brewing instructions are completely simple to follow and this is often one of the recommended starting points for home brewers.
The drawbacks:
There isn't much room to evolve from the Mr. Beer Kit. With many of the ingredients included with this kit, it's generally not easy to move past more than just a simple brewing system with the extracts. Using the Mr. Brew kit to brew beer from grain or other suggestions often does not lead to quality results.
The beer made with Mr. Beer is also not typically in high percentage and this can affect the flavor profiles if you are used to stronger craft beers.
If you are okay with just hobby brewing using only their kits and tools, this is a fine choice.
Brooklyn Brew shop kit
Brooklyn Brew Shop Everyday IPA Glass Beer Making Kit, 1 Count (Pack of 1)
The Everyday IPA Beer Making Kit is perfect for beginners. Brooklyn Brew Shop makes brewing beer at home simple, fun, and tasty with easy-to-follow videos and step-by-step instructions. Using only seasonally-inspired, real ingredients, we never include sugary malt extracts, meaning you brew the freshest and best-tasting beer possible.
Created by published beer authors, our award-winning, all-grain kits are made in America and designed to be brewed on the stove top of any kitchen big or small.
The kit includes: our Everyday IPA making mix (grain, hops and yeast), 1 gallon reusable glass fermenter, glass spirit-filled thermometer, vinyl tubing, racking cane & tip, chambered airlock, Brooklyn Brew Shop cleanser, and screw-cap stopper. Not included: strainer, funnel, pot and bottles
We're well-trusted! We've been featured in numerous magazines including The New York Times, Nylon, Food & Wine, Glamour, Thrillist, Travel & Leisure, Vogue, Time Out and Martha Stewart. From ultimate gift guides for your BFF, Dad and Mom, Boyfriend/Girlfriend, and beer geek to Father's Day must-haves and holiday hits the press agrees that our Beer and Cider Making kits are perfect for everyone.
Makes 1 gallon of 6.8% Alcohol-by-Volume beer (9-10 12-oz bottles). Our best-selling beer harmonizes fragrant grapefruit with bright bitterness, making this beer great for hop heads and first time IPA drinkers alike.
The Booklyn Brew Shop is quite well known for its old grain starter kit with a reusable glass fermentation carboy. This is a great kit for beginners to learn the process of grain brewing and there are a wealth of different flavors to try including chestnut brown ale, Maple Porter, afternoon wheat, blonde beer and more.
The beer authors that came out with the Brooklyn Brew Shop method produce award-winning recipes and these are fresh craft beer recipes they can give you a great basis for knowledge on producing your own beer.
Included in this old brain kit is everything you need to brew a batch of beer including a detailed instruction book, hydrometer, racking cane and more.
The beer kits here can produce wonderful gallon of beer and in a 6.8% alcohol volume. This is just like many of the craft beers that you might get in your local area, only with the convenience of being able to produce it at home.
What I like:
The Brooklyn Brew Shop definitely delivers when it comes to improving flavor in one of these craft brew kits. They have a wide selection and easy-to-follow instructions.
The kit also includes some quality materials but there is a need for bottles when you use this kit.
The kit can be refilled but the base kit only comes with enough to complete one batch of beer. The fresh ingredients in the box do produce a wonderful quality craft ale and the instructions can really teach you a lot about the process of brewing.
Why it could be a frontrunner:
The reason that this can be a front runner is it's a beer kit for just under $60 that can deliver the best in support for teaching you how to brew from grain.
It's been featured in a number of magazines for its ease of use and for the quality of the beer that it can produce. With the high-quality materials that you get in the box, you can also scale up some of these recipes to produce beer on a much larger scale.
The high-quality hydrometer and the carboy that you get on board is far better quality than many other brew kits available right now.
The whole box is rather compact as well so you can save on costs in shipping and manage storage of the whole system.
The drawbacks:
With a limited size and no bottles in the box, there are a few things that you will need to pick up before you start brewing. The 1-gallon carboy is also relatively small and really just designed for use in test batches for your own recipes.
Read my full Brooklyn Brew Shop Everyday IPA review
Craft a brew kit
Craft A Brew - Single Hop IPA (Cascade) - Beer Making Kit - Make Your Own Craft Beer - Complete Equipment and Supplies - Starter Home Brewing Kit - 1 Gallon
MAKE YOUR OWN BEER – Be more than a beer drinker; be a beer maker! This craft beer kit turns beer lovers into beer brewers and gives you all the independence, experience, and fun that comes with brewing your own home beer.
ROTATE YOUR TASTE – Enjoy a rotation of beer light in body and color with a freshly bitter finish for the most in hop variety. These hops have flavors that range from piney and earthy to spicy and herbal. Try them all, and find which brew works for you!
HOME BREW STARTER KIT – Designed to help first-timers and hobbyists alike get the most of their beer experience, this beer maker starter kit teaches you about the art of brewing with our Craft a Brew Guide to Craft Brewing.
HOME BREW STARTER KIT – Designed to help first-timers and hobbyists alike get the most of their beer experience, this beer maker starter kit teaches you about the art of brewing with our Craft a Brew Guide to Craft Brewing.
CRAFT A BREW QUALITY – Each beer crafting kit is assembled by hand in Orlando, FL instilled with the core values of providing high-quality ingredients, elegant and effective design, and an environmentally sustainable mindset. Enjoy beer the right way with your own Craft a Brew kit.
Craft a brew has produced the middle option for price in our comparison of these three. The company produces a number of homebrew kits that include a hard cider kit, chocolate milk Stout, Irish Stout, American pale ale, Oktoberfest ale, brown ale, and more.
This craft brew kit actually comes with some of the most choices out of any of the current options at this price point. They can even give Mr. Beer a run for their money. This is a kit that is capable of producing a wonderful gallon of beer and it works with a full grain style brewing.
Included within the kit is an airlock, rubber stopper, tubing clamp, 1-gallon glass jug, and the full set of ingredients for producing a beer variety of your choice.
The instruction guide is produced with the help of the company and a number of experienced brewers who have completed recipes for the top varieties offered in each one of these kits.
What I like:
The nice part about this kit is definitely the choice, the instruction art style as well as the quality of materials. The glass jug and the high-quality tubing that's available with this kit offers an excellent value.
The company does not include a hydrometer like some of the other brewing kits at this price point but their proven recipes and guides help to ensure that you can easily time out the ideal time to bottle beer or even drink it.
Why it could be a frontrunner:
The big reason that this could be a front-runner is definitely for its great tools and for the quality of ingredients that are included. It can be a bit challenging to take on a beer like a chocolate milk Stout or even a honey ale, to begin with, but with quick instructions available here you can brew a craft quality beer inside your home. Learning some of these recipes can help you to expand your brewing knowledge and the wealth of choice available from these kits will really help you to branch out in the recipes that you know for microbrewing.
The drawbacks:
The big drawback with these kits is that they don't come with some of the additions that we have seen with other kits. You have to source your own bottles and finding some of the hops for repeating your recipes can be tough.
As a learning tool, this is a great option but it can be quite difficult to scale without buying replacement ingredients from this company and without their proven recipes.
Wrap up
Overall, each of these beer kits at their price point of under $60 offers a significant value to craft beer fans. If you are truly interested in getting started with brewing at home each one can offer you a great option.
If you are looking for dead simple results that can produce beer, the Mr. Beer kit is by far the easiest way to go.
The other two present value in the learning experiences that they can provide for brewers wanting to produce craft beers on a small scale with higher-quality tools.
Last update on 2023-11-21 / Affiliate links / Images from Amazon Product Advertising API