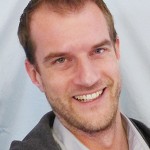 Lifelong beer habitue and homebrew artisan
There are many types of full-service beer brewing kits available today. When it comes to getting the ultimate value from a brewing kit you're going to want high-quality materials as well as a kit that includes almost everything that's needed to produce a good batch of homebrew beer. There are many elements that go into a good kit for home brews.
While it isn't always clear which beer kit is the best, I decided to do a breakdown of all of the top brew kits available.
By contrasting and comparing some of the best full kits on the market we can determine which one is the best investment and which one will set you up with everything you need to successfully brew beer multiple times at home.
Mr. Beer 2 Gallon Complete Starter Beer Making Kit
Mr. Beer Complete Beer Making 2 Gallon Starter Kit, Premium Gold Edition, Brown
Best beer Kit for Beginners - Our beer kits are designed for the first-time brewer in mind Step-by-step instructions, simple ingredients and easy to use brewing equipment.
Only Takes 30 Minutes of Your Time to Brew - Using our hopped Malt extract you can brew up a batch of beer in less than 30 minutes.
Includes the Best Ingredients to Get Started - Brewing with Mr. Beer's Hopped Malt Extracts are perfect for any brewer. It cuts down on time, reduces the risk of contamination, and helps create a more consistent beer every time.
Comes with Everything You Need - Our beer Kit comes with everything you need to brew your first batch of beer. No need for additional large pots, strainers or brewing equipment. All you need is a Mr. Beer Kit, water and common kitchen items to get started.
Ready to Drink in 3-4 Weeks - With our ingredients designed by Coopers Brewery, your beer will be done fermenting in 10-14 days and ready to drink 7-14 days later.
Overview
The Mr. Beer kit is an ideal option for many beginners because it comes with an instructional DVD as well as most everything you need to produce beer very quickly.
While not every customer may appreciate the BPA free plastic container this is a kit that is easier resupply and perfect for making very small batches of beer.
If you are looking for the most inexpensive way to start up with homebrewing too, this is probably one of the cheapest options out there.
What I like about it
I like this option because it's very easy use to start with, very simple to clean as well as perfect for making small batches of beer in a really simple way.
As well as a brew kit you get access to the Mr. beer Diablo IPA which is a 5.5% India pale ale that's extremely tasty.
For most people that are interested in breaking into homebrewing for the first time, this offers an extremely accessible way to do it.
All of the items you need are included with this kit and restocking it is as easy as ordering extra malts, enhancers and carbonation tabs.
What I love about it
This beer brewing kit is one of the most inexpensive ways to homebrew in the comfort of your home. All of the instructions are probably as easy as possible to follow from any other system and MR.
Beer has a massive variety of different types of beer.
Reordering, cleaning and finding a place to store your beer as it is fermenting is easier than ever before with this kit. If you want just a simple kit that can produce 2 gallons of high quality homebrew, this could be just the quick and easy option you are looking for.
The system that they have created also makes it easy to produce homebrew in just two weeks time.
The major Cons
The major issue is that this kit is designed for beginners.
While it includes a most everything that you will need to produce a high-quality beer, it doesn't offer much in the way of customization. As a result it can be hard to adjust the flavors from the beers you produce.
It's easy to reorder supplies and simple to bottle the beer but only produces 2 gallons of beer in each batch.
What is missing from the kit
This kit comes with everything you need to produce a single batch of homebrew but you will need to order extra supplies if you wanted to produce multiple batches.
It's only capable of producing a 2 gallon batch each time as well so if you regularly entertain or want to produce a regular supply of beer, this may not be a good option for you.
Coopers DIY Beer Home Brewing
Coopers DIY Beer Home Brewing 6 Gallon All Inclusive Craft Beer Making Kit with Patented Brewing Fermenter, Beer Hydrometer, Brewing Ingredients, Bottles and Brewing Accessories
THE ONLY BEER MAKING KIT DESIGNED BY A BREWERY-Coopers Brewery has been brewing beer for over 150 years and are the world's largest manufacturer and exporter of home brew kits.
BEER INGREDIENTS CREATED BY WORLD MASTER BREWERS-Coopers certified master brewers have developed a range of refills that enable the novice through to professional brewer the ingredients to produce all styles of quality beers.
PATENTED ONE-STEP BREWING FERMENTER-This fermenter is one of kind. Modeled after conical fermenters, as seen in breweries, but modified for the homebrewer with a wide mouth and base for easy cleaning. The Krauser Collar allows the brew to expand increasing capacity to avoid overflow.
GRAIN TO GLASS BREWING-Coopers is the only homebrewing company that makes the ingredients for their homebrewing kits. From the grain fields to your glass, Coopers oversees and controls the entire process ensuring optimal quality of ingredients.
INCLUDES ALL HOME BREWING ACCESSORIES-In addition to a patented fermenter and 100% natural premium quality ingredients this kit includes additional accessories such as a hydrometer, bottling valve, reusable oxygen-barrier PET bottles and much more.
Overview
The coopers DIY home brewing kit is a fantastic starter kit. In a 2 gallon as well as a 6 gallon format the 2 gallon version is moderately priced at under $100.
This craft brew kit even comes with an instructional DVD giving you the ultimate ease of use.
What I like about it
The package as well as the types of tools that are included with this kit are perfect for getting started quickly. This is a kit that you can use for producing small batches of beer in just two weeks.
What I love about it
The patented fermenter as well as the DVD instructions are the hallmark of this brew kit.
This is a very easy system to use and clean. While many people find it really difficult to properly sanitize during brewing, this company has certainly thought of everything and produced something that is consistently easy to clean and produce high quality beer quickly.
This kit also comes with a professional hydrometer which is fairly rare for a beer kit of this size.
The major Cons
The main cons with this system is that the 2 gallon version doesn't produce much beer.
The components of this kit are simple to use but they may not be as long-lasting as some of the other high quality glass components that you might find in other kits.
The kit also doesn't allow for much in the way of customization, is really just meant for use with malting kits produced by coopers, mr. beer and other 2 gallon brew companies.
What is missing from the kit
This kit comes with everything you will need to produce beer including plastic bottles and caps, you just may need to resupply your cleaner as well as a new malting kit each time that you want to use it again.
Read my review about the Coopers Beer Kit
Brooklyn Brew Shop Everyday IPA Beer Making Kit
Sale
Brooklyn Brew Shop Everyday IPA Glass Beer Making Kit, 1 Count (Pack of 1)
The Everyday IPA Beer Making Kit is perfect for beginners. Brooklyn Brew Shop makes brewing beer at home simple, fun, and tasty with easy-to-follow videos and step-by-step instructions. Using only seasonally-inspired, real ingredients, we never include sugary malt extracts, meaning you brew the freshest and best-tasting beer possible.
Created by published beer authors, our award-winning, all-grain kits are made in America and designed to be brewed on the stove top of any kitchen big or small.
The kit includes: our Everyday IPA making mix (grain, hops and yeast), 1 gallon reusable glass fermenter, glass spirit-filled thermometer, vinyl tubing, racking cane & tip, chambered airlock, Brooklyn Brew Shop cleanser, and screw-cap stopper. Not included: strainer, funnel, pot and bottles
We're well-trusted! We've been featured in numerous magazines including The New York Times, Nylon, Food & Wine, Glamour, Thrillist, Travel & Leisure, Vogue, Time Out and Martha Stewart. From ultimate gift guides for your BFF, Dad and Mom, Boyfriend/Girlfriend, and beer geek to Father's Day must-haves and holiday hits the press agrees that our Beer and Cider Making kits are perfect for everyone.
Makes 1 gallon of 6.8% Alcohol-by-Volume beer (9-10 12-oz bottles). Our best-selling beer harmonizes fragrant grapefruit with bright bitterness, making this beer great for hop heads and first time IPA drinkers alike.
Overview
Broolyn Brew Shop beer making kit is somewhat similar to the kit that is produced by Mr. Beer, it's affordable and perfect for making small batches of beer. With everything contained in a single box, this beer making kit is widely available at many retailers across the United States as well as on amazon.
If you are interested in trying out homebrewing for the first time, this is a low investment apartment sized way to enjoy home brewing.
The refill kits are also extremely inexpensive.
What I like about it
The nice part about this kit is that it's quite intuitive and really inexpensive.
You get access to almost everything you need to make a beer including the caps, tubing, sanitizer and malting equipment.
It's fairly easy to ship as well meaning that you can inexpensively order it wherever you might be.
What I love about it
The main thing that I love about this kit is that it is reusable, entirely contained and probably one of the cheapest available in the market.
Booklyn Brew shop also produces extremely high-quality beer and they are constantly working on new refill styles so that home brewers can have access to new varieties to use with their kit.
The instructions are relatively easy-to-follow as well making this a low investment for beginner home brewers who may be nervous about trying to brew their own beer.
The major Cons
The only barrier with this kit over others is volume. While some refill kits may allow you to brew 2-6 gallons of beer, you can only brew 1 gallon of beer per refill with this kit. This can be a problem for anybody that's interested in really offering their homebrew as a gift or for brewing large amount of the home brew.
This kit also misses some of the major components that are needed for producing high-quality homebrews regularly. It doesn't offer much in the way of customization and you're kind of stuck to the homebrew instructions.
What is missing from the kit
The kit is missing almost everything that you need for bottling.
Many people also suggest that the kit should have a proper filter.
The kit also only includes enough materials to produce 1 gallon of beer. This means that if you wanted to use one of the refill packs you would need to purchase a number of items including new malts, bottles, cleaner and more before proceeding.
Read my review about the Brooklyn Brew Shop Kit
Homebrew Beer Brewing Starter Kit with Block Party Amber Ale Beer Recipe Kit and Brew Kettle
Northern Brewer - Essential Brew. Share. Enjoy. HomeBrewing Starter Set, Equipment and Recipe for 5 Gallon Batches (Block Party Amber)
Highest Rated Starter Kit! The Northern Brewer Brew. Share. Enjoy Homebrew Starter Kit is perfect for holiday gifts and beginners, complete with foolproof instructions.
This all-in-one kit includes everything you need to start brewing beer at home today including siphonless fermenters and our Block Party Amber Ale recipe kit.
Block Party Amber: It's deep garnet glow accommodates friendly flavors of toasty bread crust, caramel, and an inkling of floral and herbal hop character. Paired with affable neighborly company, Block Party Amber Ale is a true crowd pleaser.
Kit Includes: Block Party Amber Ale recipe kit, 6.5 gallon fermentor w/ spigot, lid & Bubbler airlock, Bottling Bucket w/Spigot assembly, bottle filler, 21" Stainless Spoon, 5 ft. Siphon Tubing, Cleaner/Sanitizer - Fermenter's Favorites Oxygen Wash, Bottle Brush, Royal Crown Bottle Capper & Caps (60ct.) Yields 5 gallons of finished beer, filling 50 twelve ounce bottles.
Overview
The Brewery in a box kit is a midrange expense but this kit comes with many of the items that you will need to produce a high-quality microbrew in your own home.
With everything you need to brew including a 6.5 gallon fermenter, you can not only produce an exceptional quality homebrew but you can produce quite a lot of it in the comfort of your home.
This might not be the ideal kit for a beginner but if you are interested in upgrading your set up to actually customize your homebrew and produce 5 gallons of beer at a time, you can give this a shot.It is called the block party kit of amber ale for a reason.
Although bottles aren't included, you can supply your own and use all these supplies to use quick malt kits or your own custom malts.
What I like about it
The reason I like this kit is because it gives you a base starter set for really professional tools that you can use in home brewing. These are the type of tool is that you might pick up if you are trying to produce a homebrew kit using your own malt.
Rather than having to order all of the parts separately you can have a convenient kit that gives you everything you need to brew a first batch and then have access to the tools for the future.
This kit is substantially larger than many other starter packs and these are the type of tools that you could use to successfully brew many batches of home brew.
What I love about it
The reason that I love it is because the tools are all extremely durable and the types of things that you might use at a home brew store.
The real reason that I love this kit is because it is designed by brewmasters including specialty instructions on how to use each component.
These are tools that are hand selected for their fort ability and their durability by real professionals who brew award-winning beers.
The major Cons
The only major con with this system is that it doesn't come with bottles or a complex set of instructions like you might get with some of the other kits on our list.
This kit does include much more in the way of tools but you may need a few extra instructions in order to use them all correctly.
If you can find your own bottles and get a feel for the brewing process, it can become a high-quality set of tools, but for beginners it can be intimidating.
The other con could be that this is an entirely different price point from many of the other kits. It is a little more expensive but it's well worth it if you plan on producing many batches of brew.
What is missing from the kit
The only thing missing from this particular kit is the bottles that you need for the beer.
You will also need to get a new malting kit or some of the tools necessary for reproducing a second batch of beer if you plan on making several batches.
Home Brew Ohio Complete Beer Equipment Kit (K6) with 6 gal Glass Carboy
Overview
The BSG gold home brew kit with a 6 gallon glass carboy provides professional level tools that are made for any homebrewer. This kit includes most of the tools that are required for producing a high-quality batch of homebrew in your own home.
The glass carboy also provides a much easier to clean fermenter that will last much longer than any type of plastic fermenter.
These are the tools that microbrewers use and if you want to upgrade your setup or you are really passionate about homebrewing, this is an excellent home kit to buy.
What I like about it
I like this item because it comes with many of the professional tools at a decent price point.
This follows in the intermediate price point range for many of the kits I outline.
This really is just a starter kit that can give you some of the base items that you need for your home brew equipment you may have to invest in some other auxiliary items but the ones that come in this box are a high-quality and will prevent shopping around.
What I love about it
I love the inexpensive cost for a full glass carboy. You really can buy better tools for your homebrew and every item in this kit is quality. Because of the quality of the items it's possible to produce a much better beer at home as well.
The major Cons
The major cons with this kit is that it can be quite intimidating for many beginner brewers. You will definitely need some instructions to work with some of these materials and it could be too much of an investment for many that just want to brew a simple batch of beer.
The glass carboy can be difficult to store if you don't have much space for brewing either.
As far as the other drawbacks to this kit may go, this kit doesn't feature any kind of bottles, stirring spoons or pots like you might get in other kits. The other disappointing aspect of this kit is that it doesn't come with any type of malting ingredients. You will have to buy all of them yourself but it does give you extra choice when it comes to brewing your first batch.
What is missing from the kit
To really have a full kit with this item you will need to buy a high-quality stainless steel spoon, bottles for storing your beer, bottle caps, a five gallon pot for malting and all of the ingredients to make your beer.
Brewer's Best DELUXE Beer Home Brewing Equipment Kit
Overview
The brewers best kit gives brewers access to everything that they need to reduce a high-quality batch of beer. While it may require just a few other auxiliary items, it comes in a very compact box and can produce a full 5 gallons of home brew.
This is a deluxe brewing kit that utilizes many of the same tools a professional microbrewers might use for improving their product. If you want professional quality tools shipped directly to your home, this could be the kit that you invest in. The whole kit is available for around $120 leaving it at one of the more expensive choices on this list. Paying for quality is not a bad thing however if you plan on brewing multiple batches of beers.
What I like about it
This kit features some of the best tools for home brewers in a convenient pack.
If you want to make many batches of homebrew, this has the tools to do it successfully and help you to experiment with flavors.
There are some equipment instructions but when using this type of home brew equipment it is usually good idea to do at least a little bit of research.
What I love about it
I love the tools that are included in this kit.
Although they are a little more expensive than some of the other homebrew kits you may have seen, this kit comes with quality shut off clamps, a custom Carboy, thermometers, lab hydrometer's, brew paddles, auto siphon features and more.
There are even tools that can be used for better cleaning and sanitizing methods for each new batch.
The major Cons
This kit includes many high-quality tools but the instructions that are provided are fairly minimal especially considering the competitors.
The kit includes absolutely everything you need to make a quality ale for your first home brew but there is just one type of kit ale variety available. You may want to purchase another malting kit if you aren't a fan of a traditional IPA.
What is missing from the kit
The kit has almost everything and it's all quite high-quality.
The main components that are missing however include a brewing pot as well as the bottles and caps.
Everything else that you may need is included even the cooking and sanitizing pieces. You will just need to worry about bottling as well as a pot that you can use for actually starting the malt.
Wrap up
Brewing beer in the comfort of your own home can be a wonderful experience.
If you have never had craft beer or homebrewed beer before, you may not know what you're missing in terms of freshness and taste.
Producing beer can really give you a new appreciation for the drink as a whole as well. If you are interested in consistently making homebrew in nearly any space, any of these options will provide you with most or all of the basic tools necessary to start the process.
Home brewing is becoming extremely popular and if you want to see what the hype is all about and finally start tasting beer as it is meant to be, you have got to try rewarding home brewing today.
Last update on 2023-09-22 / Affiliate links / Images from Amazon Product Advertising API