Many beer drinkers love a cold hoppy beer, but others are looking the other way, which means championing the ancient beer style known as Gruit — hop-less beers.
Before hops became the standard way of stabilizing beer while blessing it with flavors, aromas and bitterness, many other additives went into the brewing pot, including myrtle and elderflowers. Results varied, of course, but it soon became apparent hops were that secret ingredient every brewer in the Middle Ages was looking for.
So, what are the best beers without hops? Here's my list.
Marigold, Scratch Brewing Co.
5.1% ABV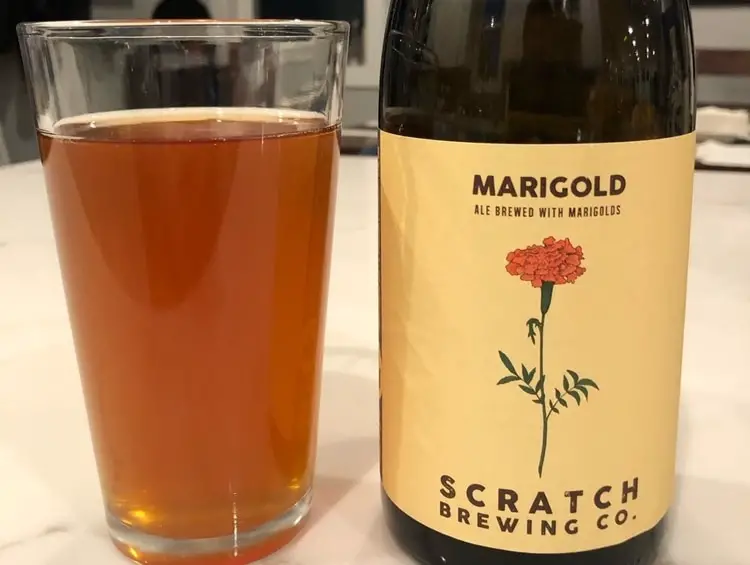 Brewed entirely without hops, this nature-inspired Illinois brewery makes good use of marigold roots, stems and flowers to flavor and stabilize this wild-fermented beer. It is then aged for nine months in neutral oak and finished with dried marigold flowers for a life-changing experience.
Scratch Brewing Co. Is a farmhouse brewery specializing in foraged beer, making the most out of the natural treasures found in the neighboring Shawnee National Forest. This is a brewery to watch closely, they look at the past for inspiration, but they're certainly the future of beer!
Kvasir, Dogfish Head
10% ABV, 13 IBU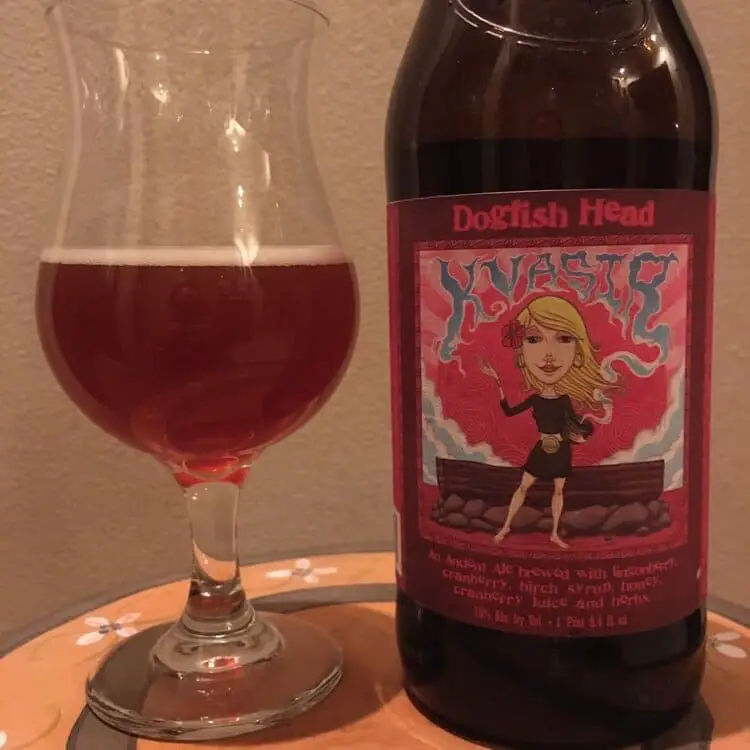 This ancient, herb-scented ale has a special significance since Dogfish Head has spearheaded many beer-making trends in the last decades. This one included.
Kvasir is a joint effort between Dr. Patrick McGovern, a biomolecular archeologist and Dogfish Head. Together they unearthed botanical evidence from 3,000-year-old beer-making evidence in an archeological site in the Netherlands to discover the ingredients used to make beer in the era.
Birch syrup, honey, bog-grown berries build up over a red winter wheat ale for a beer with authentic ancient character.
Varonna, Fox Farm Brewery
5.5% ABV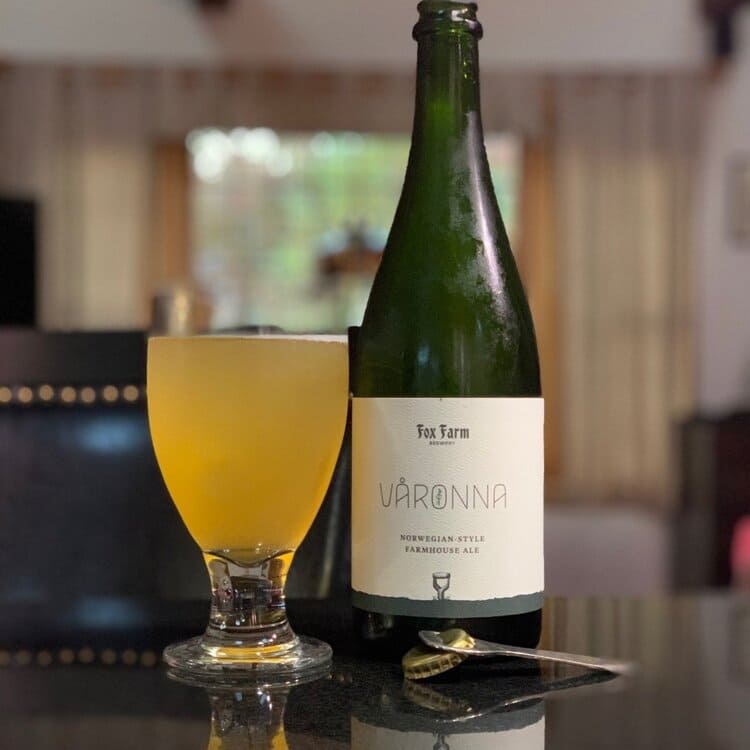 This Norwegian-style farmhouse ale is a celebration to spring and all things flowery. Sweet gale and spruce tips, all foraged around the property, give life to this hop-less beer brought to life by Fox Farm's proprietary farmhouse yeast strain.
The Salem-based brewery goes above and beyond when it comes to bringing to life old-school beer styles. They make artisan cheese, too! And it's just as good as the beer.
Special Herbs, Upright Brewing
5.7% ABV, 28 IBU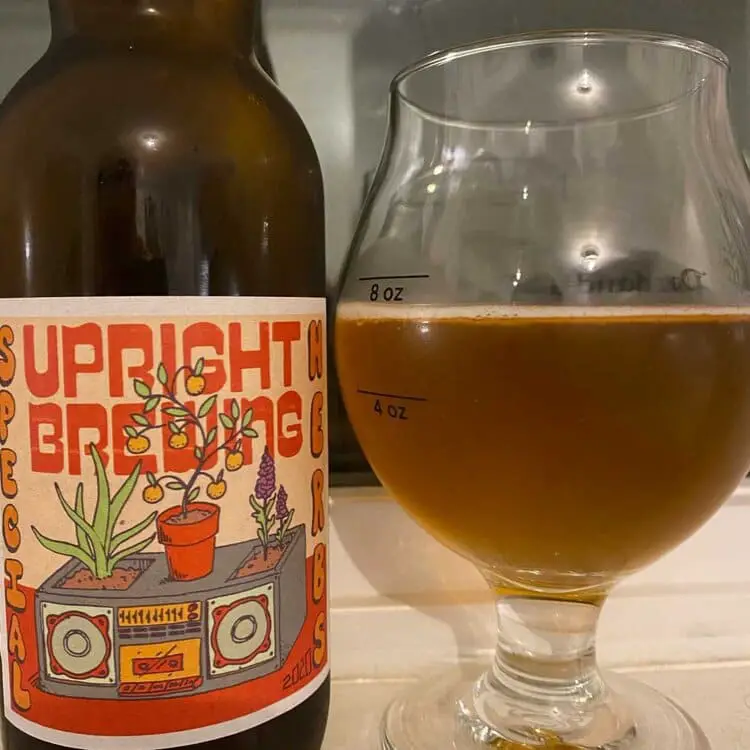 Portland's Upright Brewing is all about small-batch, handcrafted beers, and their catalog is everything but business-as-usual.
Their Upright Special Herbs, vintage-dated and released every year since 2016, is a fantastic example of a beer that doesn't rely on hops for flavor.
Spelt, orange peels, lemongrass, hyssop and Sichuan peppercorns give life to this odd brew aged in used wine and spirit barrels for added complexity. This is not your average beer, that's for sure.
Wuortel, Kemker Kultuur
5.5% ABV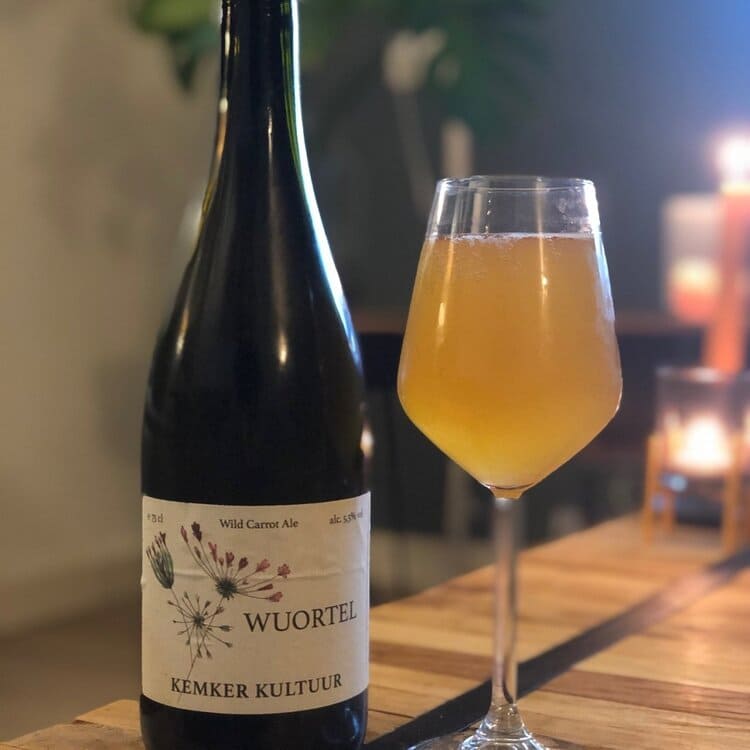 Kemker Brewery in Germany takes you to the wild side of beer with all-natural farmhouse beers fermented spontaneously with sustainable, locally sourced ingredients.
Their current Gruit, Wuortel, is flavored with local herbs and grains for a wild carrot sour beer aged 12 months in red wine barrels.
This beer is a collaboration with other local producers, Elixer Bier and Hopfengarten Lünen, and it's wild and crazy, even for hop-less beers. It comes without saying Germany is passionate about alternative beers style to contrast the country's many traditional beers. That's diversity right there!
13th Century Grut Bier, Professor Fritz Briem
4.6% ABV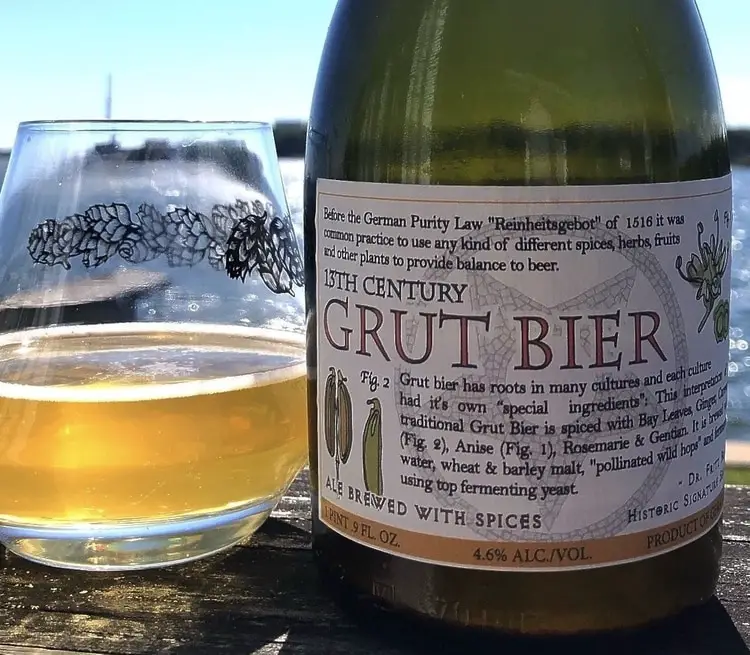 German Professor Fritz Briem is an expert in microbiology who runs a small-batch experimental brewery in Freising, Germany.
The Professor's take on ancient the gruit ale style is a beer to remember for many years. Bottled unfiltered, and unpasteurized, and flavored with bay leaves, ginger, caraway, anise, rosemary and gentian, this wheat and barley ale is the very definition of a beer made sans-hops.
Viking Fraoch, D9 Brewing Company
5% ABV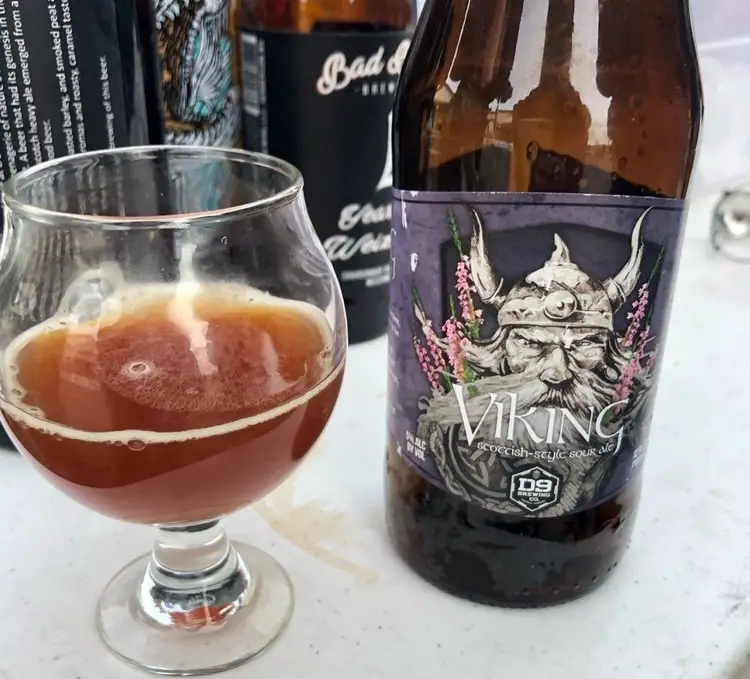 The North Carolina brewery on Lake Norman's shores released its first commercial beer in 2014. It's now a leading company in the state, especially for its unique flavor combinations, including red velvet ales and peaches and cream sours.
Their Viking Fraoch, last available in August 2020, uses heather flower and meadowsweet to substitute hops for an 18th-century Scottish ale fermented with native yeast.
Posca Rustica, Brasserie Dupont
8% ABV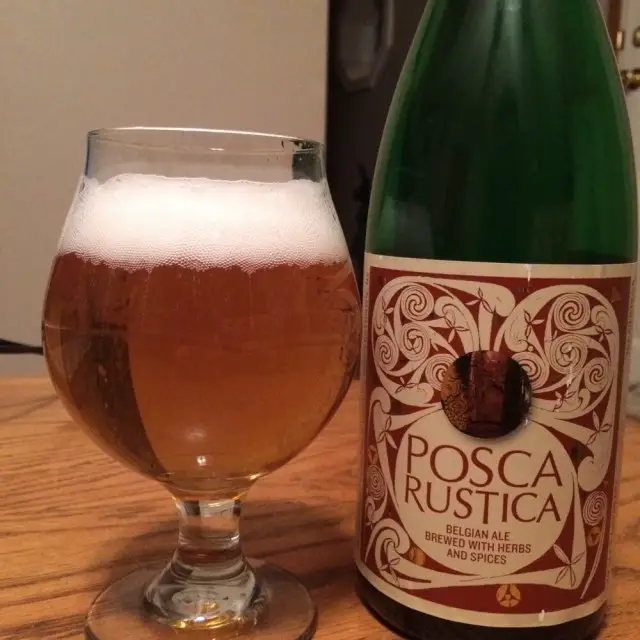 Even staunch traditionalist, Belgium breweries like Brasserie Dupont, known for its bottle-conditioned beers, has released its own gruit. The famous Posca Rustica is today a hard find after being named one of the best beers in the world. Still, the addition of sweet woodruff, bog myrtle and another dozen flowers, herbs and spices puts this lovely artisanal brew on another level, so it's worth looking for.
Not on the brewery's year-round rotation, gruit fans await impatiently for new releases of this masterclass in alternative beers.
Working For Tips, Moonlight Brewing
5.5% ABV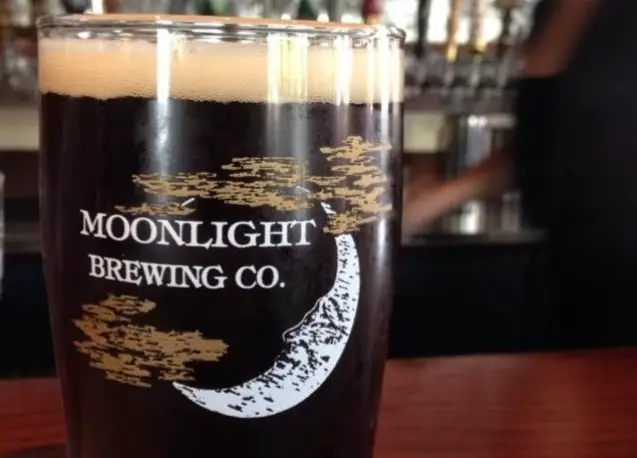 Moonlight Brewing works with pre-industrial brewing methods in Santa Rosa, California, to craft out-of-the-ordinary beer.
Brewed in a fire-fueled copper kettle for a picture-perfect image of the surrounding forest, Working for Tips uses fresh redwood branches instead of hops for a herbal, malty gruit ale with a unique woodsy personality.
Redwood but also fruit, herbs and spices are not uncommon features in Moonlight Brewing's catalog.
Original Gruit, Beau's Brewing Company
6.3% ABV, 10 IBU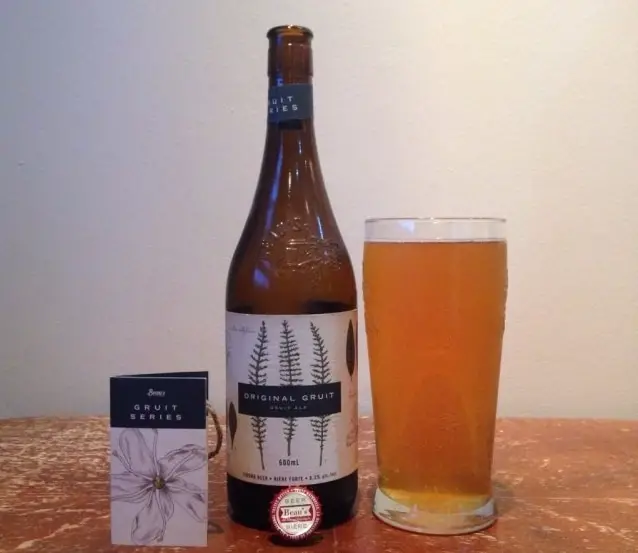 As part of the Ontario brewery's gruit series, Original Gruit is a 6.3% ale flavored with labrador tea, bog myrtle and yarrow — historical ingredients inspired in ancient recipes.
Golden hued and slightly hazy, this beer needs no hops to display a pleasing citrus nose topping a palatable, malty sweetness leading to a spicy finish.
Beau's champions local, organic ingredients and pays homage to ancient brewing styles with mastery.
Heather Ale, Salt Spring Island Ales
5% ABV, 15 IBU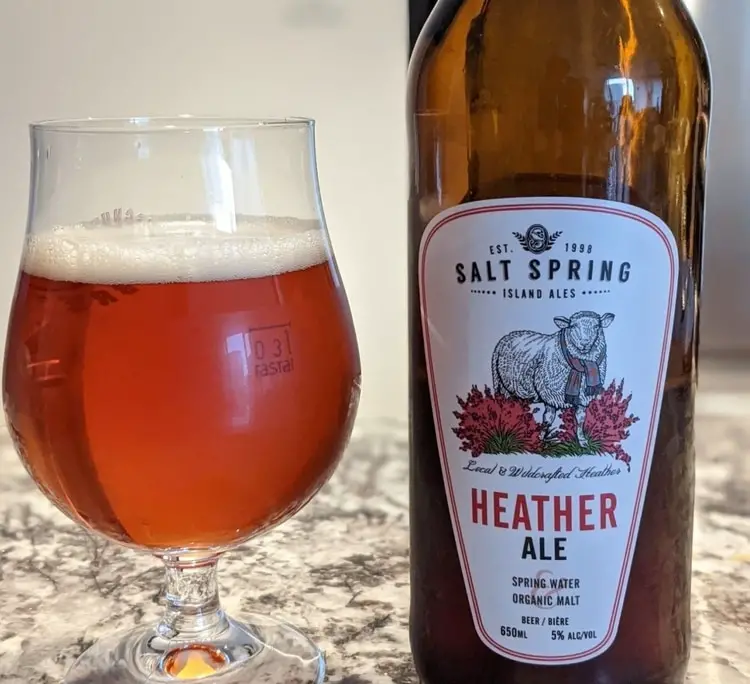 Stabilized with heather flowers and just a pinch of hops, this Scottish ale is inspired by 4,000-year-old brewing traditions where honey and flowers dominate the nose and palate. Fresh and delicate with a mild bitterness, this is a lovely example for the category.
We should mention Salt Spring Island Ales produces only fresh, unpasteurized ales mirroring the awe-inspiring British Columbia landscapes.
Fraoch, Williams Brothers Brewing Co
5% ABV, 12 IBU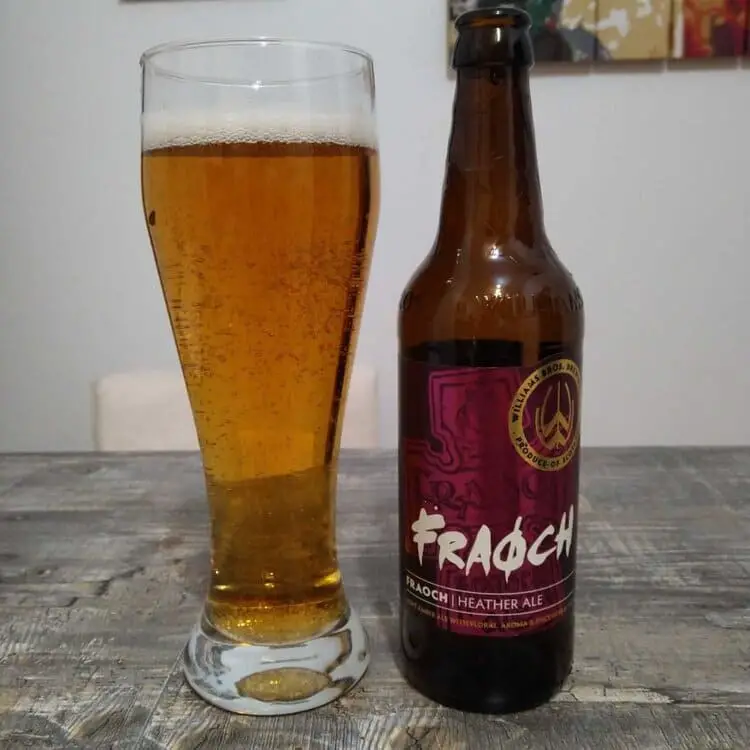 This Scottish brewery has made a name for itself by brewing a gorgeous selection of historic ales with recipes going back 4,000 years. They're called Historic Ale Series for a reason!
The herbs used to flavor these beers are freshly foraged for each batch in the Scottish highlands, and they include heather, bog myrtle, ginger and just a kiss of hops.
The most exciting beer in the collection is the Fraoch. Expect a floral, herbal ale with great rustic character and a long, grassy finish.