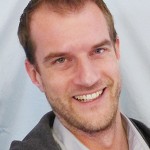 Lifelong beer habitue and homebrew artisan
If you are a big fan of craft brewing, you may be adjusted to know that the process of brewing beer could actually be far easier than you might think.
Homebrewing is something that beginners can take on and there are a number of simple recipes and kits that can make the process of homebrewing more beginner-friendly. Starting with extract kits rather than all-grain is advised. A new homebrewer can improve fast and produce quality brews after a handful of batches only.
The equipment for brewing your first batch of beer
Picking up a kit and brewing your first batch of beer could be a fairly low cost project even for beginners.
With nothing more than a brewing bucket, a bubbler, a siphon hose and then a kit for your beer variety, you can get going on the process of your first batch of beer.
Eventually, you will need bottles and maybe even some advanced items like a hydrometer to check the alcohol content for the beer you make.
Some of the base items however like a brew bucket, siphoning hose, bottles and a beer brew kit will be everything that you need to start.
Some beer brewing kits like the Mr Beer kit are another awesome way to try out this process.
They often come with a fermentation tank, bottles and a small brewing kit that you will need to start your first batch of beer.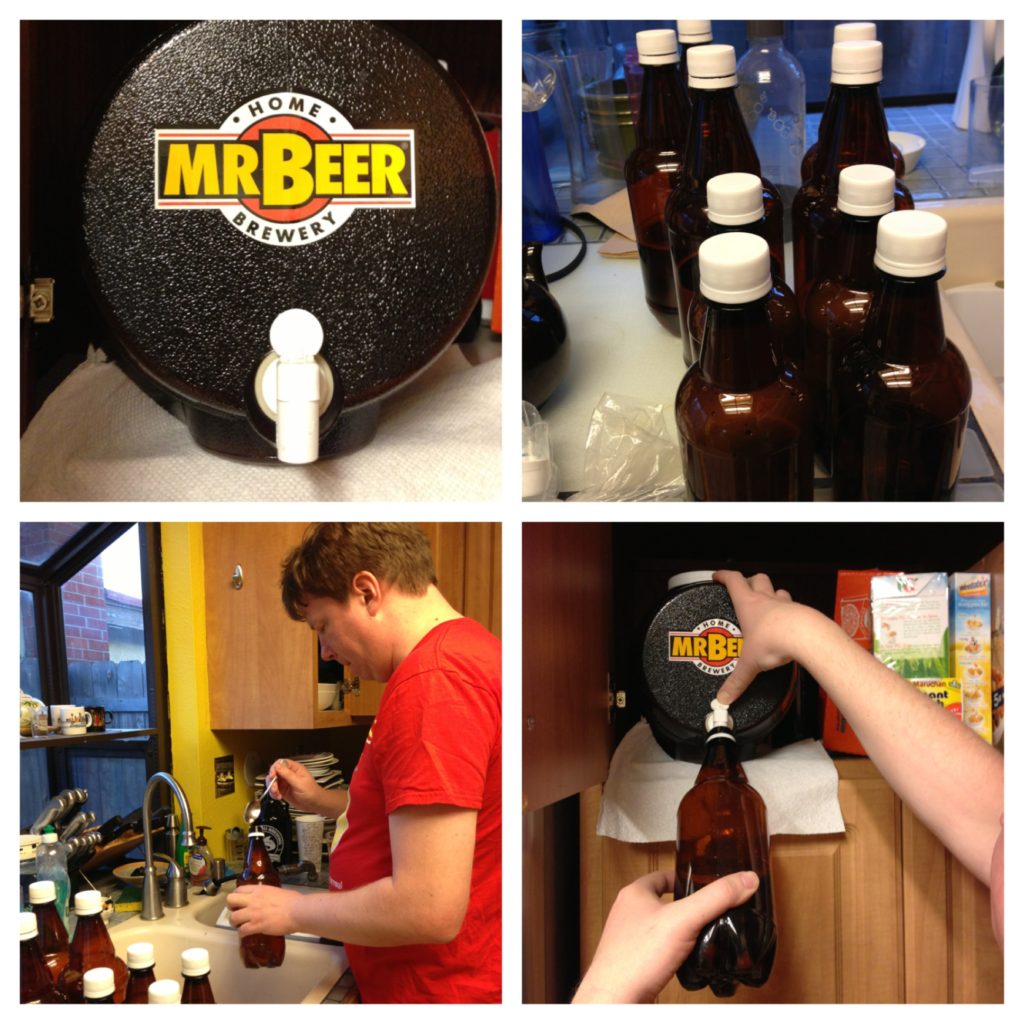 Bestseller No. 1
Northern Brewer Deluxe Homebrew Starter Kit, Equipment and 5 Gallon Recipe (Fresh Squished IPA)
PROVEN: The Deluxe Brewery in a Box is our best-selling beer brewing starter kit in history! Tested by our employees and trusted by our customers for over 20 years.
CURATED ingredients for 5 gallons of homemade beer that tastes like it was made by professionals. Recipe: Fresh Squished IPA. Yield: 50 twelve ounce bottles.
FRESH SQUISHED IPA: Grapefruit, melon, berries, lime, passion fruit. Dripping with vivid flavors, Fresh Squished is the hoppy equivalent of visiting your local fruit stand.
FEATURING: 2 premium large glass bottles (carboys) for two-stage fermentation. Foolproof instructions. Your first homebrew is a guaranteed success.
CONTAINS: Fresh Squished IPA Recipe Kit, 6 Gallon Glass Carboy (Primary Fermentor), Bung & Airlock, 5 Gallon Glass Carboy (Secondary Fermentor), Bung & Airlock, Blowoff Hose, Funnel & Adhesive Thermometers, Auto-Siphon & Tubing, Bottling Bucket & Spigot, Bottle Filler & Tubing, Bottle Capper & Caps, Carboy Brush & Bottle Cleaning Brush, Brewery Cleaner & Carboy Dryer. REQUIRED BUT NOT INCLUDED: a 4 to 5 gallon brew kettle and roughly 50 empty 12oz beer bottles that accept pry-off caps.
Bestseller No. 2
Mr. Beer Complete Beer Making 2 Gallon Starter Kit, Premium Gold Edition, Brown
Best beer Kit for Beginners - Our beer kits are designed for the first-time brewer in mind Step-by-step instructions, simple ingredients and easy to use brewing equipment.
Only Takes 30 Minutes of Your Time to Brew - Using our hopped Malt extract you can brew up a batch of beer in less than 30 minutes.
Includes the Best Ingredients to Get Started - Brewing with Mr. Beer's Hopped Malt Extracts are perfect for any brewer. It cuts down on time, reduces the risk of contamination, and helps create a more consistent beer every time.
Comes with Everything You Need - Our beer Kit comes with everything you need to brew your first batch of beer. No need for additional large pots, strainers or brewing equipment. All you need is a Mr. Beer Kit, water and common kitchen items to get started.
Ready to Drink in 3-4 Weeks - With our ingredients designed by Coopers Brewery, your beer will be done fermenting in 10-14 days and ready to drink 7-14 days later.
Brewing beer at home alone: main things to know
The basic idea of brewing beer first begins with the sanitation process.
You will need to sanitize almost every item that you plan on using for making beer.
This means the home brewing bucket, your siphoning hose, the pot that you'll be using for ingredients and more.
Mixing together your ingredients from the brewing kit and then boiling warming them up to add the malt extract and hops will help all of the flavors to mix together.
When the quick malt kit is combined in a pot and brought to a light boil, this will produce a wort that will be available for activating with yeast.
Cooling the wort down, adding it into your brew bucket or carboy and then adding in some filtered water with the yeast will be all that's necessary for one of the first steps of brewing the beer.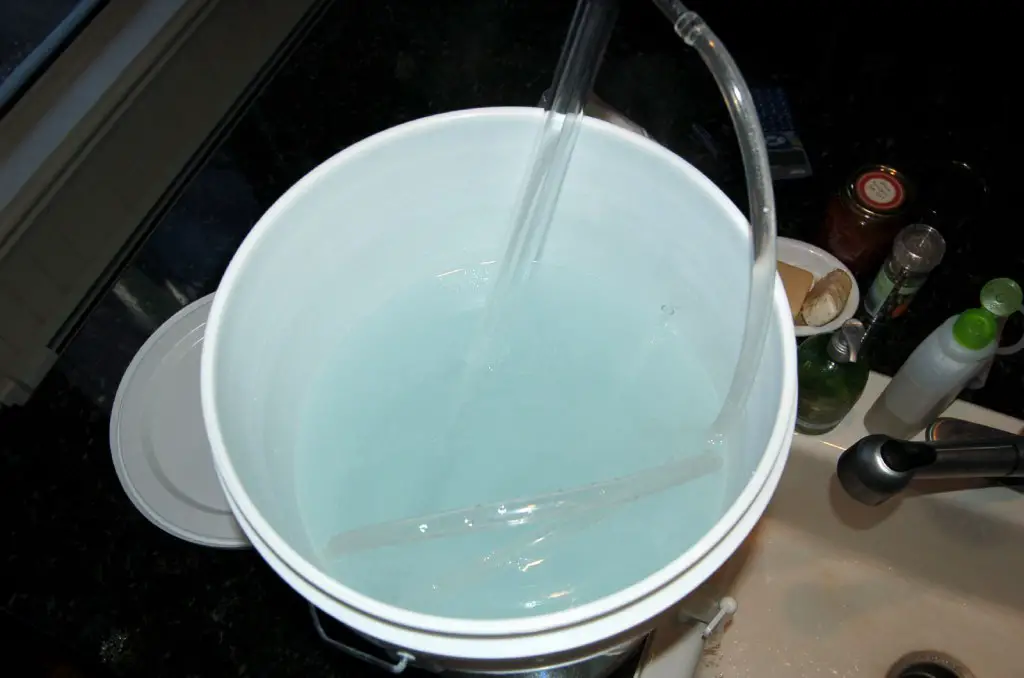 After the beer is mixed up, it becomes a waiting game
Most kits recommend at least two weeks for fermentation for a beer to gain its alcoholic content.
The bubbles in the bubbler or airlock will continue as the yeast activates.
Usually, at the end of two weeks, you will start to see the bubbles stopping and around 72 hours after you stop seeing bubbles, it is a good idea to prepare for finishing.
The finishing process for beer involves priming sugar which is included with many kits.
By making up the sugar water and adding it to the beer, you can produce a product that is going to be carbonated and ready for bottling.
The standard size carboy or brew bucket will generally provide 50 to 60 bottles of beer or a large number of two-liter bottles that have been cleaned and sanitized.
Make sure that any bottle you are planning on keeping beer in is properly sanitized before sealing the beer inside.
After you have bottled your beer it is always best to let it sit for at least a few weeks sealed before opening it.
After that your homemade beer will be ready to drink.
Why isn't everyone brewing beer then?
The process of brewing beer really just takes time and a light bit of dedication.
Through proper sanitation and following the instructions in any kit the process really isn't that labor-intensive.
The hardest part is monitoring the beer regularly as well as the bottling process.
More devoted beer makers to decide to produce their own beer from scratch without a kit handpicking all of the ingredients can require a bit more time and dedication.
These processes often require more work up front and some extra research/ sourcing for quality ingredients.
Introducing your own ingredients can sometimes require experimentation and it can take time before you reach consistency in the quality of your beer.
Using a kit is usually one of the best ways that you can maintain a consistent quality more regularly.
Consistent monitoring is essential during the fermentation process as in some cases a beer can get over carbonated and lead to bottles exploding and more.
By working to monitor your product you can maintain the quality and prevent difficulty during the brewing process.
Conclusion
If you want to try out the process of brewing for yourself, there are plenty of ways to break into craft brewing for the first time.
Brewing beer is something that anyone can do and with the wealth of instruction provided in many kits and online resources, you can find success producing tasty beer at home!