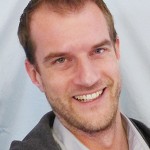 Lifelong beer habitue and homebrew artisan
Sours are gaining popularity in the world of craft beer.
Whether by happy accident or cool calculated fermentation science, sour beers are created by allowing wild strains of yeast into the wort in order to "spoil" the beer.
In the earlier days of brewing, most beers were, to varying degrees, sour. Today, sours are making an emergence as a popular style on the craft beer scene.
Tart flavors, balanced with the other flavors in beers, are taking palates by storm!
Personally, I love sours. I'm going to highlight just a handful of my favorites.
1. Silencio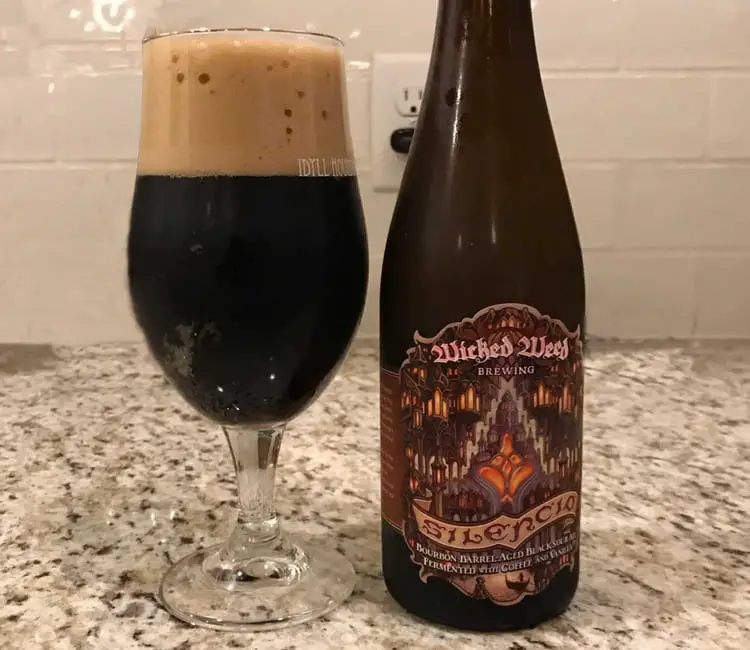 Brewery : Wicked Weed
Wicked Weed Brewing, out of Western North Carolina, is a pioneer when it comes to epic sours.
If you ever get a chance to visit their Funkatorium in Asheville, you need to do so. You won't regret it.
Silencio is an American Wild Ale that pours black like cola.
You get strong aromas of bourbon, vanilla bean, and dark chocolate. You get a strong tartness from the brettanomyces, as well as complex flavors of roasted malts, dark coffee, oaky bourbon barrel, and tart berries.
It's delicious and definitely not lacking in personality and unique flavors that will make you crave another.
2. Hopsynth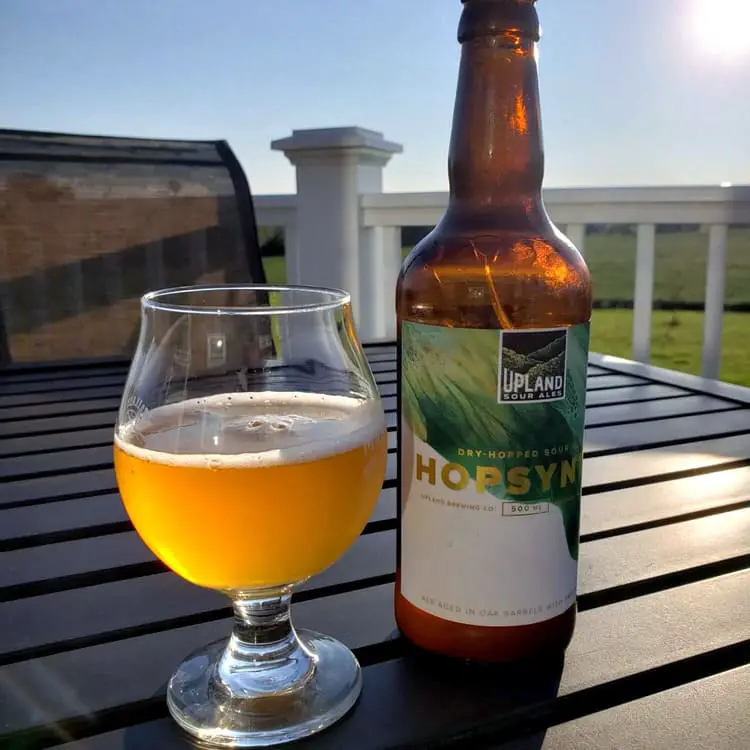 Brewery : Upland
Another brewery that is doing amazing things in the realm of sour beers is Upland Brewing, from Bloomington, Indiana. I haven't had anything from them that I didn't like.
Hopsynth is another American Wild Ale that uses experimental hops to deliver a beer that is full of diverse flavors.
This beer is a cloudy orange when poured, with a great floral funky aroma.
The flavors are a great combination of tart sour, with citrus, pineapple, and tropical fruits coming to mind, and hoppy notes of pine and earthiness.
This beer has a delightful carbonation and finishes very crisp, leaving you ready for another glass.
3. La Folie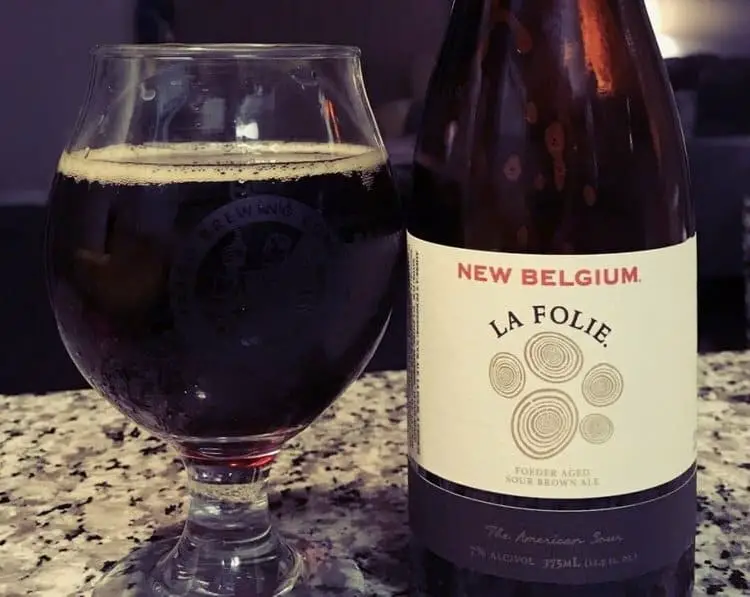 Brewery : New Belgium
La Folie is a Flemish Oud Bruin. This dark brown sour has been aged to perfection in French oak barrels.
This one comes off as very tart and sour.
You get aromas of cherry, plum, oak, and vinegar. You get flavors of dark fruits, cherries, plums, raisins, green apples.
The finish is very crisp, tart, and dry.
4. Key Lime Pie Gose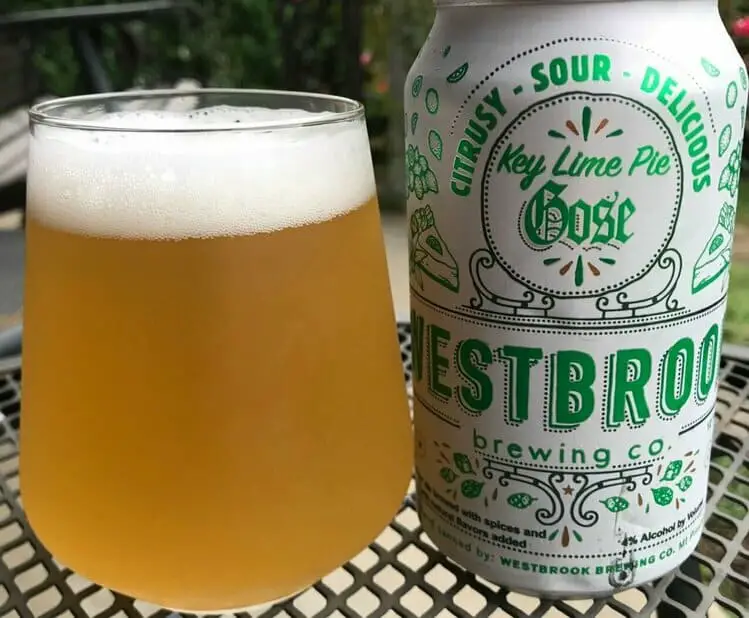 Brewery : Westbrook
Westbrook's Gose could easily be on this list, but the Key Lime Pie variant that they put out is even more deserving.
It's deliciously tart, sweet, and salty in just the right proportions.
The balance of flavors in a good gose can be extremely refreshing.
The Key Lime Pie Gose by Westbrook actually does a great job of replicating the flavors of a slice of key lime pie.
You get the tang of the key limes up front as well as the sweetness.
At the end, you get a hint of something resembling the crust.
The only better representation of "key lime pie gone beer" that I've ever had was a one-off by RJ Rocker's that I have never been able to find again.
5. Red 5 Standing By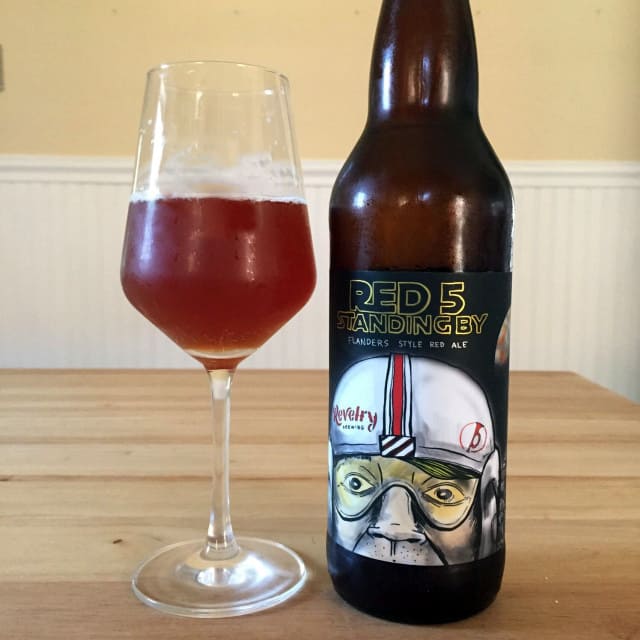 Brewery : Revelry
This Flanders by Revelry was everything you want in a sour. It had a dark red complexion, sour aromas of dark fruits, and a tart-sour flavor that really delights.
It's got a sharp, dry, crisp finish that resembles that of a dry red wine, but with a tartness that's more rich, dark fruit.
6. Piggy Kisses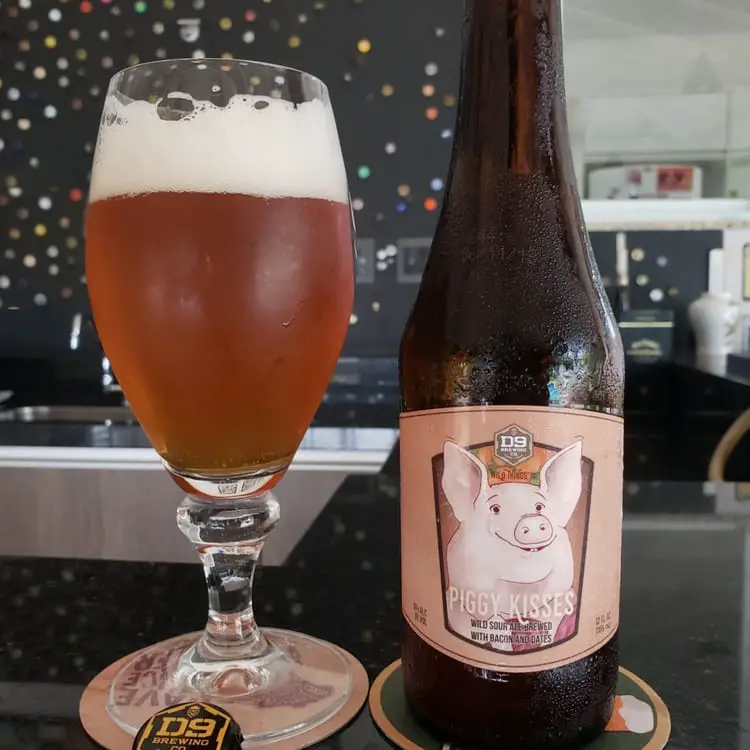 Brewery : D9 Brewing
Piggy Kisses is an American Wild Ale from D9 Brewing, with a great bacon/smoke flavor.
Most beers that claim bacon flavor really just come off as heavy-handed liquid smoke.
That isn't the case with Piggy Kisses.
You actually get a somewhat muted taste of bacon, that balances really well with other flavors of malts, slight hop bitterness, and a sour tang of brettanomyces.
A deliciously unique sour.
7. All My Friends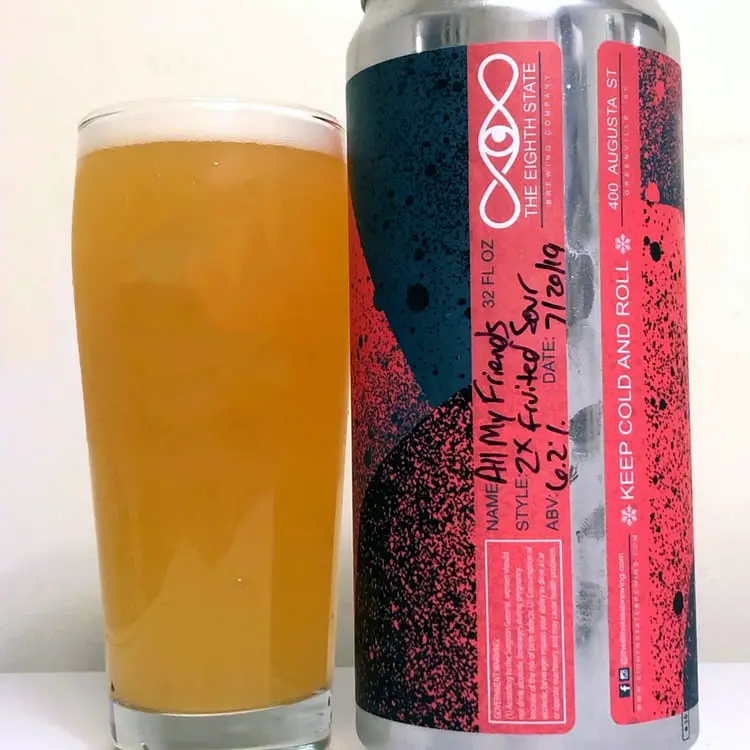 Brewery : Eighth State
All Me Friends came from Eight State Brewing, in Greenville, South Carolina.
This is a very small brewery, so you're going to have to visit them personally to taste this incredibly unique sour.
It pours thick and extremely cloudy yellowish-orange, like a mango, peach smoothie.
And honestly, the similarities don't end there.
This beer is extremely fruity and tangy, to the point of almost not being recognizable as beer.
That's fine with me because it was amazingly tasty!
You could have a glass with your pancakes for breakfast and nobody would be the wiser.
8. Red Wine Barrel Saison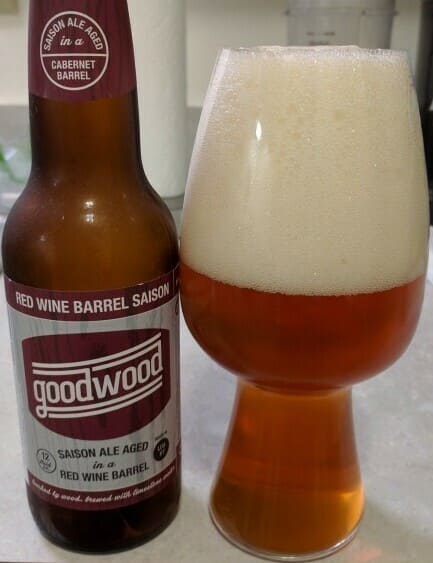 Brewery : Goodwood
This Belgian Saison from Goodwood delivers great flavor that's true to its name.
You get a good dose of bacterial funk that you want in a sour as well as great flavors of red wine, oak, fruit, spice, and bready malts.
The red wine and the nice bit of oaky richness make this beer great.
This saison has a great balance of flavors, a refreshing carbonation, and a clean, dry finish.
9. Can Can Cerise (Cognac Barrel Aged)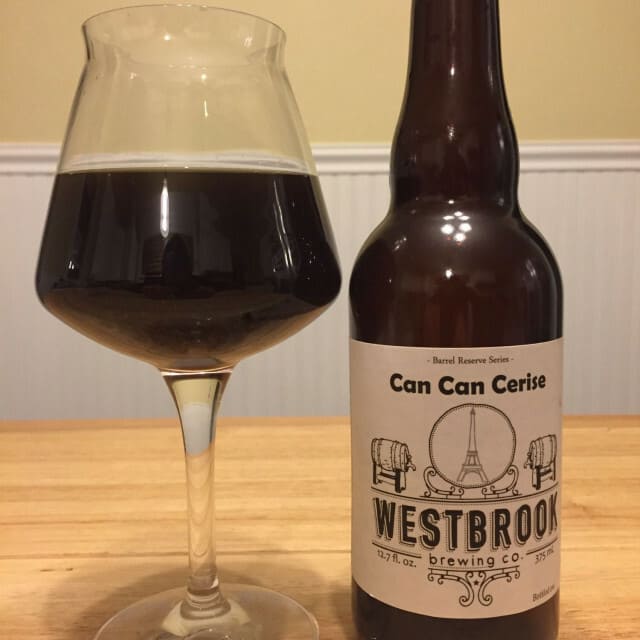 Brewery : Westbrook
Can Can Cerise from Westbrook was a unique American Wild Ale. Aged in Cognac barrels, it poured dark like molasses.
Bold and tart, with tang of cherry, lactic acid, and dark fruit as well as flavors of caramel, oak, and vanilla.
You wouldn't know that Can Can Cerise is 10% ABV, as the delicious flavor masks the alcohol well.
This is one of the best sours I've had. Hopefully it will be re-released soon!
10. Deesko!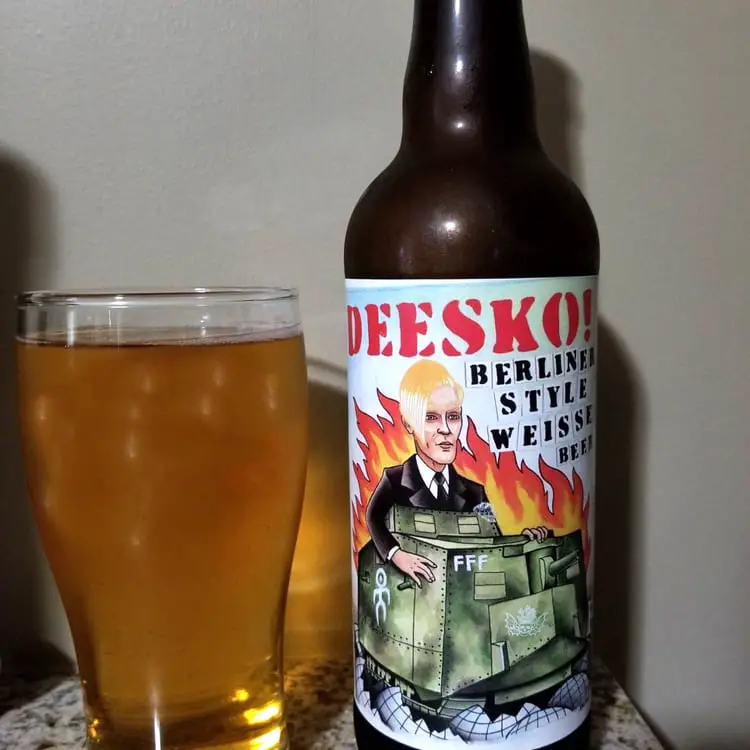 Brewery : Three Floyds Brewing
Deesko is a Berliner-weisse from Three Floyds Brewing. It pours golden and has a great lactic tartness that balances off of notes of cracker malts and citrus rind.
There's a great dose of musty funk from Lactobacyllus.
Deesko delivers a great combination of malty bread and musty, funky, tart citrus.
Overall, this is a fantastic Berliner with just the right amount of funky tartness.
Wrap up
Sours beers come in a wide variety of styles, and they're gaining popularity with craft beer drinkers.
Next time you're out at your local brewery or tap-house, see what kind of sours they've got.
These funky, tart and tangy creations can be very refreshing and are always exciting.