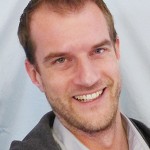 Lifelong beer habitue and homebrew artisan
Making beer at home is more than a hobby; it's a real passion, and for some, it becomes a lifelong profession. Beer is noble like that. You take care of it from grain to bottle, days and weeks on end, only to share one good beer with friends.
If you know someone that fits the description, then you have a home brewer in your life. This is an odd bunch! And that means finding the right gift for a homebrewer is a bit complicated.
When you brew beer at home, that's kind of what you think about all day long, meaning regular gifts might not cause the impact you thought they would.
I've put together a fun list of gift ideas for all of us who care for a homebrewer. These are gifts that will get them, at least for a second, away from those kettles and buckets — gifts any homebrewer will deeply appreciate!
1. Home Brew Journal for Craft Beer Homebrewers
Sale
Brewing beer is all about taking notes. You learn a lot from each batch. Writing down recipes, temperatures, densities, your process and other details helps you become a better brewer. Take notes people!
Some homebrewers are just disorganized, while others are meticulous. Either way, they all need a proper homebrew journal, and this beauty right here is just the right one for all experience levels, homebrewers and pros alike.
With space for over seventy recipes, hop charts, yeast strain chart and a conversion table, brewing is more fun than ever.
This journal is not only a neat place to write down all your brewing secrets, but it's also every home brewer's companion.
2. Beer Cap Shooter
Frola Beer Bottle Opener Creative Funny Launcher Shooter Beer Cap Bottle Opener Funny Shoots Over 5 Meters(Red & Gray)
【Funny Bottle Opener】:Opening your drinks has just got mischievous.Beer creative bottle launcher openers not only more attractive and interesting,the ideal tool to break the deadlock at any party.
【Party supplies】:Plastic bottle cap opener,easy to carry and use.Open your bottle effortlessly without taking up your space.Can be used for bar drinking games and outdoor barbecues and other party parties.
【Gigt 】:Impress your friends and onlookers with this nifty little bottle opener,and it is an ideal gift for party, Christmas ,anniversary, birthday etc.
【HIGHT QUALITY 】: Beer Bottle opener is composed of ABS plastic, metal, magnet. sturdy and durable with a long service time,stainless steel mouth,light and small,low carbon, eco-friendly.
【NOTE】: Do not aim the vital part of the person, pay attention to safety when use to the bottle cap shooter gun.
For a witty gift and some laughs, you might want to consider this beer cap gun that also serves as a beer opener.
Believe it or not, how brewers have a great sense of humor, and they're also always surrounded by beer caps. Gift this fun gadget to your closest brewer and give him or her a chance to blow off some steam. Shooting beer caps from one corner of their fermentation room to the other is quite a way to spend time while beer ferments.
This beauty shoots caps sixteen feet away, and you'll get two guns in every box, so you can join the fun!
3. Beer Can Chicken Rack
Sale
RUSFOL Beercan Chicken Rack, Stainless Steel Chicken Stand for Smoker and Grill
The chicken roasting rack is made of polished food grade #304 stainless steel, it has superior strength and durability, could be held about 4-5 pound chicken upright nicely by beer can method!
Infuses with flavors from your favorite type of beer or the beverage of your choice, each will impart a different flavor to the chicken and keeps it moist! Get Crispy On The Outside, Juicy On The Inside!
Easy to use, just place any 12 oz can into the center frame and put your marinated or spiced chicken cavity over the can and then put on the grill or oven.
Perfect roasting rack for chicken, small turkey, duck, and more medium-sized goose. Safe for gas and charcoal barbecue grills and kitchen oven (gas or electric).
The vertical chicken holder is heat-resistant up to 572°F (300°C). Hand wash or dishwasher are available. Measures:7.5X7.5X2.8inch. 1-year replacement service!
Most homebrewers are also enthusiastic grill masters. There's something about cooking with fire that's incredibly compatible with making beer at home. Two of the greatest pleasures in life.
Well, this fun beer can chicken rack brings both worlds together, allowing your home brewing friend to roast a bird with their favorite beer.
Made 100% with stainless steel, this rack will allow you to infuse a chicken with any beer while keeping it tender and juicy. That's a gift right there, one that everyone can enjoy at your next backyard grilling party!
4. Crown Gauge for Beer Bottles
Crown Gauge for 26 mm Beer Bottles - a Go/No-Go Gauge for Testing Crowns and Crimpers. Breweries, Brewmasters and Home Brewers can Increase Quality Control for Beer, Wine or Kombucha Bottling.
STAINLESS STEEL CROWN GAUGE for Breweries & Home Brewer kits. Check your capped beer for proper crimping, and prevent spoiled beer.
MANUFACTURED TO EXACT SPECIFICATIONS suggested by bottle cap manufacturers. Precise holes (1.120 in, 1.125 in, 1.130 in, 1.135 in) needed for testing crimped crowns (caps) on 26mm bottles
EASY TO USE GO/NO-GO GAUGE - The two center holes (marked"GO") represent the lower and higher allowable tolerance for a properly crimped 26mm bottle. The two outer holes (marked "NO-GO") represent crimped crowns either too small, or too big for the 26mm bottle.
VITAL FOR QUALITY CONTROL - increase brew quality and shelf life by ensuring proper capping of your 26mm crowns
100% GUARANTEE - Works with all crimpers, cappers and crowns for 26mm bottles
Let's get serious for a second. This apparently simple stainless steel gadget allows homebrewers to make sure their bottled beer is safely capped.
By using the different gaps, one can detect broken bottles and incorrectly placed caps. The simple go or no-go marks engraved in the capping gauge will save any homebrewer from disappointment.
This smart tool works with most regular beer bottles, and caps, so get one with confidence. Your friend won't be returning this gift; that's guaranteed.
5. Unlabeled – The Blind Beer Tasting Board Game
Unlabeled - The Blind Beer Tasting Board Game: Put Your Taste Buds to The Test and Play at Home or at The bar!
Are you in? Grab some beers, gather you friends and put your taste buds to the test - with Unlabeled.
The perfect gift for your favorite beer snob! Unlabeled is the board game made for people who love tasting beer and testing their knowledge.
Play at home or at the bar! To play Unlabeled, each player brings one or two hidden beers to the party. You can also order a flight of "unlabeled" beers if you're playing at a brewery or beer bar.
Each round, players taste the same "unlabeled" beer, evaluate the game board, and attempt to identify the beer's characteristics, general beer category, or specific beer type.
Think you know the exact beer? You can throw your game piece in the middle and state the brewery and beer name for max points!
Beer is more than a boozy drink; it's also a great way to spend time with the ones closest to you. What better way of spending quality time than with a board game?
A beer tasting board game, that is. And this one is quite professional. You need not be a beer expert to play, but even your snobbiest beer-loving friends will have a great time guessing their beer before everyone else.
The board comes with six player pieces but use beer caps, and the whole gang can join the fun!
6. Brewing Classic Styles: 80 Winning Recipes Anyone Can Brew
Books are thoughtful gifts, and no one says no to a good one. Gifting knowledge shows you really care; the problem is, with so many books out there, how to choose?
You can't go wrong with this marvelous book about classic beer styles. No matter how experimental your home brewing friend is, the classics are classics for a reason; they're the foundations for every type of beer around, even the hoppiest IPAs.
This fantastic book by award-winning Jamil Zainasheff, features eighty winning recipes anyone can brew. This is a book you might want to get for yourself too!
7. Neoprene Beer Bottle Holder
Yelloway 6 Pack Insulated Tote Beer Bottle Holder - Gift Idea -12 Can Carrier - Inexpensive Gift for Men - Birthday Unique Gag Koozie
INSULATION – Material is both strong and elastic enough, which allows it to keep bottles safe, protect the temperature, so your drinks stay cold! Its soft, folds into a tube and could be easily kept;
FEATURES - Stain-resistant, reusable time and time again, perfect bottle carrier for travel! Soft-grip handles make it easy and comfortable to carry, makes 6 bottles feel like noting;
UNIVERSAL GIFT - Dad gifts on Father's Day from daughter, husband gift, male friend gift, 25th 30th 35th 40th 45th 50th 60th 65th 70th 75th anniversary birthday gifts for men and cool man gifts.
CAPACITY - Beer holder is for carrying 6 pack beer bottles or 12 pack beer cans; 2.5 inches diameter and up to 9 inches tall;
GIFT PACKAGE – Cool tube for a cool dude! One of the best beer gifts for men - great as both bday and best friend gifts.
A neoprene beer bottle carrier is a wonderful gift. It's thoughtful, but most of all, it's practical.
You can fit six beer bottles or twelve cans in the insulated carrier that also protects the beer from temperature changes and even from a drop from a reasonable height.
The quality is fantastic — resistant and sturdy, yet slick and smooth to the touch. Just what you want from a nice man bag. As a bonus, the beer carrier comes with a bottle opener card by the folks at Let It Beer.
8. Unbreakable Tritan Beer Glasses
Drinique Unbreakable Elite Pint Beer Glass (Set of 4) 16oz Reusable, Shatterproof, Dishwasher Safe, Drinking Cups for Indoor or Outdoor Use - Clear
16OZ DRINKING CUPS - Drinique's 16oz Elite Pint Beer Glasses are the perfect drinking cups for your kitchen. Each cup is 4.8 inches tall, 3.4 inches wide at the rim, and holds 16oz of your favorite beverage.
USE INDOOR OR OUTDOOR - Our unbreakable Tritan plastic drinking cups are created for everyday use and designed to last. These can be used indoors or outdoors and are dishwasher safe so they'll stay clean and clear, even after hundreds of washes.
FOR EVERYDAY USE - Drinique's 16oz pint glass is lightweight and made with a smooth rounded lip that's easier to drink from, making these glasses perfect for water, juice, milk, beer, iced coffee, smoothies, and more!
UNBREAKABLE PLASTIC - The Elite Pint Beer Glass is made with Tritan plastic so it's sturdy, durable, shatter-proof, and looks like real glass! Plus, our cups are made lightweight and come with a lifetime warranty against breaking, cracking, and chipping.
UNBREAKABLE DRINKWARE - Our products are proudly made in the USA with Tritan copolyester from Tennessee. All Drinique products are sturdy, durable, shatter-resistant, BPA-free, dishwasher Safe, microwave-safe, and freezer safe.
If you haven't heard about Tritan, let me tell you this is a fantastic, crystal-clear, food-safe, and unbreakable material used to make all kinds of stuff, even beer glasses.
A four-piece set of these beauties is a fantastic gift that will allow your loved one to enjoy its beer pool-side or at the beach without risking breakage.
These unbreakable glasses won't scratch either, and you can wash them in your dishwasher risk-free. Convenience meets elegance in these glasses, and that's a fantastic combination.
9. GrowlerWerks uKeg Carbonated Growler
Sale
GrowlerWerks uKeg Carbonated Growler-Great Gift for Beer Lovers, 64 oz, Stainless Steel
UKEG - keep beer fresh for weeks.
CARBONATION CAP - automatically regulates pressure to optimally carbonate beer. Choose desired carbonation level, from zero (off) up to 15 psi.
VESSEL- durable, double-wall Vacuum-insulated Stainless Steel.
PRESSURE GAUGE - easily read the pressure inside the growler.
DISPENSER TAP - easily pours beer any time, without removing cap. Plus tap lock to prevent dispensing.
This fantastic 64-ounce keg allows homebrewers to carbonate their beer and keeps it carbonated for weeks. You can also adjust the carbonation level (pressure). It might not look like much, but this is every home brewer's dream!
Double-walled for perfect insulation, an easy dispenser tap, and fast access to the gas chamber, you just need to fill this tank with your favorite beer and add the CO2 capsule. Oxygen will never slip through. Enjoy fresh, fizzy beer every time.
If you're looking for a sophisticated gift, you found one.
10. Beer Flights Set
This fun, Amish-finished wooded beer mat is ideal for serving beer flights to guests. Homebrewers can also use it to assess beer through blind tastings and hone their beer-tasting skills.
Sometimes the best gifts are as simple as a numbered wooden plank, and this one is as pretty as they come. Beauty in simplicity right here. Just a perfect gift.
This is solid oak, and the Amish handcrafts it, right here in the USA. With a 16-inch length and four beer slots, you'll find lots of ways of using this gorgeous tray.
And here's another tip, you can use it to taste whiskey and even wine. Isn't that neat?
Last update on 2023-09-22 / Affiliate links / Images from Amazon Product Advertising API