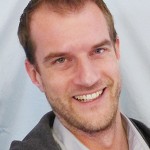 Lifelong beer habitue and homebrew artisan
Home-brewing is an act of love; if you're looking for a hobby, what better than making your own beer at home? Home-brewing is tricky, though. You need little equipment, but there are a few ways to build your system.
As for your ingredients, you'll have a great time experimenting with all-in-one beer kits, but you'll soon be looking for nerdier ways to craft the perfect beer.
If you're planning on making beer at home, you'll need two things: patience and a good online home-brewing supplier. But don't worry, you're not alone. According to The American Homebrewers Association, over 1.2 million Americans are brewing their own beer, and thanks to that, today, we have many extraordinary suppliers.
Here are the 7 best online home-brewing supplies. Browse around and see which one is best suited for your brewing wants and needs. And remember, you can choose more than one!
1. Northern Brewer

Northern Brewer is one of the most popular online beer suppliers in the country. It's your go-to source for recipe kits, ingredients and equipment; they've got it all.
It's with their 1-gallon kit that I got started with home brewing.
They also have supplies to make wine, kombucha, hard seltzer and cider.
The company started as a physical store in 1993, just as the craft beer movement gained traction. Built by home-brewers for home-brewers, Northern Brewer has extraordinary customer service and offers everything you need, whether you're just getting started or are a professional brewer. They even offer video tutorials on their site and on Youtube.
At Northern Brewer, you'll find everything you're looking for, from a commercial starter kit to all you need to make beer from scratch. They also have BIAB and All-in-one sytems, kegging equipment, sanitizing agents, racking, etc.
It comes without saying Northern Brewer has a 100% satisfaction guarantee, so shop with confidence; these guys got you covered.
I wrote a couple of times to the customer service for rookie questions and both times they replied fast.
If you're stuck on Brew Day, you can just call them and they'll help you out. Another great service they offer.
2. MoreBeer!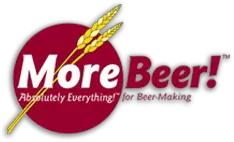 More Beer! Is another brewing supply powerhouse. Olin Schultz and Darren Schleth started the company as a mail-order business in a small garage that served as an office and warehouse. The year was 1995, and brewer supplies were scarce. They knew craft brewing had a bright future, and they invested their every dime in the business. Now the company supplies equipment for home-brewers, winemakers and coffee roasters and has a 30,000 square foot warehouse.
More Beer has one of the most extensive selections of recipe kits (270 extracts and 250 all-grain) covering everything from sour ales to some fancy single-hop kits. They even have Beer Clone Recipe Kits allowing you to replicate your favorite craft beer (Heady Topper, Zombien Dust, Hopslam…). That's very cool.
They also have an impressive grain, malt and barley catalog. Go from zero to hero with the help of this passion-oriented supplier. They've got it all, and I mean everything you could ever imagine.
3. Midwest Supplies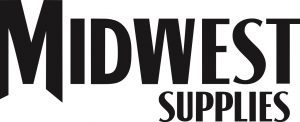 Midwest Supplies is Northern Brewer's sister company, but it focuses on the Midwest, evidently. This means you can expect the same state-of-the-art equipment, ingredients, kits and fantastic customer service.
They divide their catalog into wine, beer and specialties, including kombucha, cider, hard seltzer, mead and soda. They also have a thoughtful selection for inexperienced brewers.
Midwest Supplies has all you need to get started in the fantastic world of home-brewing, but they also have more professional equipment to take your hobby to the next level, including grain meals, lauter tuns, cooper coil and All-in-one Grain Brewing System. As well as a great amount of grain (around 150) and hops (around 100). If you live in the Midwest, this is your supplier for everything from bottle caps to bottling equipment.
Just like Northern Brewer, Midwest Supplies is all about education, so expect to find lots of useful resources on their site. They also have an on-site store in Minneapolis.
4. Home Brew Supply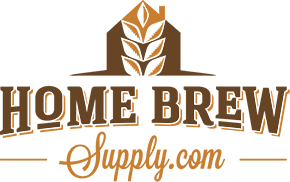 Home Brew Supply is a Texan company and might not be as large as Northern Brewer, Midwest Supplies or MoreBeer. Still, they have a caring and professional customer service and learning center, including their now-famous podcast Home Brew Happy Hour.
There's nothing fancy here, just precisely what you need for brewing beer, kegging it, and doing it all over again. The extract recipe kits stand out, especially the German styles, and they also have rare recipe kits like one for a Flanders red sour beer. The Home Brew Supply store has a special section for supplies made in the USA, so expect the best quality.
Check out the site's calculator section, and find handy tools to calculate ABV, priming sugar, hydrometer temperature correction and much more. Just like we said, these guys care a lot. Let's show them some love, shall we?
5. Craft a Brew

This Orlando company aims 'to make home-brewing an easy and enjoyable process,' which means offering a select catalog of ingredients and equipment without going over the top.
Craft a Brew's brewing kits are very attractive with a unique retro style and are also some of the best priced in the market. Brew a milk stout or a Belgian ale; all kits come with all you need, including clear instructions — these might not be the most professional starter kits, but they're fantastic gifts for those just getting started.
Think of Craft a Brew as the most approachable beer kit supplier; they're entry-level but professional, accessible and not at all intimidating.
You can lose yourself trying to find what you need when browsing the larger suppliers' online stores. That's not the case here — everything is presented beautifully, and the information is easy to understand, even for newbies.
6. Clawhammer Supply

You will find a lot of distilling equipment here but Clawhammer Supply, based in Asheville, is also well known online for its Youtube channel (almost 100.000 subs).
Kyle and Emmet shoot fun videos of their homebrewing experiments on their own BIAB electric system. They share a lot of great recipes too.
Their system isn't cheap (from $349 for 10 gallons) but folks seem to like it.
7. Atlantic Brew Supply

North Carolina's Atlantic Brew Supply is at the same level as the most dedicated brewing suppliers in the country. This is serious business, so expect nothing but the finest quality in everything, from hop pellets to all-grain equipment.
This company is more than supplies; they're committed to offering advice and building a home-brewing community.
The starter brew kits might be old-fashioned, but their extract and all-grain recipe kits are some of the most complete on the market. Wine, cider and mead are well represented too, and don't miss out on their book selection — a good brewing book might just be what you need to take your brewing to the next level.
This is your East Coast supplier, and it's as good as the largest companies in the niche.
8. Adventures in Homebrewing

A family-owned business operated since 1999 next to Detroit. Their online shop is great, with more than 5000 home brewing items. Kits, recipes, ingredients, fermenters, pumps, kegging system, etc. They've got it all at a very decent price.
For beginner and advance brewers.
9. Texas Brewing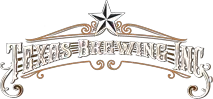 Great selection of fresh products, good prices, and fast deliveries. This is what to expect from Texas Brewing, another family-owned and operated home brew supply store.