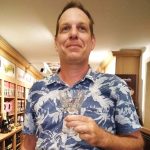 Master brewer, Pioneer of Asheville beer, 1997-2006
Many breweries struggle, large and small. It is not a function of size or scope but in all honesty circumstances beyond our control. Hyper-competition has made the marketplace unrecognizable from just 12-15 years ago, and even then, there was a wealth of beer to choose from. Money pressures and overwork run owners, managers, and brewmasters ragged.
Make sure you don't waste a step. Turn-key, semi-automated to manual, all breweries waste time and product. Entrepreneurs and dedicated brewers alike go beyond the call of duty to perform day-in/ day-out. When they don't make their sales projection, they get stuck. A balanced approach will help unstick you.
Don't Waste Time
When we work for ourselves, at the end of another 12-hour day, we think, "Well, this is why I got into this, at least it's for me." Yes, I agree, been there…and I wasted a lot of time.
I was an entrepreneur and a self-starter. I began at Green Man brewing in 1997 and by 2000,  had moved on to found French Broad Brewing Co., Green Man was small enough that it was hard to wasted steps on time. I was sort of a contract brewer for the pub owner. I owned the brewery and ran operations, but he was the license holder. Long story short, it was fun and aside from personal relations, not very hard.
Those were the early days, so we only brewed about 40 bbls. a month, served out of 5 imperial bbls. (7 US bbls) Grundy tanks. God, I loved those, not a keg in sight. I worked when I wanted.
How Do I Save Time in the Brewery?
We save time by working smart.
Avoid performing brewery work in isolation, meaning each task is performed exclusively of others. This is the rub. They are all interrelated and the task for each time should mirror the time requirement of every other task.
This is called balancing the line.
French Broad was different from Green Man. I had no pub, no partner, could do what I wanted but had to make that nut every month. I don't remember what the number was, maybe 4-5K a month in the  early days.
One thing I can tell you, my second month of sales, February 2001, I sold exactly 1 keg of beer. I had no pub, and a dwindling checkbook. This is mostly to illustrate, yep, been there.
So, fast forward a couple of years and we are brewing 1,000 bbls. a year, still just 2 full-time people and some part-time help. We still had no tasting room. This was 20+ years ago so laws were still changing very slowly. We still couldn't find the profit.
Finally in 2004 we built the pub. It held about 30 people and closed at 8. We had retail sales. Why we didn't try before? Who's to say, we thought it was illegal. For many years North Carolina was a strictly 3-tiered state, meaning production, wholesale, and retail were separate in every way.
If you got time to kill, you got time to save. Not all tasks are equal in time, effort, and attention. Overlap your tasks. If some tasks can self-maintain (CIP cleaning), or done while you do other things, simultaneous keg cleaning and filling.
I've seen more than one brewer watch the automated keg washer work. Load up, stand for 4.25 minutes, unload, load up, 4.25 minutes, and then argue with me about why they wanted to do it that way. See the article, 9 Ways To Improve Cash Flow and Cut Costs for Your Brewery NOW, on balancing your kegging time.
Brew days can be big time burners. If you want to get into the being of brewing, and solely focus on the beer, go for it. I did that many a day and night. In a busy brewery, you get a chance to get Zen man, 3-5 times per week. At the end of the day, sometimes it's just work, plain and simple.
Here are a few suggestions:
| | | | |
| --- | --- | --- | --- |
| Process | Time | Attention | Tertiary tasks |
| Mash | 90m. | None to minimal | Caustic the fermenter, even set up for sani. |
| Vorlauf | 40m. | Moderate | Weigh hops, foam the tanks. Scrub the floor. |
| Sparge | 60-90m. | Minimal | Finish sani, clean heat-exchanger, transfer hoses, start filter set-up. |
| Boil | 90m. | Min. – Mod. | Stage yeast, scoop grain. |
| Whirlpool/ Knockout/ Chill down | 40-60m. | Minimal | Finish the mash tun, stage tomorrow's filtration, brew, or kegs. |
This can all be done by one person. You maybe already do it this way. Or do you come in the day before to set everything up just so. Do you sit around and sleep during the mash, start drinking beer during the sparge, miss lunch and have to keep drinking beer to have enough calories to get through the day?
The other good one, scramble to clean and sani the fermenter, or transfer beer to get a free tank during the boil.
If money is not an issue, you brew 500 bbls. a year and want to come in a play around 6 hours a day, then whatever is fine. If you need more money, are overworked and tired, use your time wisely.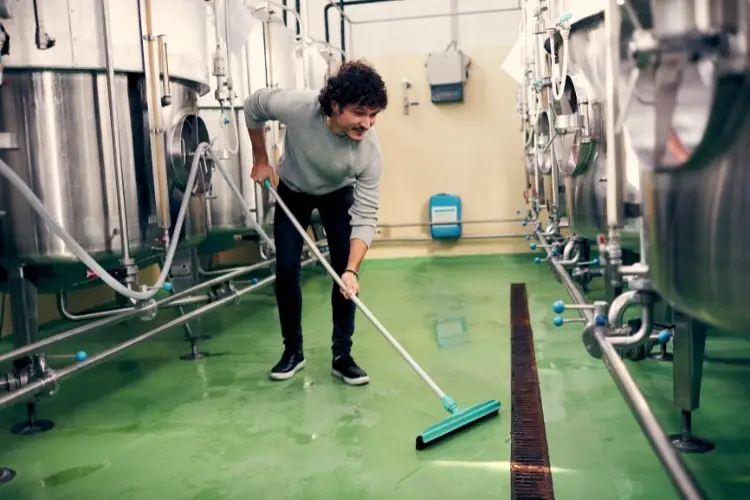 How Do I Strengthen My Market Position?
Strengthen Customer Relationships. This cannot be over-emphasized.
If they are distributors and are competent, build relationships with account managers that will talk to you and understand where you fit in the picture.
Distributors can be temperamental. Some don't want you around without them.  Some don't give a flying f%ck about you and you have already signed away your rights. Forgive my candor but these are facts. All the more reason to talk to them.
Find out what the bar owners need, what are their customers like, and what do they want? The best way to learn is listen to  them. Sometimes when we sell, it's like selling vacuum cleaners or insurance. You got to convince them why you are the best. It sucks and must be done.
Better yet, arrange a 15-20 minute meeting and just listen. Ask a few thoughtful questions and let them talk. They will tell you what they need. When you listen, you show them respect and they in turn will give it. You came one step closer to an industry ally. There is plenty more about industry relationships in the article, How Do We Make Our Beers Stand Out in a Crowded Market?
How Can My Brewery Track the Numbers Down to the Penny?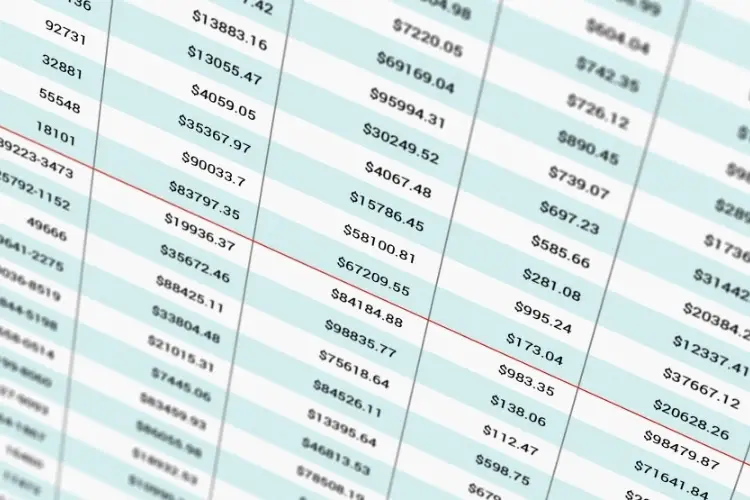 To track costs to the penny, invest in Software you fully understand.
We used Excel at first. When we wrote the business plan it made some nice spreadsheets. It created all horse sh#t pie-in-the-sky projections but looked nice. Excel is an excellent and powerful tool and can take years to master.
We also used Quicken-Business. It cost about $300 a the time. We hired a bookkeeper 3 hours a week to run it for us. We utilized about 10% of its capability. That was on us, but we hadn't anyone on hand with a head for numbers.
I recommend a software called Decision Critical. I was introduced to them in the summer of 2021 when they called me to help build the brewery model for their platform.
The unique thing about Decision Critical is that there is no need to input any formulas or mathematical equations of any sort- Full Stop. Every page and input is uniquely integrated into every other page and input.
If the price of grain changes $.02 per pound and you input it on your COGS page, your receivables page will be adjusted to show the adjustment and hopefully added profit. Variable costs will be adjusted in real time for as little as 10 minutes a day of tinkering.
Most importantly DC instantly "connects financial decisions to financial outcomes."
If you are interested in Decision Critical, please give them the code Jonas@KMBConsulting and you will receive a partner consultant's rate.
I use DC on any and all financial modelling I do with my projects, personal or professional.
I Need Help With the Brewery, Who Should I Ask?
When you need help, be brave, swallow your pride and ask someone who knows.
When things go FUBAR production-wise, we usually have some local buddies to lend a hand or bail us out. At least that's the way it used to be. In some areas today, perhaps folks don't talk as much or small plants are in rural areas.
The thing I want you to walk away with is, we have all the time in the world to brew beer, it's what we do. We got NO time to waste.
If you don't live in an area where people are not the most forthcoming, secret, or overtly competitive, you still have choices.
Call a pro advisor. No questions nor problems are too small nor large. I know what you are thinking because I thought it too. I can't afford a consultant. I'm cash strapped as it is. If you don't get help, your profit will continue to spill out onto the floor, one ounce at a time. Add those ounces up over 365 days, and there you have it.
Reach Out to Us
KMB Beer Consulting can assist you in all of your challenges, large or small. Brewers need support and input. It is an artisanal craft, refined by years in the brewhouse. It is also an uncommonly specialized business.
Interested in a start-up or expansion? From conception to construction and pilot brews, we have the experience.  Today's brewers have puzzles that need a fresh perspective. I've walked in your shoes. I know the victories and struggles that come with the brewer's life. Reach out to us. No problem is unfixable.  Reach us here.