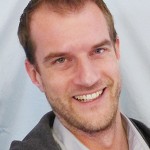 Lifelong beer habitue and homebrew artisan
Shipping alcoholic drinks has always been a pain in the US, and for some states, it still is. The good news is that there are more craft beer delivery alternatives than ever before, and they're doing very well. From online stores and mobile apps to beer clubs, ordering your favorite craft beer is easier than ever.
Here are our favorite websites to buy craft beer online. Some have national reach, and others are a bit limited, so do your own research and find the beer delivery service that works for you, depending on your location.
Having said that, I'm sure you'll find in the alternatives below one that suits your needs. As for beer variety, you'll be pleased to know there are literally thousands of different craft beer options available to buy online.
1. Craftshack

Craftshack was founded in 2012, and nearly a decade later, they're the undisputable alternative for craft beer delivery to your doorstep. The number of craft breweries in their catalog is impressive, and they carry all styles, from stouts and wheat beers to hybrids and wild sour beers.
Craftshack over-delivers in speed and variety with a fantastic supplier network, and its prices are quite reasonable. Most beers cost $4.99.
Craftshack also offers liqueur, seltzers, spirits and cider. Keep in mind they have fixed delivery costs depending on the box's size, so you're better off ordering a large beer batch to reduce the average delivery cost. You can mix and match your order! You've run out of excuses.
Craftshack is doing things very well. They deliver to 48 states, meaning they're not only one of the most complete craft beer delivery alternatives, but they also have an extensive reach. Craftshack is hands-down the best beer delivery service in the country.
2. Half Time Beverage

Half Time is a New York-based craft beer and cider in-store and delivery business with an impressive catalog comprising 4,000 craft beer and cider selections from over 800 breweries in over 50 countries. They have two physical stores in the Hudson Valley, too.
Half Time is considered the finest beer store in New York and one of the best in the world. It's easy to see why: they check all the right boxes — a superb selection, outstanding service and a broad reach.
The company delivers beer through its online store to 30 states in the US, and they have special rates for New York, Connecticut and New Jersey. The beer can take over a week to arrive, though, but they handle it with care, so it arrives in mint condition. Make sure you don't leave your beer order for the last minute — plan ahead!
Pricing is quite attractive, too. Most 12oz beers go for $2.99, and we're talking authentic beauties from all around the world.
3. Tavour

Tavour is a mobile app-based beer delivery service featuring over 650 breweries from 47 states for over 7,000 different craft beers. Their broad reach is unmatched, and the community around Tavour is constructive with lots of insightful beer reviews.
Tavour offers most commercial beers, but you'll find pretty rare items, too, all from 100% independent craft beer American producers.
Build your 6 or 12 bottle box, or order from one beer to a few dozens. The orders are entirely customizable. You can also enroll in a beer subscription.
There's more: delivery fees are flat, no matter how much beer you order, and they deliver their monthly subscriptions for free.
Tavour might be a relatively new player. It was founded in 2013, but it has grown in popularity nationwide. If you don't mind ordering your beer from your phone because they have no desktop online store, then you're in for a treat. Fantastic beer at great prices.
4. TapRm

TapRm is the new kid on the block, and although they only deliver in and around New York City, they're expanding fast.
This app-based delivery company focuses on local breweries, right now, most in New York, plus hard seltzer, kombucha, cider and mead. What they do very well is innovation.
'Democratizing the beer industry through distribution, e-commerce and technology' is the company's motto, and its focus is building bridges between breweries and consumers.
Today over 100 brewing companies use the high-tech distribution model, from Corona and Budweiser to microbreweries like Carton Brewing and Sunday Beer Company.
A fun selection of variety packs is a big plus, too, especially if you want to try new things. And here's another tip, you'll get a juicy birthday bonus if you open a TapRm account.
The only thing missing here is nationwide distribution, but we're guessing that will change soon.
5. Drizly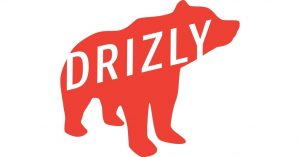 Drizly was founded eight years ago and relies on technology, an awesome app and website, to deliver beer around the country. They partner with many suppliers in most major cities (1,400 cities), making every order locally sourced, meaning orders are delivered very fast! If there's no retail partner in your town, Drizly will send your beer with a carrier; they thought of it all.
The beer selection is not huge but vast enough; they carry the most popular commercial lagers and many craft beers from around the country. The most popular international beers are available (Duvel, Chimay, Erdinger), and Drizly offers wine, liqueur, and mixers.
Drizly is the largest online beer supplier in America and can deliver to over 100 million customers around the US and Canada. E-commerce done right — they just check all the right boxes.
Drizly doesn't add any mark-up to the products, so prices are fair. They'll just add a 1.99 Service Fee to your order, which is totally okay with us. There's a reason why Drizly dominates the online beer market; they just do it right.
6. Craft City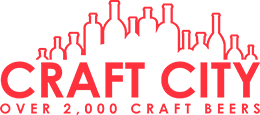 Craft City is a big player in the online craft beer scene; they do things very well, offering a large selection of American craft beers of all styles, from IPAs to lagers, even some from Alaska!
You'll surely find the most popular brands, but you'll be happy to know there are some hidden gems in their catalog; just browse around by brewery or by style; it's that easy.
Spirits are well represented as well, and they often have promotions, so checking in once in a while is worth it. You might also want to consider joining their newsletter.
7. Minibar Delivery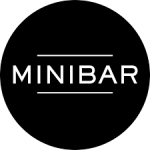 Based in San Francisco, Minibar Delivery is a fantastic beer, wine and spirit delivery service that partners with local stores to fulfill their orders. That's awesome because delivery is quite fast — it can take just a few minutes. The downside? The variety of products depends entirely on your location.
Minibar is available in most major cities, including NYC, Dallas, Chicago, Miami and San Francisco. So, chances are there's a Minibar partner close to you.
Although Minibar has a beautiful mobile app and making orders is smooth, don't expect a huge variety of craft beers. Expect what you'd typically find in a fancy hotel's minibar — lots of industrial lagers, yes, but also a few dozen craft beer selections and the most famous imported beers (Stella, XX, Guinness).
Minibar Delivery offers kegs, hard seltzer, cider and mixers, too, so think of Minibar as your go-to service to put together a party. They provide party essentials and cocktail staples, too, which is much appreciated.
8. The Beer Connect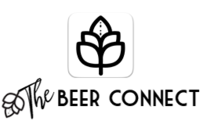 The Beer Connect is a unique beer delivery that handles no beer; they'll connect you directly with the brewery which takes care of your order. This customer to brewery approach has its advantages — you know you're getting the best beer for the best price, but you don't get to order mixed boxes.
The company depends on alliances with breweries, meaning there are still just a few alternatives available, mostly from California and Arizona. There's a good chance Beer Connect will become a significant player once it increases its brewery catalog nationwide.
The good news is that prices are quite attractive since you're cutting out the middlemen. The downside is that the beer available depends entirely on where you live since not all breweries can send their products to all states. Since Beer Connect doesn't have control over your order, the delivery times and fees are unclear and will vary widely.
Let's just say The Beer Connect is a fantastic idea that still needs to mature. Let's check back on them in a few months.
9. Beer Drop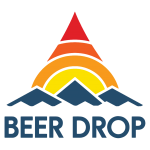 Beer Drop is one of the newest beer subscription clubs on the scene. They work with the best breweries in the state to offer the freshest, tastiest, and most innovative craft beer.