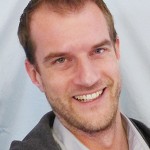 Lifelong beer habitue and homebrew artisan
If you want to make beer you may be interested to know about some of the easiest kits that you could buy for your first home brewing experience.
The best part about many homebrew kits is that they come with all of the materials that you need for fermentation, mixing the malt and in some cases even bottling.
By having a full service pack with all of the ingredients that you need, to start brewing, you won't have to go around to different locations to find the best items for home brewing.
Here are some of the best home beer making kits that you should consider as any beginner.
Mr. Beer Complete Starter Beer Making Kit
Mr. Beer Complete Beer Making 2 Gallon Starter Kit, Premium Gold Edition, Brown
Best beer Kit for Beginners - Our beer kits are designed for the first-time brewer in mind Step-by-step instructions, simple ingredients and easy to use brewing equipment.
Only Takes 30 Minutes of Your Time to Brew - Using our hopped Malt extract you can brew up a batch of beer in less than 30 minutes.
Includes the Best Ingredients to Get Started - Brewing with Mr. Beer's Hopped Malt Extracts are perfect for any brewer. It cuts down on time, reduces the risk of contamination, and helps create a more consistent beer every time.
Comes with Everything You Need - Our beer Kit comes with everything you need to brew your first batch of beer. No need for additional large pots, strainers or brewing equipment. All you need is a Mr. Beer Kit, water and common kitchen items to get started.
Ready to Drink in 3-4 Weeks - With our ingredients designed by Coopers Brewery, your beer will be done fermenting in 10-14 days and ready to drink 7-14 days later.
Overview:
The Mr. Beer system is one of the most popular available for beginner brewers.
Although the beer kit only comes with a small 2 gallon container for making home brew, it does come with everything that's required for the process including BPA free plastic, 11 reusable plastic bottles and equipment that's fully reusable for making up to 4 gallons of beer.
What I like about it:
The kit comes with everything that you need and it is completely reusable.
What I love about it:
Mr. Beer doesn't include a simple set of instructions, it provides a full step-by-step DVD to make the process of homebrewing as easy as possible.
If you are especially worried about getting your first batch done perfectly, Mr Beer makes the process as simple as possible with the help of their instructional DVD.
The other thing that I love about this product is the price. It is perhaps one of the cheapest beer kits available for beginners. Options for Mr. beer range from just US$50 up to $75 and getting everything you need to make a second batch is also extremely reasonable.
The cons:
The big con with the Mr Beer system is that it doesn't leave much room for experimentation.
If you are getting into homebrewing to produce something different you may be disappointed with some of the generic results that this kit produces.
While the beer is fresh it may not be as satisfying for many home brewers to create their beer in this way.
All of the varieties that come with the kit are also limited to a 4% ABV cap so that means if you want to brew stronger beer it can be very difficult to do so with the Mr. Beer kit. Most varieties usually range from 3.2% ABV to 3.7% ABV. There are some larger and more expensive packs capable of producing 5.5% ABV but they don't come with the kit.
What you need to get started:
There is nothing missing from this kit to get started but you may need some extra supplies to proceed with a second batch of Mr. Beer.
BrewDemon Beer Kit
BrewDemon Craft Beer Brewing Kit with Bottles - Conical Fermenter Eliminates Sediment and Makes Great Tasting Home Made Beer
🍺 CONSISTENT RESULTS - Unlike those expensive 1 gallon grain kits, our 2 gallon recipes take just minutes to prepare and the results are scary-good! Don't be fooled by competitors messy, time consuming kits that use a jug or bucket. Our patented pro-style conical fermenter and easy-to-use recipes, produce a wicked-good result every time you brew.
🍺 NEW ZEALAND RECIPE - BrewDemon's beer recipe's taste amazing and are handcrafted in New Zealand's famous Speight's brewery. This package includes our American Prophecy Ale recipe kit - which is a well balanced, refreshing beer.
🍺 FOCUS ON YOUR RECIPE - While most beer brewing kits make you focus on the brewing process, our beer can be brewed in as little as 15 minutes on the stove - leaving you time and energy to focus on adding that extra apple, honey, or whatever YOUR secret ingredient may be.
🍺 BOTTLES INCLUDED - The only 2 gallon kit to include 1 quart bottles and a bottle filling valve. No need to siphon from your fermenter to the bottles. Just turn the valve and fill your bottles.
🍺 Enjoy the best tasting home made beer from your kitchen - only with BrewDemon.
Overview:
The brewDemon brew kit is designed to make 2 gallons of beer in 14 days.
The most impressive aspect of this kit is that it includes a special conical fermenter that's easy to store and perfect for home use.
Most of the ingredients are provided in this kit and it has become a reasonably priced favorite amongst homebrewer's for making small batches of very good beer.
What I like about it:
The malt Friday in this beer kit is excellent and the kit has just about everything you need to produce 2 gallons of pure consistently.
Many users have called this one of the easiest beginners kits available.
What I love about it:
The unique design of the fermenter makes it extremely easy to store and keep in any home.
This is a home brew kit you could potentially brew on a kitchen countertop and with the space-saving design its even easy to attend homebrewing in an apartment or small home.
It's easy to clean and it includes very simple instructions for the future.
Cons:
The only real problem is that many of the items in this kit are made of plastic and you might have to replace it after just a few rounds of homebrewing. The plastic and the bottles is especially thin and they may require a replacement after 3-5 rounds of homebrewing.
What you need to get started:
The BrewDemon Kit includes everything that you need to get started with home brewing.
Although the bottles may require replacement, this home brew kit works very well and it is conveniently sized for use in almost any home.
Home Brew Ohio Complete Beer Equipment Kit
Overview:
The gold complete beer equipment kit comes with a variety of professional level equipment that is designed for making high-quality homebrews.
This kit comes with almost everything that you will need for your first batch and with the high-quality professional tools you can be sure that the kit can last you through many batches of beer.
What I like about it:
The Gold complete set comes with almost everything that you need to make your first batch of homebrew. There are also simple instructions and all of the ingredients that you need to make around 5-6 gallons of home brew.
What I love about it:
This kit features some of the same tools that you might use at a make your own beer facility. Having access to these professional quality tools in your home can help you create some fine homebrews as well as have the option to experiment in the future.
A glass carboy is much easier to clean and with the capper and other tools included you can produce a really professional product from your home brew.
There is also a separate bucket available for easy bottling and priming.
The cons:
The main issue with this product is that it's considerably more expensive than some of the other brewing supplies that you may find online.
It also doesn't include some of main elements like a quick malt kit if you require it, spoons, bottles or bottle caps.
What you need to get started:
As mentioned previously you will need to most likely purchase other items including the malt kit a spoon for string in the malt, a pot for making the beer, all of the bottles for your beer as well as bottle caps for your beer as well.
All of these items are not included with this kit but what is included is extremely high-quality.
Northern Brewer Starter Set
Northern Brewer - Essential Brew. Share. Enjoy. HomeBrewing Starter Set, Equipment and Recipe for 5 Gallon Batches (Block Party Amber)
Highest Rated Starter Kit! The Northern Brewer Brew. Share. Enjoy Homebrew Starter Kit is perfect for holiday gifts and beginners, complete with foolproof instructions.
This all-in-one kit includes everything you need to start brewing beer at home today including siphonless fermenters and our Block Party Amber Ale recipe kit.
Block Party Amber: It's deep garnet glow accommodates friendly flavors of toasty bread crust, caramel, and an inkling of floral and herbal hop character. Paired with affable neighborly company, Block Party Amber Ale is a true crowd pleaser.
Kit Includes: Block Party Amber Ale recipe kit, 6.5 gallon fermentor w/ spigot, lid & Bubbler airlock, Bottling Bucket w/Spigot assembly, bottle filler, 21" Stainless Spoon, 5 ft. Siphon Tubing, Cleaner/Sanitizer - Fermenter's Favorites Oxygen Wash, Bottle Brush, Royal Crown Bottle Capper & Caps (60ct.) Yields 5 gallons of finished beer, filling 50 twelve ounce bottles.
Overview:
This is an additional 5 gallon home brew kit that has most everything that you need to produce 5 gallons of high quality beer.
The block party ale recipe Kit is designed to help you prepare for a summer party in style, by providing 5 gallons of high quality craft beer for your event.
This entire system has been produced by brewmaster's to provide a high-quality out-of-the-box first time homebrew.
What I like about it:
All of the components are very well made and the kit includes almost everything you need including a bottling bucket with speed it, a bottle filler, 5 gallon brew kettle, stainless spoon with auto siphon, bottlebrush, Crown bottle cap or and caps, sanitizer, siphon tube and more. Even includes the malts and ingredients required for a finished beer.
What I love about it:
The quality of the items included in this kit are perhaps some of the best from any other brew kit.
They include a lot including two foodgrade buckets which are perfect for fermenting, priming and bottling.
This is the same type of system that you might see an experienced homebrewer using and it is fairly reasonably priced for what's included.
The cons:
The main con is that the instructions with this kit are relatively vague. It doesn't come with some of the comprehensive instructions that you might find in other kits but it does have a fairly basic laminated instruction sheet.
Most would recommend watching a YouTube video or at least gaining a better understanding of homebrewing before attempting to use the kit.
What you need to get started:
Most would recommend doing a bit of research before starting up with this kit.
You will also need access to a large number of bottles that you can use for bottling your beer and storing it. The kit comes with 60 caps but you will need to supply the bottles yourself.
What beer making kit to buy? Choice is yours
If you want a full service kit for home brewing you certainly have many different options to help with your search. Home brewers who are just starting out will be extremely pleased to use any one of these potential brewing options.
While some have higher quality tools, others offered simplicity and convenience with the help of easy instructions and tools that will help you through any type of home brewing.
Ultimately the choice is yours but any one of these beer making kits would make an excellent gift or perfect pickup if you have ever thought of brewing beer in the comfort of your own home.
While they vary in price, remember to balance the quality and volume and you can end up with a product that is suited to your needs specifically.
Last update on 2023-09-22 / Affiliate links / Images from Amazon Product Advertising API