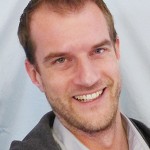 Lifelong beer habitue and homebrew artisan
A good craft beer aficionado doesn't drink beer with the sole purpose of getting drunk, but a little buzz can sometimes be a nice added perk.
Sometimes, a strong beer with a higher ABV can be just what the doctor prescribed!
I'm going to highlight some of my favorite strong, boozy beers.
1. Chocolate Vanilla Swirl Azathoth – 10.5%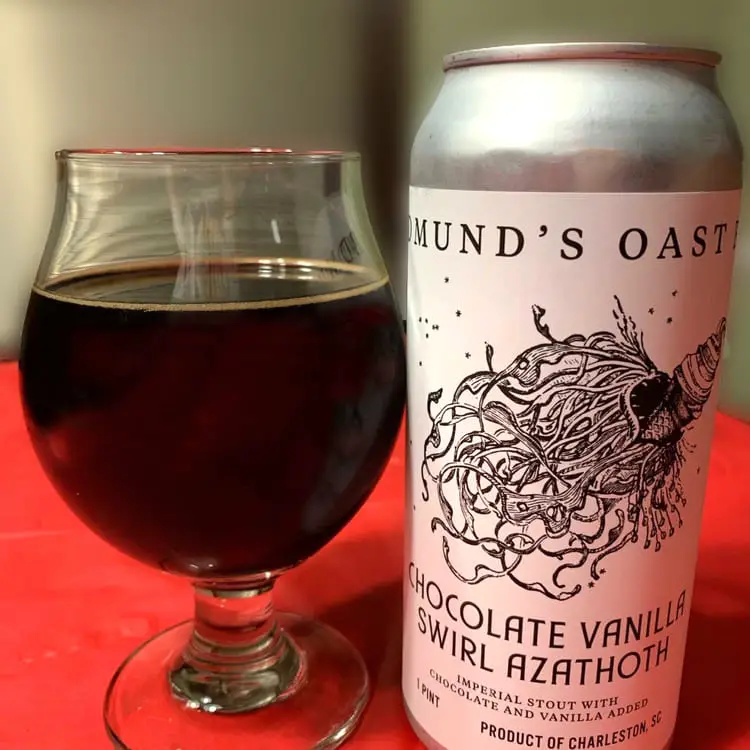 Brewery : Edmund's Oast
Azathoth, from Edmund's Oast Brewing is simply amazing. The Chocolate Vanilla Swirl iteration of Azathoth is a delicious variation, with a bit more roasty chocolate and tasty vanilla that masks the stout 10.5% ABV well.
This strong and bold stout from Charleston, South Carolina packs a respectable punch, but they've balanced the sweetness and bitterness so well that you won't even realize it.
2. BBA Olde Soul – 10.5%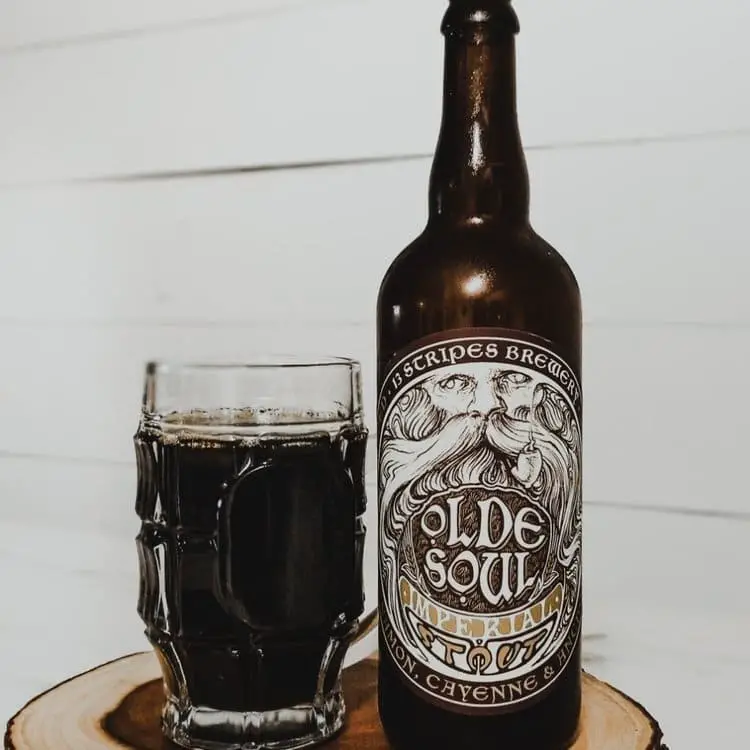 Brewery : Thirteen Stripes
Thirteen Stripes brings an absolute gem to the table with Bourbon Barrel Aged Olde Soul.
A friend of mine suggested that I pick this up, and I was not disappointed by doing so.
This stout was blacker than the cup of coffee that I had this morning.
The rich, malty, toasty flavor was a wonderful balance with the bourbon booziness that lets you know that this beer is strong.
Much like a good glass of bourbon, you will realize that you should sip this slow, but you won't want to.
3. Mexican Cake – 10.5%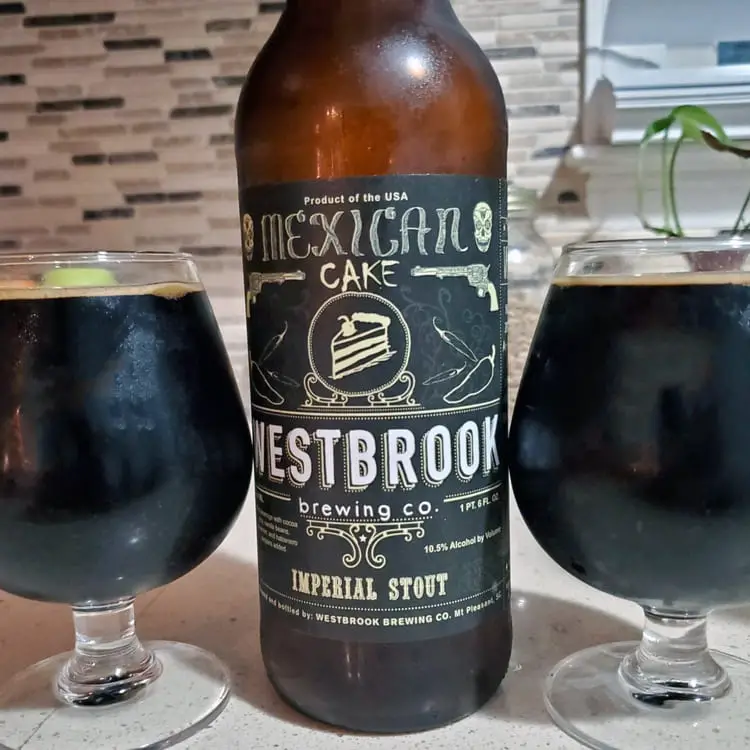 Brewery : Westbrook
Mexican Cake, from Westbrook Brewing, is a fan favorite every year.
I was fortunate enough to taste a vertical of this, enjoying the 2018 version of this at the release of the 2019 release.
A beer like this ages well. I loved both the 2018 and the 2019 versions, but the former was absolutely amazing.
I got some epically tasty combinations of heat from the habanero with a little bit of sweet, malty flavor.
This beer is spicy.
The habanero will let you know that it's there, but it isn't so spicy as to leave you needing another beer to wash it away.
This seasonal heavy-hitter from Mount Pleasant, South Carolina will not let you down if you're looking for a beer with a punch.
4. Life and Limb #3 – 10.2%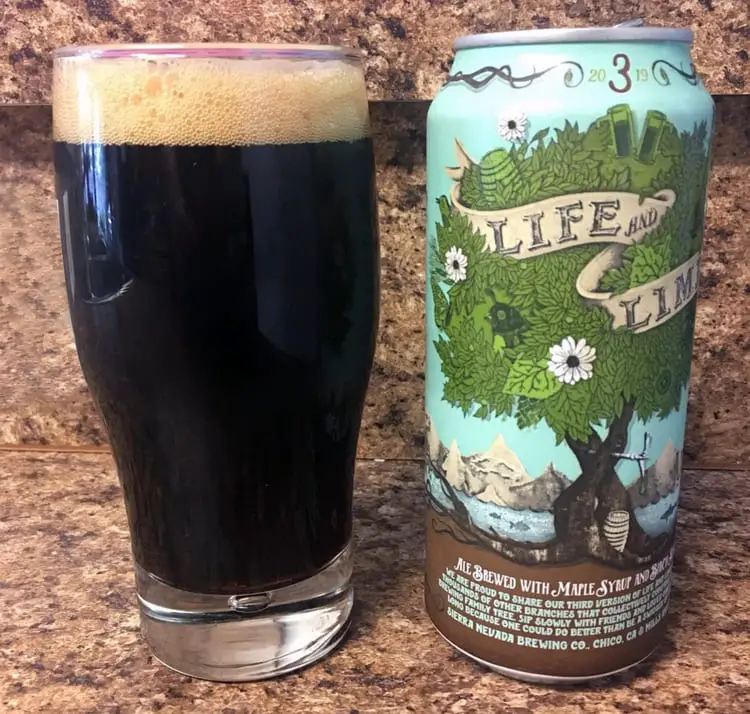 Brewery : Sierra Nevada and Dogfish Head
This collaboration between Sierra Nevada and Dogfish Head is an ale brewed with maple syrup and birch syrup.
I wasn't exactly sure what to expect with this unique dark beer. It pours dark brown with a nice tan head and is quite carbonated.
It delivers on the sweetness promised with the maple syrup, and you also get some nice sweet aromas from the maple and birch.
This drinks like a really good and strong brown ale with a little bit of unique sweetness
5. Lizard of Koz – 10.5%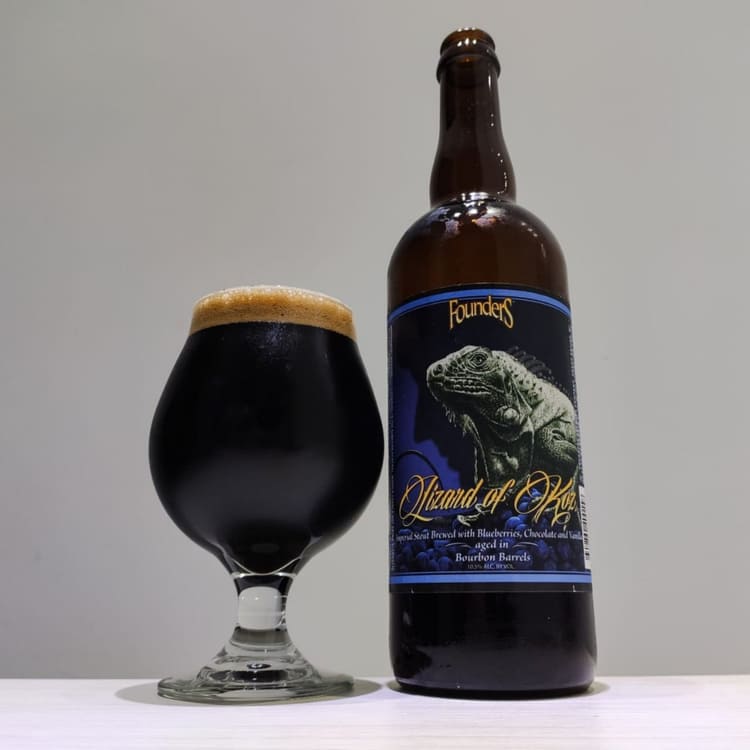 Brewery : Founders
Lizard of Koz is a fantastic stout from Founders Brewing, out of Michigan.
This stout pours a frothy brown and has a very unique character for a stout.
If you're expecting another run-of-the-mill stout, you will be confused and disappointed.
This beer is not that.
You will get amazing flavors of blueberry jam, molasses, vanilla, chocolate, and bourbon.
This beer is strong and full of unique personality.
I was briefly obsessed with this beer for it's notable flavors and smooth finish.
At 10.5% ABV, this beer can be dangerous.
6. Bourbon Barrel-Aged Ten FIDY – 12.9%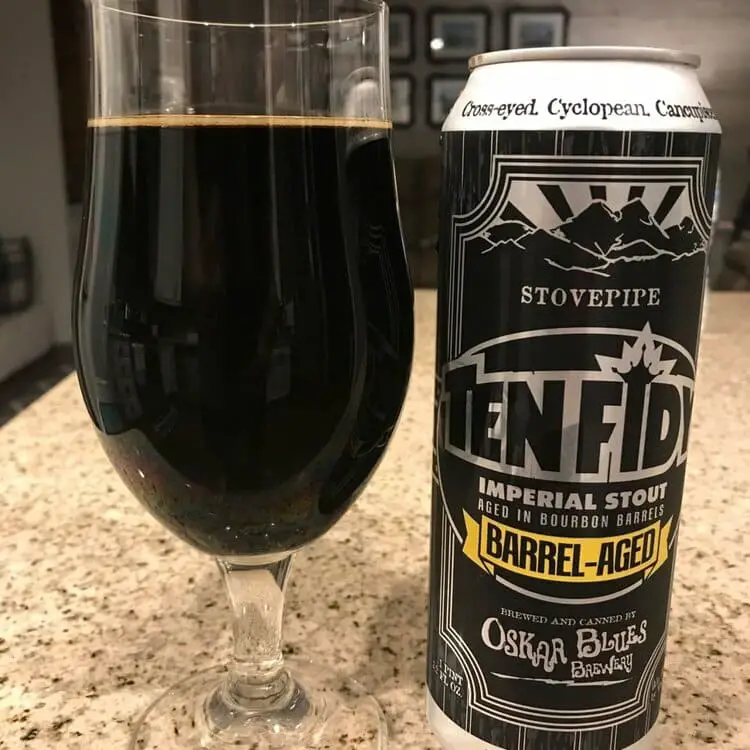 Brewery : Oskar Blues
Oskar Blues delivered the goods with Ten FIDY. The Bourbon Barrel-Aged Ten FIDY is on another level.
This stout is dark as can be and full of rich and robust flavors or bourbon and mocha.
This beer gives you a bit of delicious smokiness that makes me yearn for a bonfire in the country.
In a full pint can, this 12.9% beer will deliver a solid punch to you, so make sure that you are prepared.
It's a little bit boozy, but not so much as to indicate the heavy ABV.
7. Dark Lord – 15%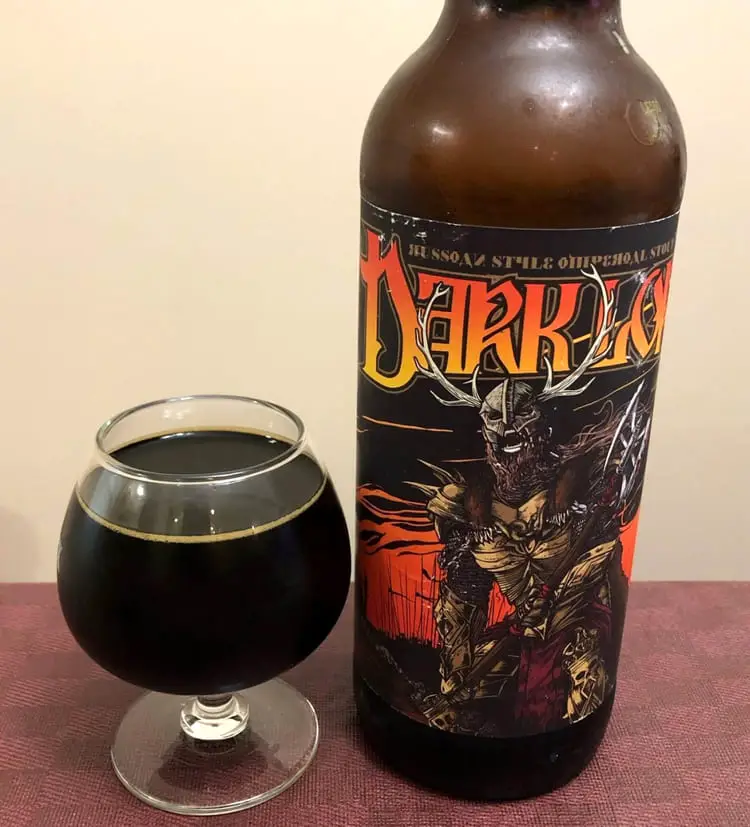 Brewery : Three Floyds
Dark Lord is an epic, strong and dark stout. It's beautifully rare, as you can only get it on Dark Lord Day, held in late spring every year at the brewery in Munster, Indiana.
This festival, full of metal music and mind-blowing beer, should be on your bucket list.
You will leave the event with your allotted bottles of Dark Lord, as well as some of the highly sought-after variants, such as the Marshmallow Handjee.
Dark Lord will blow your socks off with it's flavor and with it's heavy 15% ABV.
8.  Uncle Jacob's Stout – 17.1%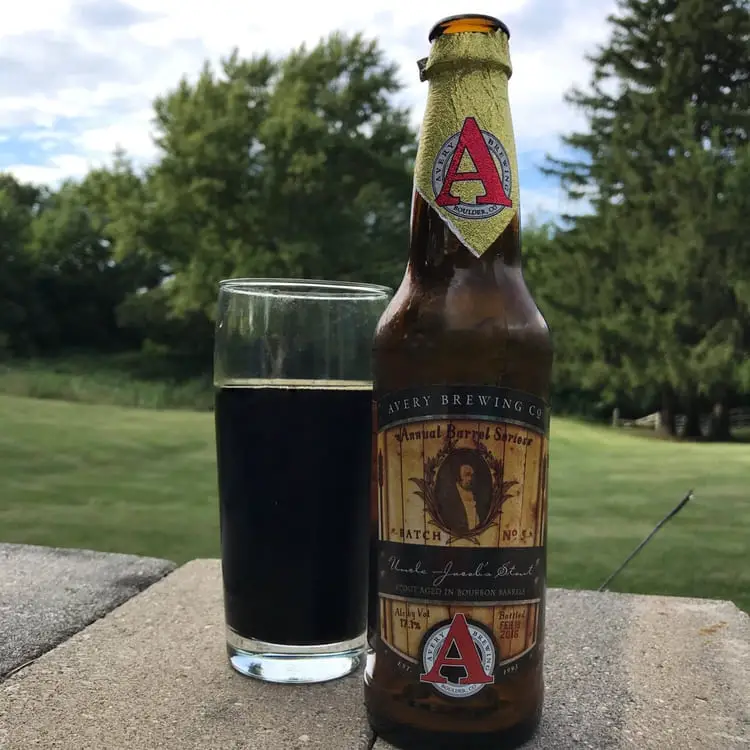 Brewery : Avery Brewing
Uncle Jacob's Stout is an amazingly dark and boozy stout.
It pours obsidian black and has a bit of a boozy flavor that leads into subtler flavors of coffee, vanilla, and bourbon.
It definitely has a boozy taste that alludes to something strong, but you won't realize just how strong it is until you go to stand up.
This 17.1% dark and roasty stout can take your by surprise.
9. Dark Arts – 15%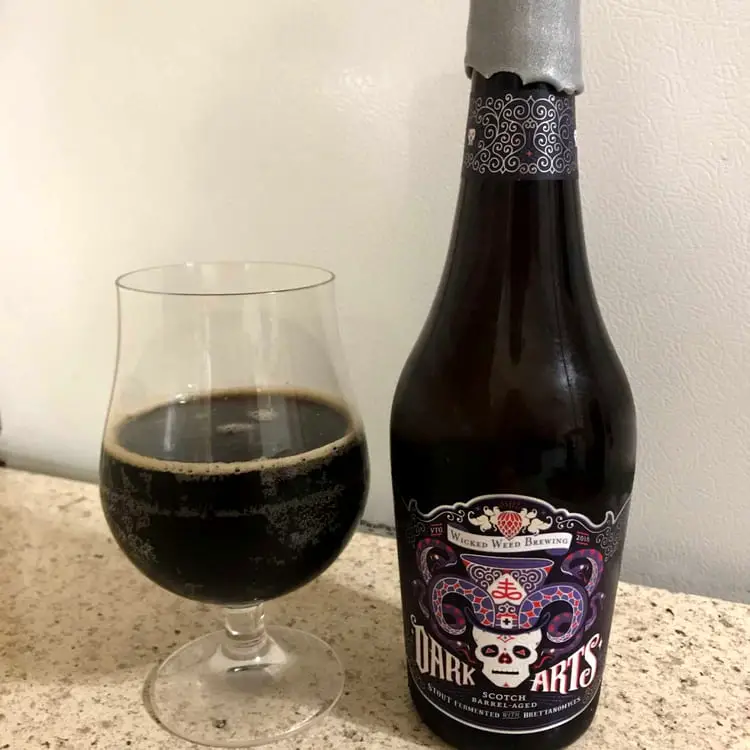 Brewery : Wicked Weed
Wicked Weed is my absolute favorite brewery when it comes to funk barrel-aged sours, but they also know how to do strong and boozy stouts really well.
Dark Arts is a big, bold imperial stout with a lot of complex flavors for something that is 15% ABV.
This beer pours a dark cola brown with a fizziness to match, which is a bit unexpected because of it's name.
You will get a good bit of delightfully surprising tang to this beer, due to the addition of Brettanomyces.
The smoky, bourbon-barrel character, espresso flavor, and campfire-like toastiness make this beer a true winner.
You will explore this beer as you drink, constantly finding new flavors, such as red wine tang, sweet caramel, or bitter coffee.
10. BBA Narwhal – 13%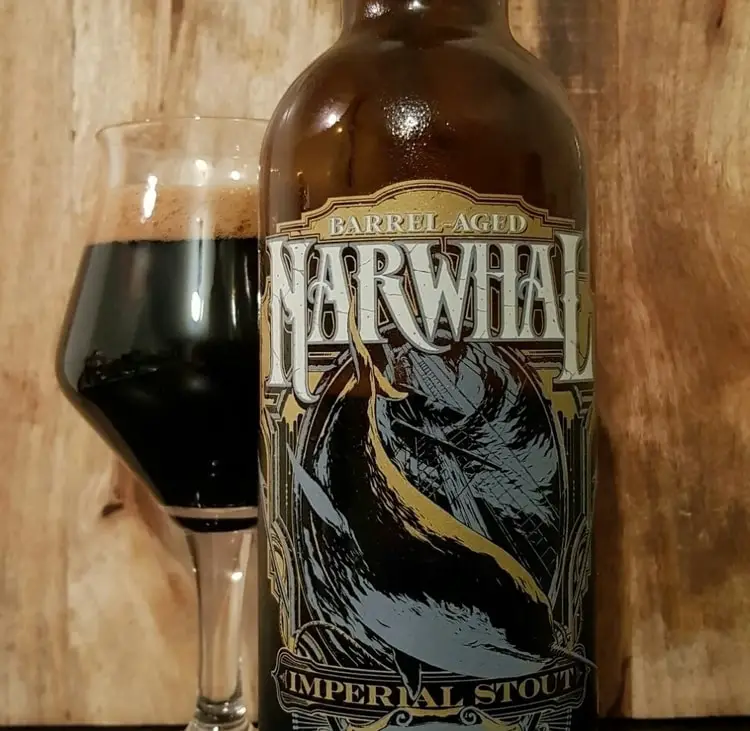 Brewery : Sierra Nevada
Narwhal is a favorite for many stout lovers. Sierra Nevada stepped it up with a BBA version that was aged on Willet, Heaven Hill, and Jim Beam barrels.
This dark and boozy stout gives an awesome smoky, oaky, bourbon flavor.
Sierra Nevada never fails to deliver in high quality, and this Russian Imperial Stout is no exception.
At 13%, you will be surprised by the nice warmth that it provides as well.
11. Utopias – 29%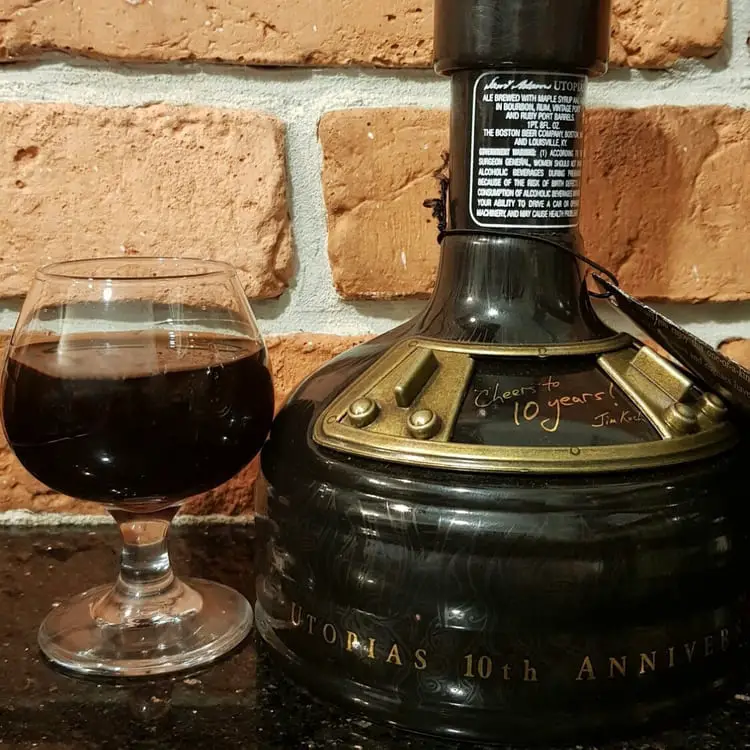 Brewery : Sam Adams
Utopias is the highest ABV beer that Sam Adams has ever produced.
This American Strong Ale is delicious and very complex for such a strong brew.
You'll be able to get delightful hints of caramel, toffee, dates, prunes, whiskey, and roasted nuts.
The flavors are very deep, complex, and layered with boozy flavors that resemble bourbon or rum.
Utopias has a lot of character for such a strong ale.
12. Tactical Nuclear Penguin – 32%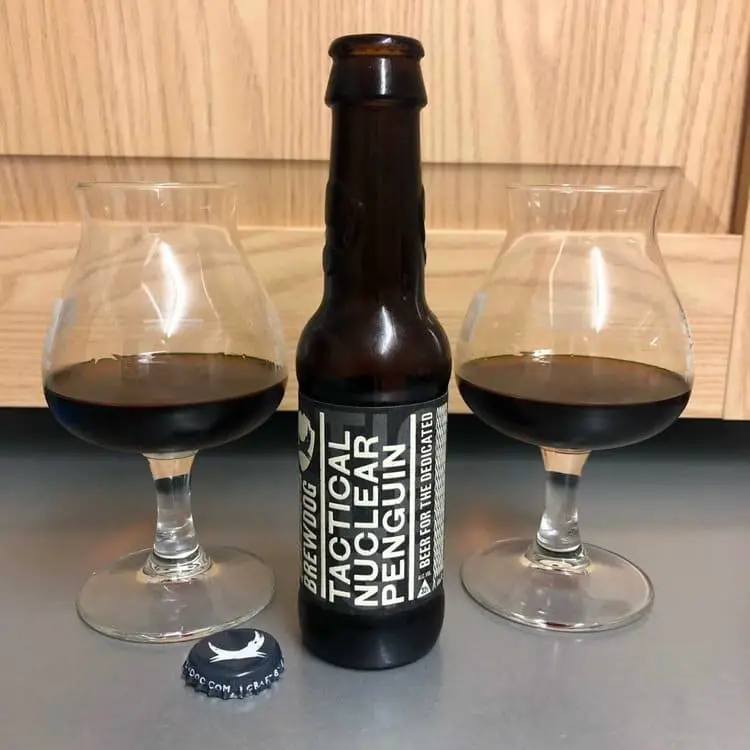 Brewery : Brewdog
This strong and boozy Imperial stout doesn't come off as being 32% ABV, though it is certainly a boozy beer, best made for sipping.
Tactical Nuclear Penguin pours black, with no carbonation and no foam whatsoever.
You'll get a boozy warmth along with flavors of molasses, dried fruit, and walnut.
This beer with a strong name and a strong bite is great for someone who likes to slow sip.
13. Sink the Bismarck – 41%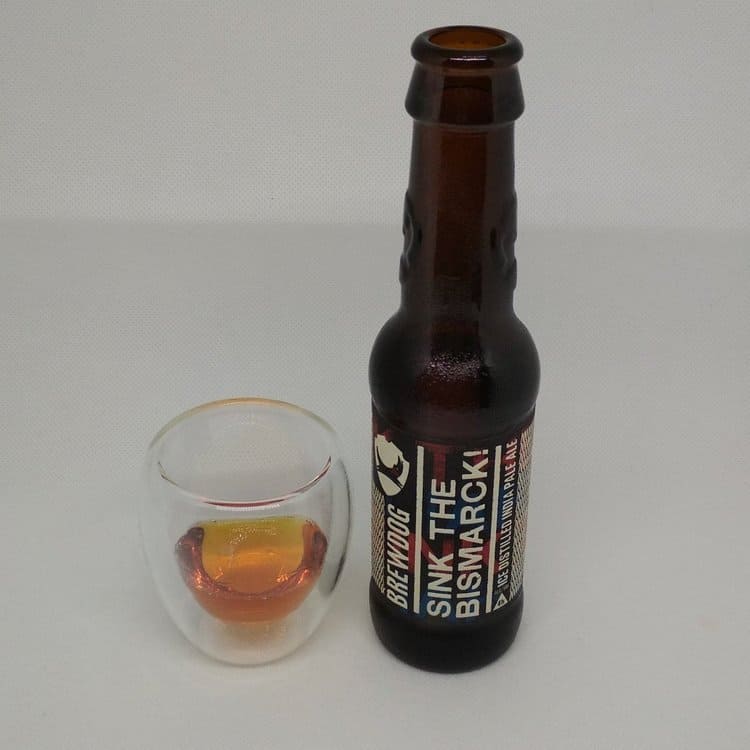 Brewery : Brewdog
When drinking a beer that's this strong, you can't think of it the same way as drinking a normal beer.
This Imperial IPA has a very strong, bitter hops favor.
You'll get a lot of floral, dank, earthy flavors to go along with strong hops.
That is, of course, once you get past the strong, resinous flavor and aroma of alcohol.
You will know that you're drinking a beer that's high in ABV, and you'll likely want to drink this in moderation as if it were a glass of whiskey.
14. Armageddon – 65%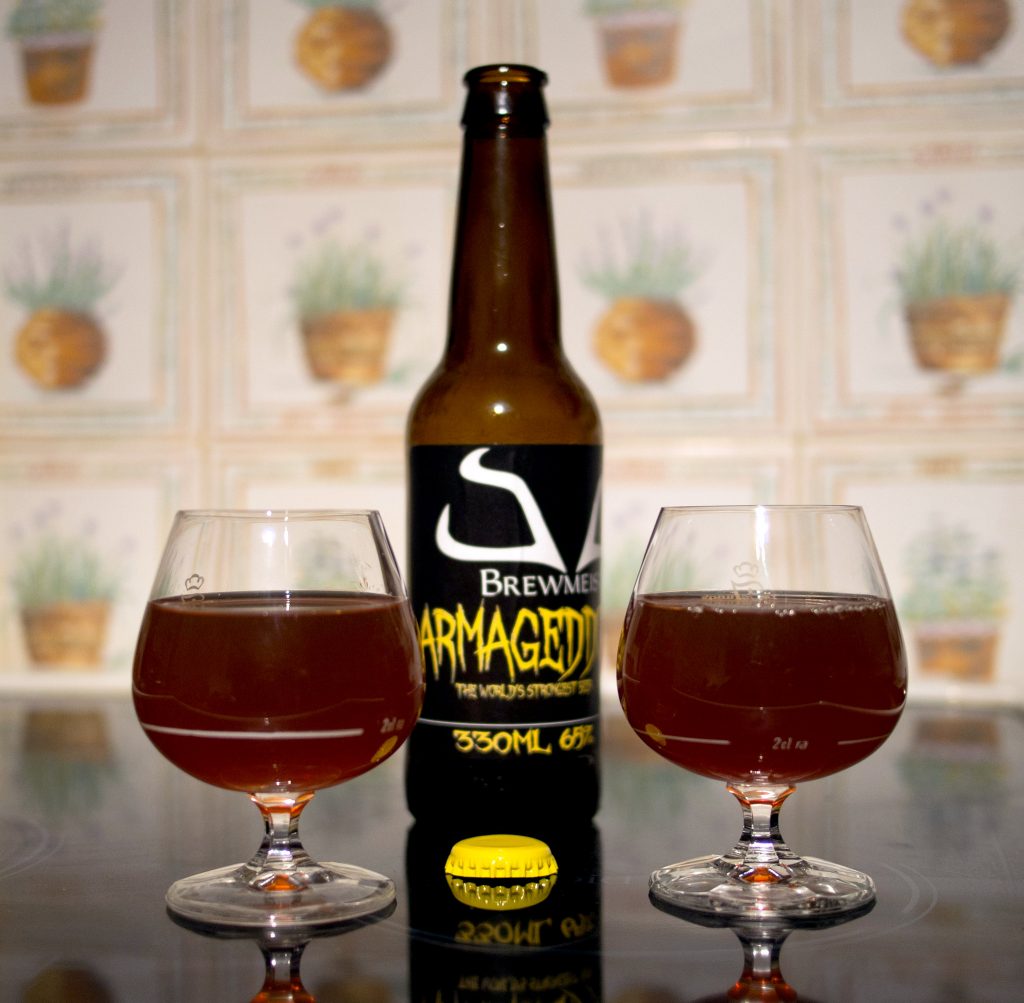 Brewery : Brewmeister
This German Eisbock is strong, though it doesn't taste quite as strong as the 65% ABV implies.
As with most of the truly strong and boozy beers, it has no carbonation and no head whatsoever.
It pours very dark and the malty and boozy aromas waft right out.
You get intense smoky, malty flavors in addition to a certain boozy warmth.
Hide your car keys before you crack this one open!
15. Snake Venom – 67.5%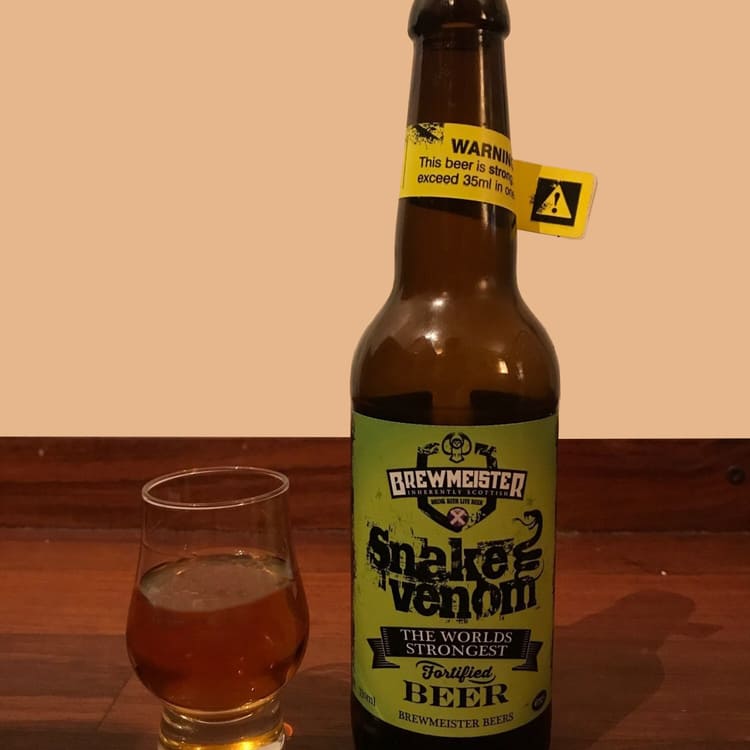 Brewery : Brewmeister
Holy cow! This beer is one strong and booze-filled English Barleywine.
Personally, I love a good barleywine, and I'm used to them being boozy.
This one definitely hits you with strong aromas of alcohol, a strong, boozy warmth as you sip, and even a little bit of peat aftertaste and the type of after-burn that you usually get from tequila or whiskey.
Beneath all the booze, you will get some oak and dried fruit notes.
This is definitely one that you want to sip slowly.
Wrap up
There's just nothing quite like a good, strong and punchy beer.
Sometimes you just really want your beer to really let you know it's there.
Most of the truly whopping ABV beers are brewed outside of the United States, but there are a lot of strong beers from all over the World.
Don't hesitate to try some of the beers on this list, but remember to be responsible and never drink and drive.