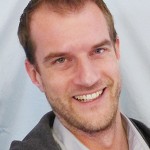 Lifelong beer habitue and homebrew artisan
If you're in the mood for a very smooth, mellow tasting brew a lager might be what you need.
As opposed to the often hop-heavy ales, lagers tend to be smooth, crisp and "clean-finishing".
A class including pilsners, lagers are beers that are conditioned at low temperatures.
Lagers have long dominated the American domestic beer market, but to find the best lagers you'll have to go beyond Budweiser.
1. Fat Ma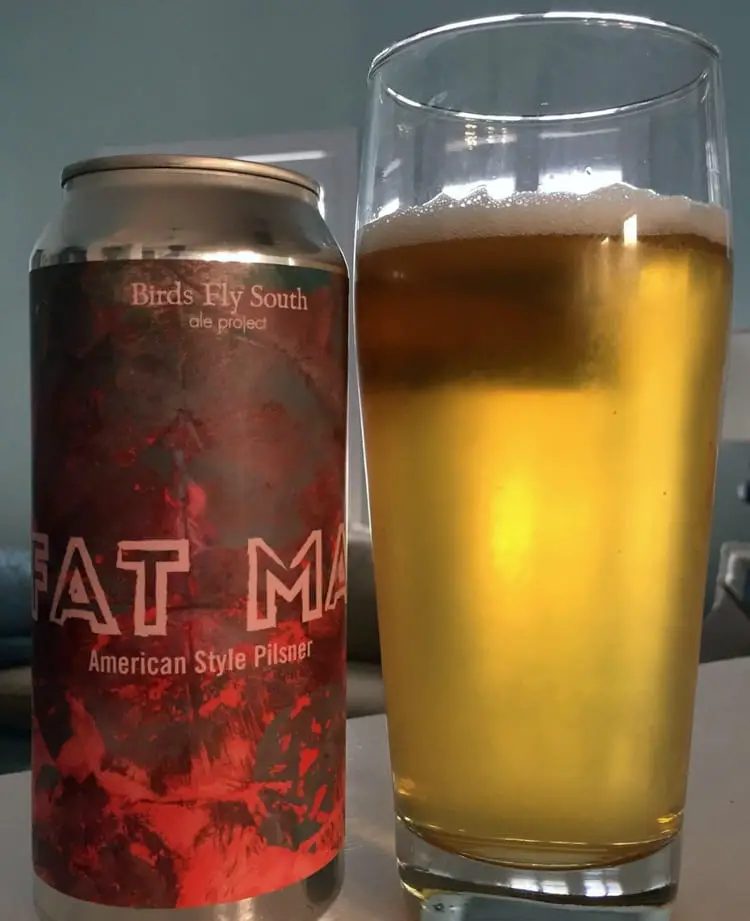 Brewery : Birds Fly South Ale Project
Out of Greenville, South Carolina, Birds Fly South Ale Project rarely disappoints.
Fat Ma is an American Style Pilsner that was lagered for over two months and comes out very fresh and effervescent with a floral, peppery, and crisp finish.
Hopped with unique Topaz and Sterling hops, and with notes of stone fruits, this is most definitely an easy drinking, deliciously refreshing beer.
2. Sam Adams Noble Pils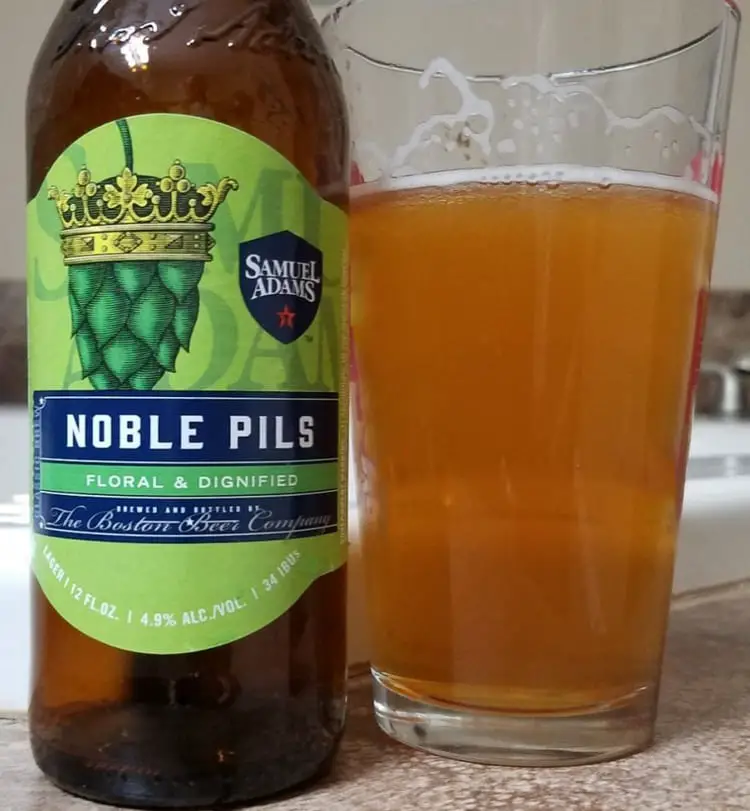 Brewery : Samuel Adams
Sam Adams delivers with Noble Pils! Light biscuity and delicious malt flavors are accented by a superb mouth feel and an incognito dose of citrusy noble hops.
This beer showcases all five "noble hops" which are balanced nicely by the honeyed malt notes from the Bohemian barley.
Sam Adams reaches far and wide to bring unique ingredients to the table here.
The end result are fantastic aromas of dried fruit esters, malt, biscuit, and bread, as well as a complex, crisp, and fresh flavor.
3. Style Lager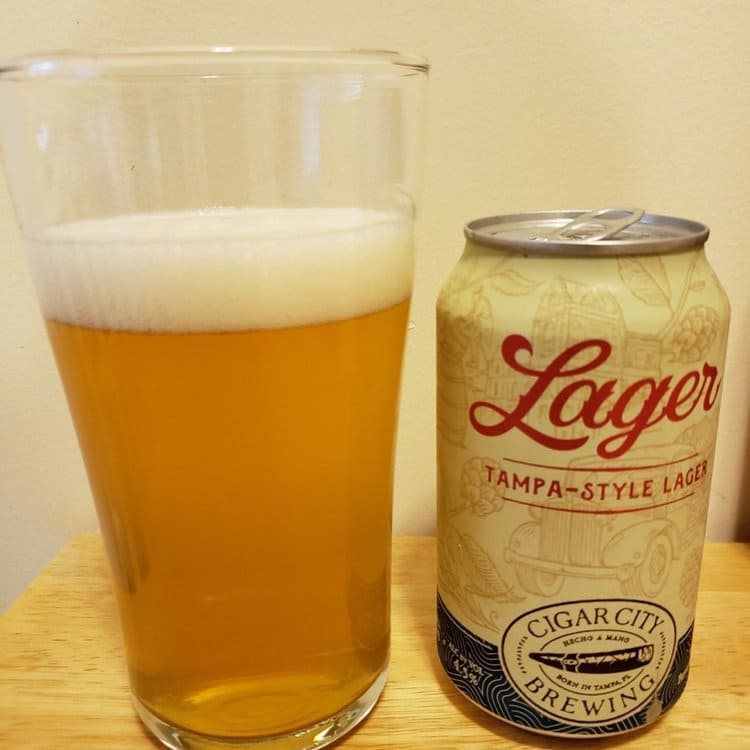 Brewery : Cigar City Tampa
This German Helles style lager is very smooth and mellow, making it ideal for easy drinking on a hot day at the beach.
Leave it to brewers from Florida to know how to bring out a beer that is truly thirst quenching.
With moderate hop bitterness, a little bit of bready malt flavor, and dry, crisp finish, this beer is very refreshing.
With a light body and lower ABV, this is a fantastically easy beer to drink.
4. Yee-Haw Munich Dunkel Lager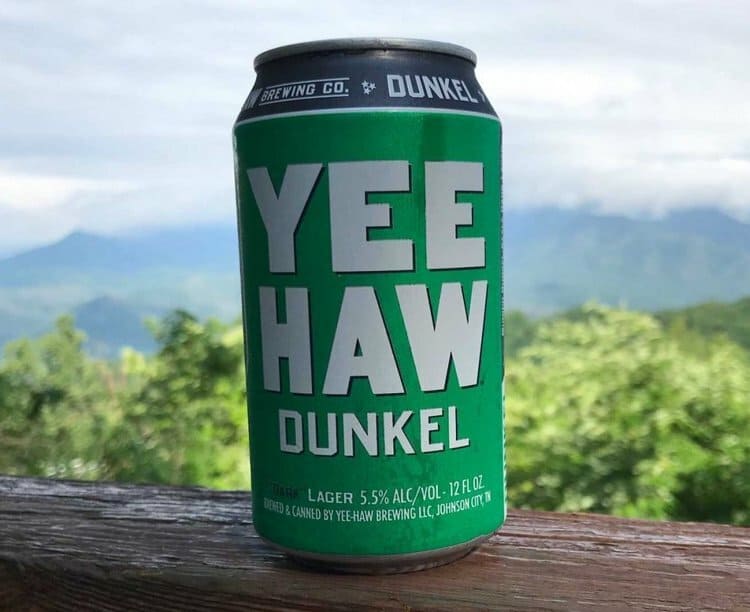 Brewery : Yee-Haw Brewing Company
This Dunkel pours a dark mahogany color and plays with hints of caramel and coffee.
The rich aromas of coffee and chocolate give this dunkel a lot of character, almost reminiscent of a creamy cold-brew coffee.
A good malty backbone gives this beer a very clean finish.
5. Nooner Pilsner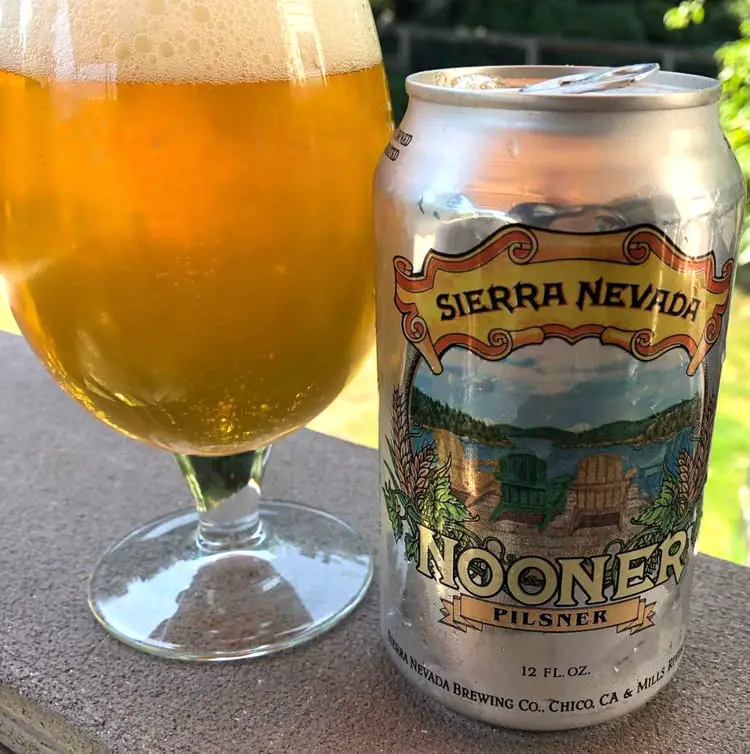 Brewery : Sierra Nevada
Sierra Nevada's Nooner is a very refreshing lagered beer, with a bit more hop character that almost tastes like an ale.
It's citrusy, malty and bright with a grassy bitterness from the hops at the end.
It's medium brown with heavy carbonation and a smooth, easy drinking character that belies its name.
Nooner is a great beer for day drinking.
6. Gasparilla Music Fest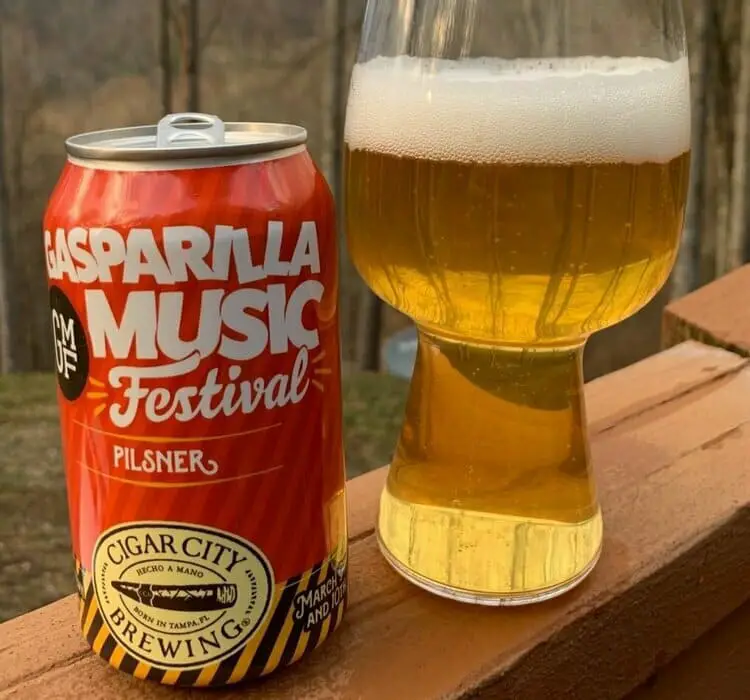 Brewery : Cigar City
Light, nicely carbonated, clean and crisp. This has the light biscuit-like maltiness up front, and a solid hop character that is balanced out nicely with a little bit of the lager sweetness.
The aromas from the slight hop character as well as notes of peach, orange, and lemon are very refreshing.
It comes off as not too hoppy and not too sweet, with a nice smooth, balanced flavor that you could drink all day long.
7. Hellstar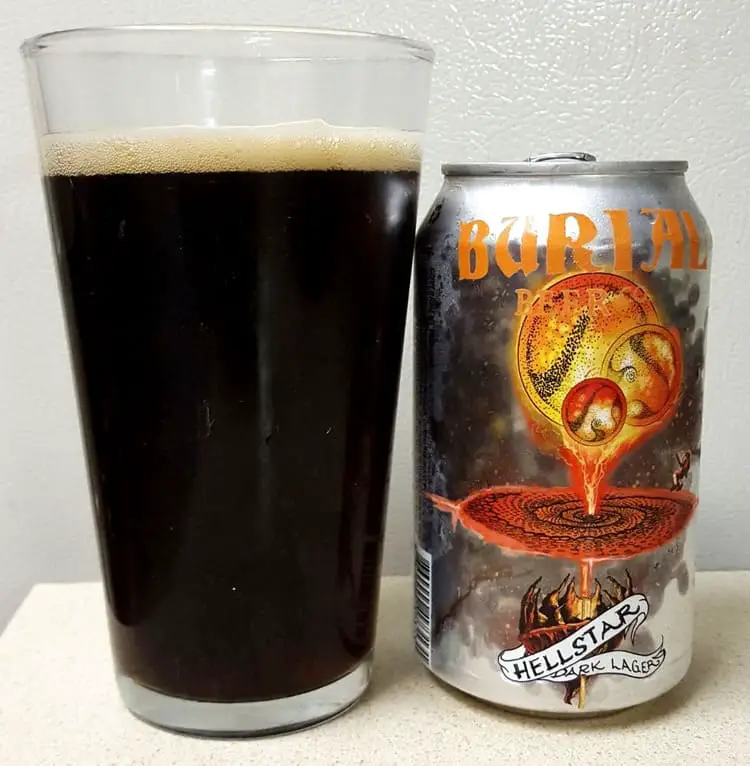 Brewery : Burial
This list wouldn't be complete without a lager from Burial. Out of Asheville, North Carolina, Burial knows a few things about lagers. Hellstar is a great blend of noble hops and bread-like, roasted malty sweetness.
This is a complex lager (it's also dark), with a delicious hint of caramel on the finish.
8. Champagne Velvet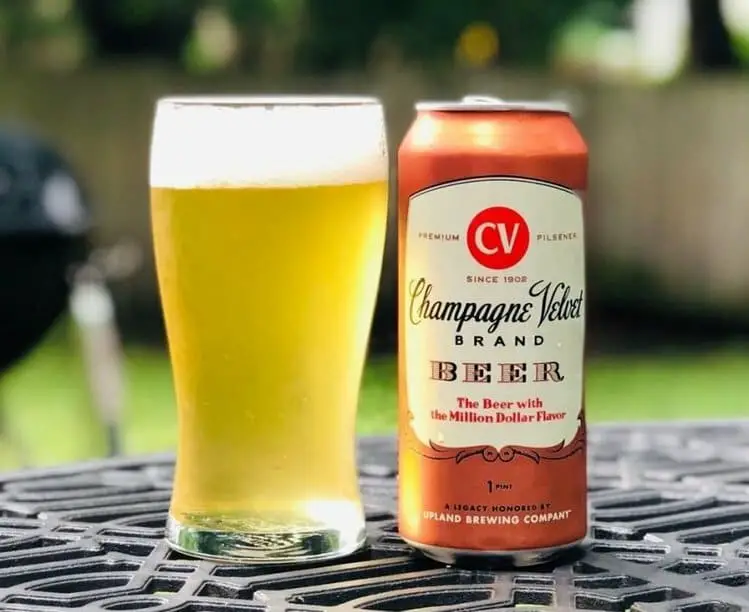 Brewery : Upland Brewing
Upland Brewing, out of Bloomington, Indiana, is always doing new and exciting things.
Dry and clean like champagne, with some complex and refreshing flavors or orange and red apple, Champagne Velvet isn't your typical lager.
It's got a clean and crisp, biscuit and honey malt and a very balanced and subtle flavor profile.
9. Terrapin Sound Czech Pils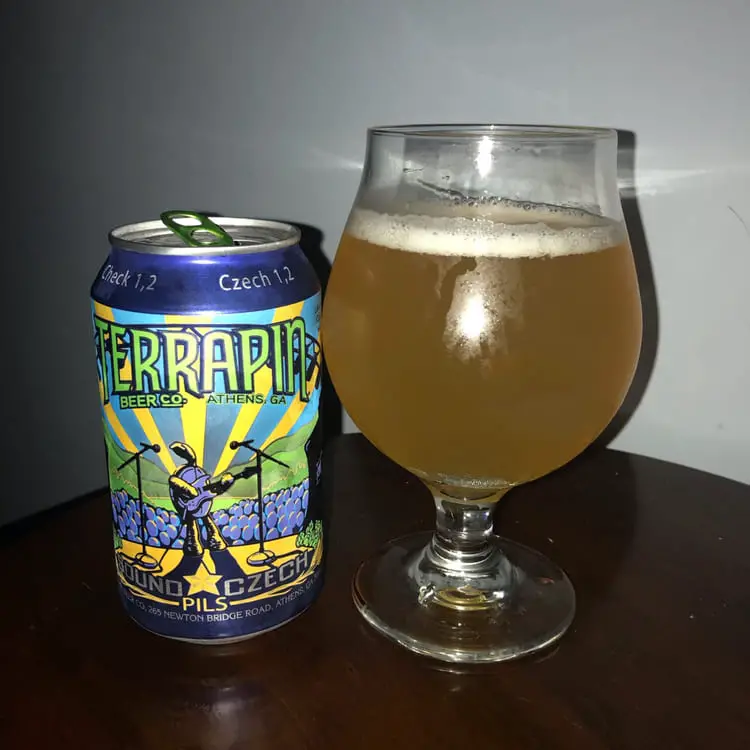 Brewery : Terrapin Beer Company
This Czech-style pilsner from Terrapin is bright and vibrant.
It's got a very nice lemon flavor that plays really well with a certainly unique piney and "dank" flavor from the hops.
The finish is very fresh, clean, and dry, just as you'd expect from a perfectly lagered beer.
10. Bloody Show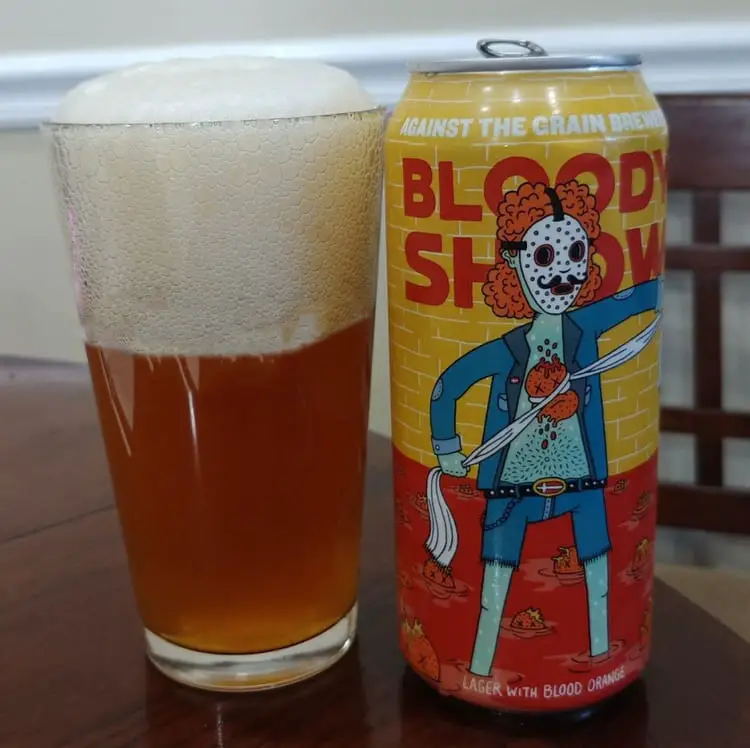 Brewery : Against the Grain
Against the Grain, an amazing brewery out of Louisville, KY, is always going to come original with everything they brew, and this collaboration with Mikkeller Brewing is no exception.
This beer is delightfully balanced with notes of citrus, bitter hops, and malty sweetness.
Blood orange takes center stage here, giving this beer a beautifully rough pour and reddish golden color, deliciously fresh citrus flavor.
Light notes of grassy pine, pepper, and bready malts add complexity and balance.
11.  The Silent World Black Lager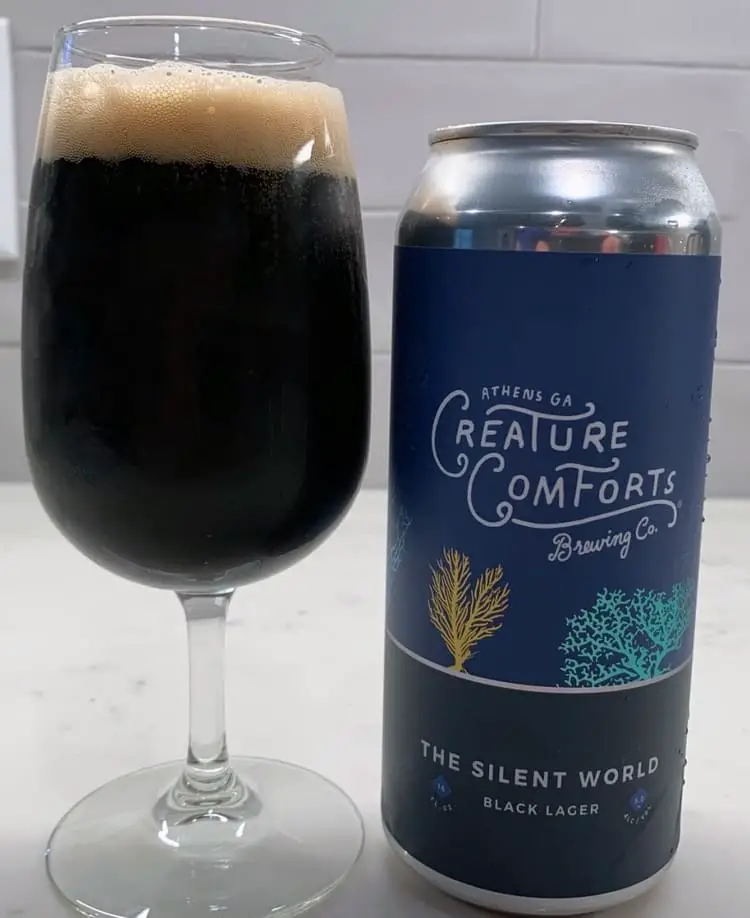 Brewery : Creature Comfort
This beer pours dark like cola, almost black, with a heavily active carbonation.
A balanced medley of flavors of chocolate, coffee, toasted malts, and a hint of sweet toffee play together nicely.
There subtle notes and aromas of grapefruit, citrus, and floral hops as well.
You will probably want to order a second glass of this beer.
12.  Firestone Lager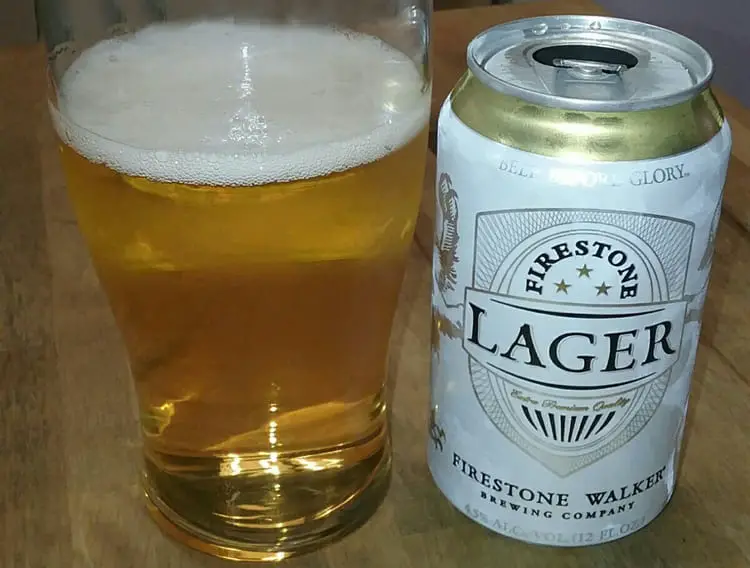 Brewery : Firestone Walker
In the style of a Munich helles lager, Firestone Lager is crisp, smooth, and easy-drinking.
A slight sweetness with a subtle undertone of hops, as well as a soft mouthfeel give this beer a very smooth character that you can easily drink a few in a sitting.
Firestone Walker sought to redefine the American lager with this and they've definitely succeeded.
With an aroma that consists of a slight earthiness from the German noble hops, and a flavor of clean malt and bread-like notes, this beer comes of very fresh and clean.
13. Highland Brewing Pilsner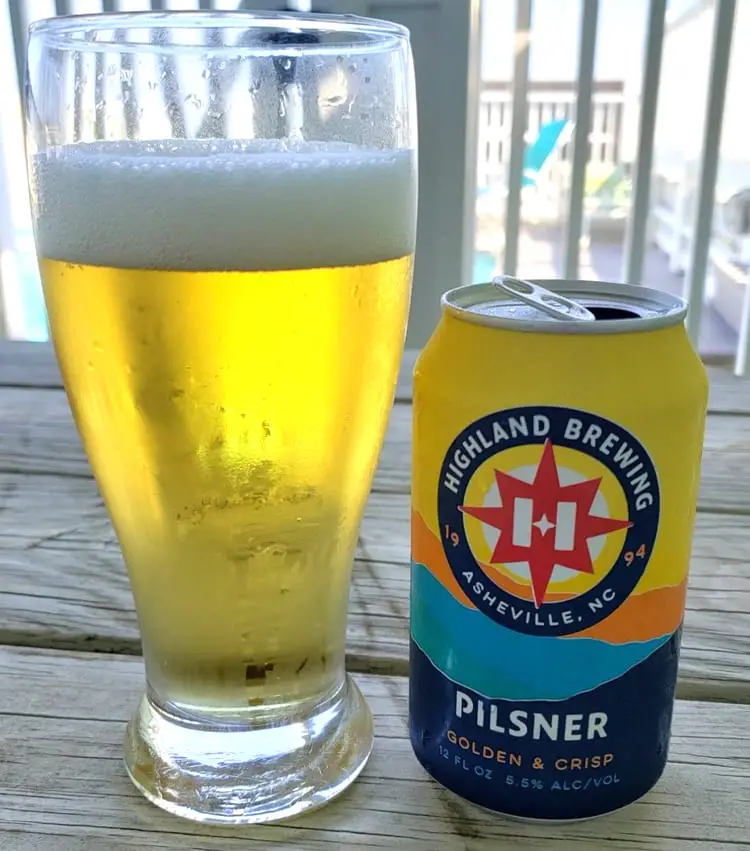 Brewery : Highland Brewing Company
This is a deliciously golden and crisp pilsner from Highland Brewing. The aromas are of lemon, orange, and orange zest as well as floral notes from the Sahpir, Perle, and Hersbrucker hops are fresh and light to the nose.
The flavors of graham cracker, pilsner sweet malt, peppery hops, and slight hoppy bitterness make this a really refreshing beer.
14. Mama's Little Yella Pils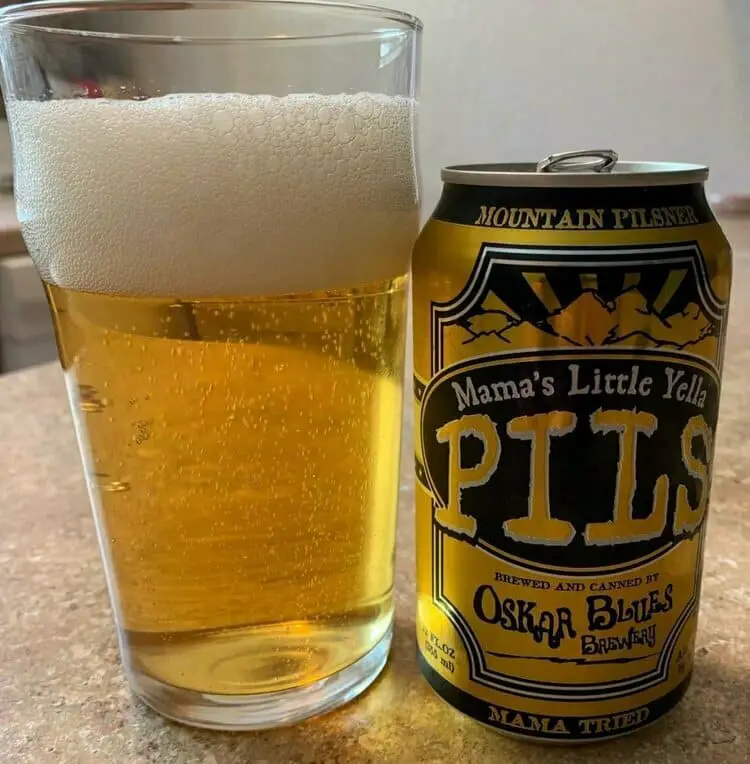 Brewery : Oskar Blues
In this Czech-stlye Pilsen from Oskar Blues, you'll get an extremely approachable lagered beer.
In true lager style, you get a smooth, crisp, and clean brew with more malt than hops.
You get just a whisper of herbal and floral notes from the German Saaz hops and a little bit of fresh, juicy hop flavor.
It finishes very light and clean, making for a very easy-drinking beer for any occasion.
15. Fresh as Helles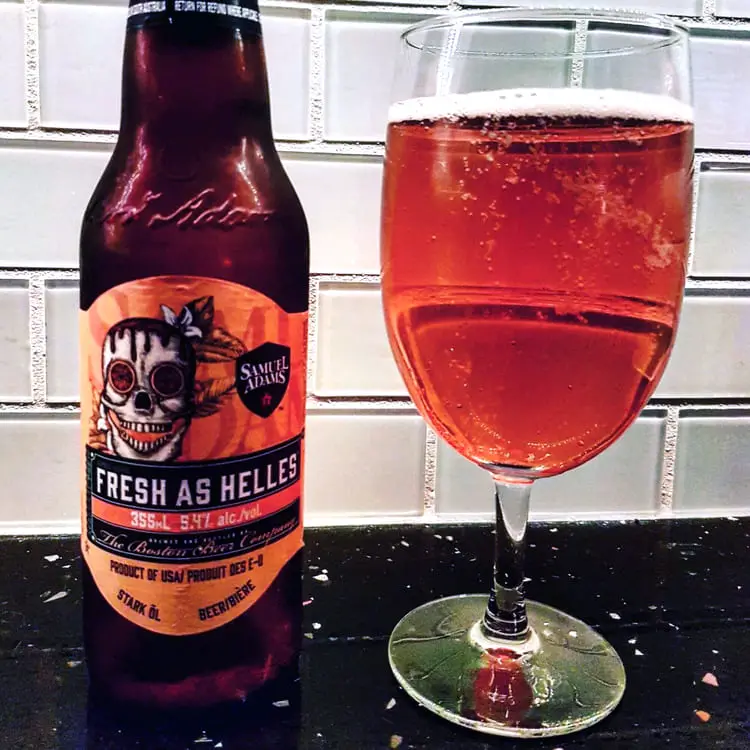 Brewery : Samuel Adams
This Sam Adams helles style lager is fresh as can be, largely as a result of the orange blossom aromas and flavors.
You'll get a delightful sweetness that balances the ever so slight hops, as well as malty cracker and bread flavors indicative of a lager.
You get big, in your face, freshness and floral tones, making this beer a true refresher.
16. Bell's Lager of the Lakes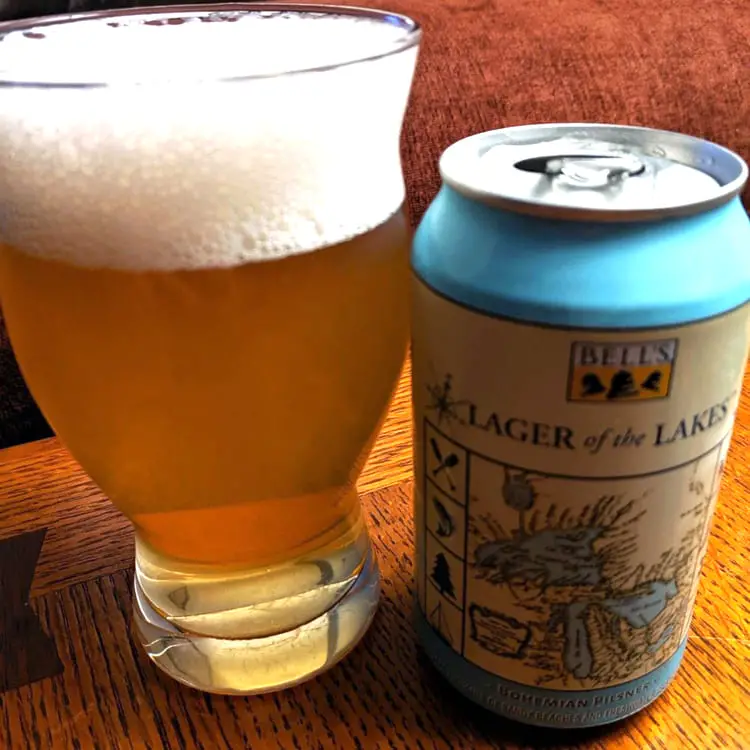 Brewery : Bell's Brewery
The sweet, corn-like and wheaty flavor profile recalls memories of the Midwest.
This beer drinks like home for me.
A delightfully bright, fruity flavor with a bit of spicy and bitter hops play well with the overall clean, smooth malty character of this beer.
It finishes very clean and crisp as any good lager should.
17. Yu Zuper Japanese Rice Lager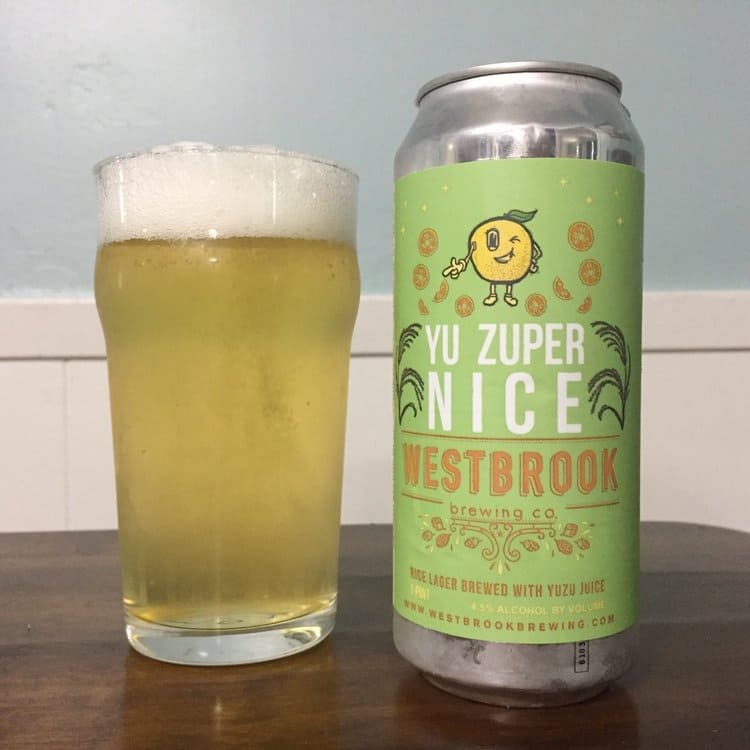 Brewery : Westbrook
Coming from the ever creative Westbrook Brewing, out of Mount Pleasant, SC, Yu Zuper Nice Japanese Rice Lager is beautifully balanced, slightly tart, refreshing beer.
This beer pours very pale, with a nice carbonation, and with a nice aroma that hints to the fruit, malt and hops packed within.
Flavors of pear, apple skins, and yuzu, as well as citrusy notes bring freshness and balance well with the bitterness and floral earthiness of the hops.
This beer finishes nicely sharp and dry.
18. Kiss My Grits Pale Lager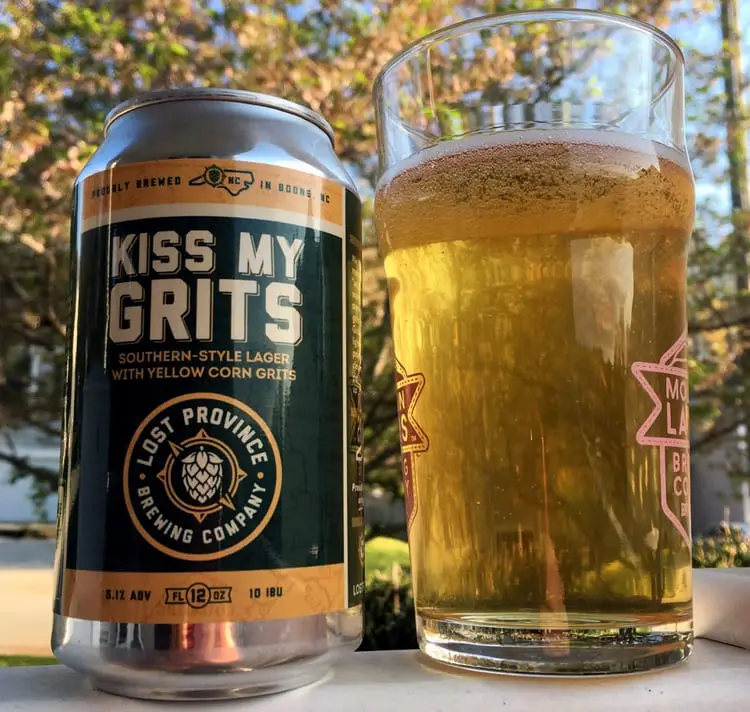 Brewery : Lost Province
A little-known brewery nestled in the mountains of Western North Carolina, Lost Province makes this list with an amazing lager in Kiss My Grits.
The grits play in with a delightful sweetness that balances on the slight pepperiness and cracker-crumb maltiness.
The beautiful pale golden color, slightly sweet aromas, and flavors of sweet corn bring me back to heartland.
This beer certainly delivers with every sip on the high expectations of such a great name.
19. 1554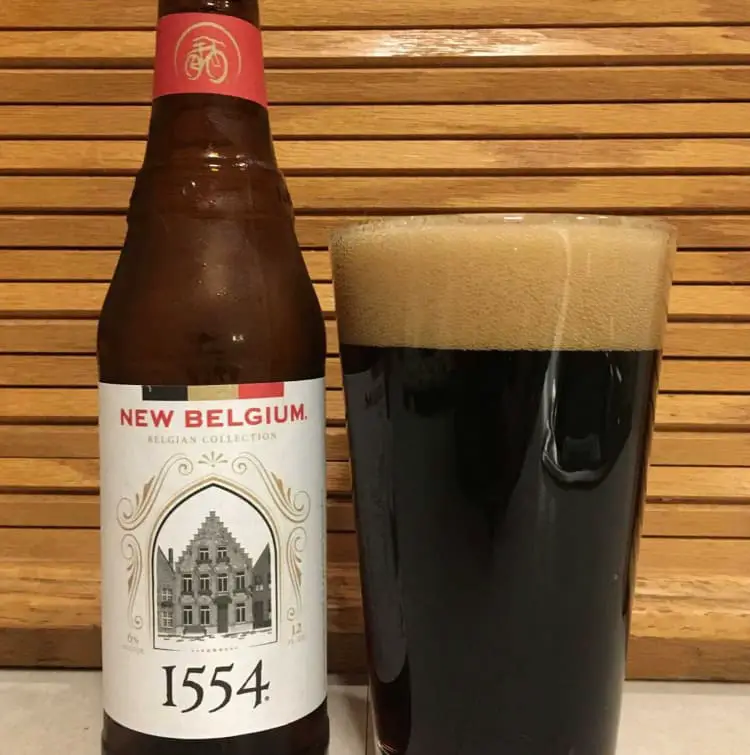 Brewery : New Belgium
1554 is a unique brew that attempts to call the drinker back to another time.
This dark lager has a slight floral and hoppy flavor, with a bready malt, and notes of coffee and toffee.
You won't drink too many beers quite like this one.
A very complex lager that is dangerously easy to drink.
20. Spaten Optimator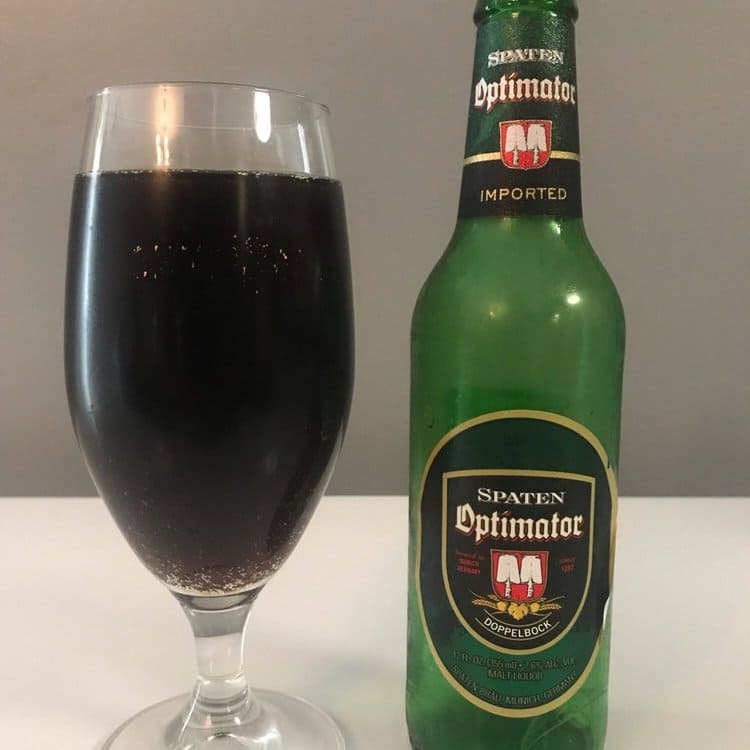 Brewery : Spaten-Franziskaner-Bräu
It's hard to beat Optimator when it comes to a tasty bottom-fermented doppel-bock.
This beer is slightly hoppy, but with more toasty malt character than bitter hops.
Optimator pours a rich, dark brown, and carries a sweet citrusy flavor with notes of toast, coffee, and caramel.
Wrap up
Lagers are a unique and often underestimated class of beer.
While most American domestic beers are lagers, there is so much more to this style of beer.
Next time you're out, dig a little deeper and explore some great lagers or pilsners and appreciate their complexities.