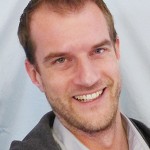 Lifelong beer habitue and homebrew artisan
The New England IPA style is better known for its intense ripe fruit aromas coming from selected New World hops, a perceived but mild bitterness, a smooth mouthfeel and a typical hazy look.
The juiciest style of IPA, one that took the realm of beer by storm, NEIPAs are just easy to love, and quality is amazing across the board. Having said that, we all have our favorites.
These are best NEIPA / Hazy IPA in the world this year.
---
Did you know? You can also brew your own NEIPA with a kit.
---
Hawkbill IPA, Burial Beer Co., USA
6.6% ABV 55 IBU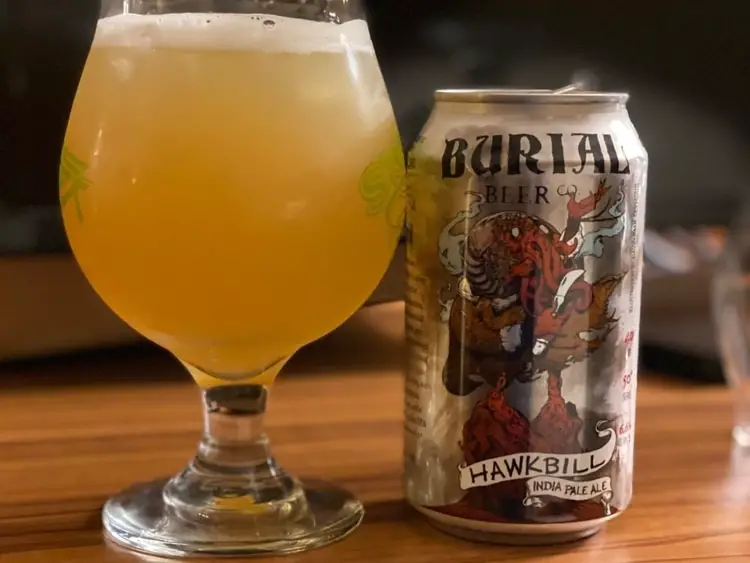 Asheville, North Carolina, is home to this artsy brewing company, a family operation with a grim sense of humor.
Working eighteen hours a day to give life to this project paid off, and now they're an essential part of the community.
Hawkbill exotically combines grains and hops brought together by a double dry-hopping process that just adds the most thrilling aromas of papaya and ripe guavas to your nose.
Some hops giving this silken IPA its personality include El Dorado, Mosaic, Galaxy and Simcoe. Based on Pilsner malts with complementing oats and rye, this devilish ambassador for the vast New England IPA category is impossible to ignore.
Rock Paper Scissors, Rock Leopard Brewing Co., England
6.5% ABV N/A IBU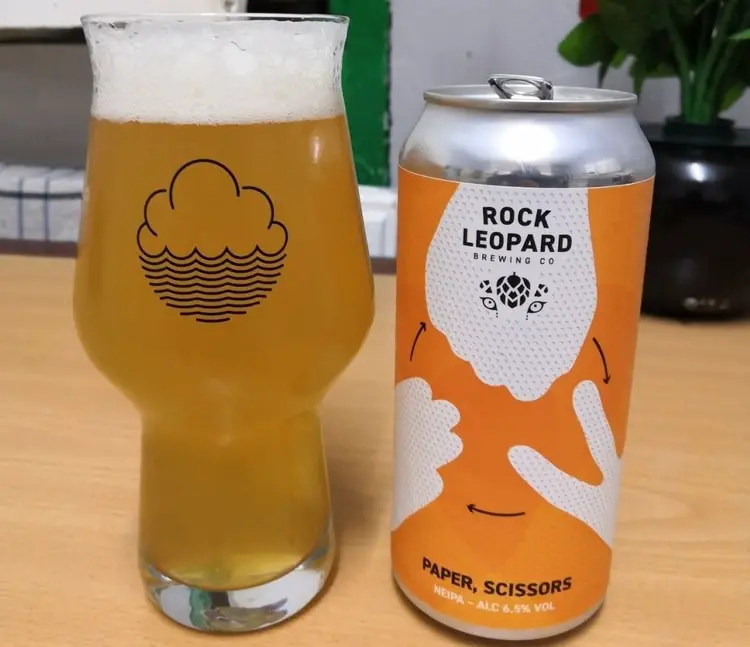 If you wondered what would happen if the British took inspiration in the New England style, here's your answer.
Rock Leopard is an itinerant brewery in London that crafts fantastic beer as special guests at other local breweries.
Rock Leopard is free to explore a wide variety of wild styles "inspired by their love of the couchant noble cat and music."
The talented team produces modern takes on classic beer styles, but they're also all about innovation.
Their Rock, Paper Scissors NEIPA offers citrus aromas, passionfruit and a lovely earthiness proper of the Mosaic, Citra and Galaxy hops.
Based on Malted barley with just a kiss of flaked wheat, this one more than a superb, smooth mouthfeel.
Run To Daylight, Hop Butcher For The World, USA
10.5% ABV N/A IBU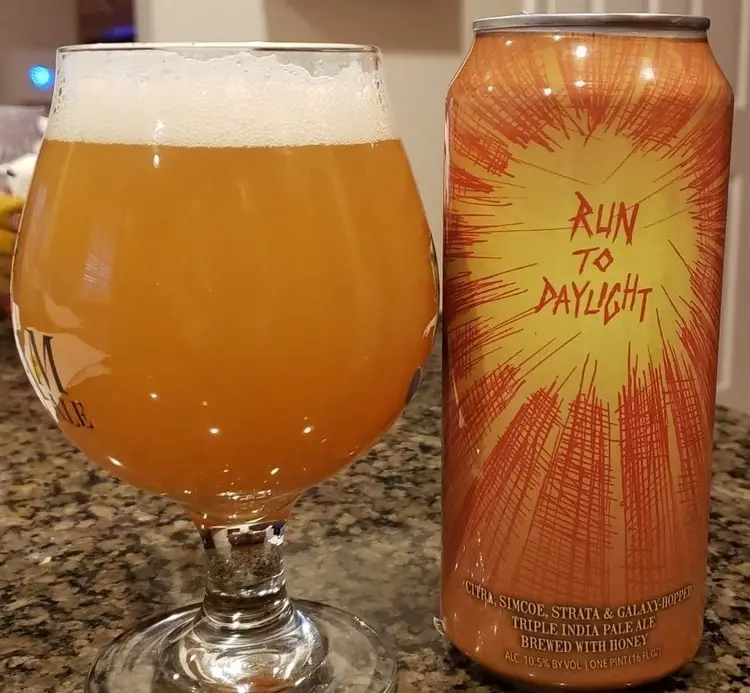 Chicago's own Hop Butcher is all about using lesser-known hops.
The artistic nature of every can is worth mentioning, too; we're talking collector's items here.
Double and triple IPAs are the specialty here, but they put together a few NEIPAs as well.
The Run to Daylight is basically a Hazy Triple India Pale Ale aromatized with Citra, Simcoe, Strata and Galaxy hops.
A tropical fruit basket hits the nose while a silken palate of nuanced flavors flows swiftly to leave a long-lasting aftertaste.
A very high-quality brew, incredibly balanced despite the 10+ ABV.
Taste the Ceiling, Green Cheek Beer Company, USA
7.2% ABV N/A IBU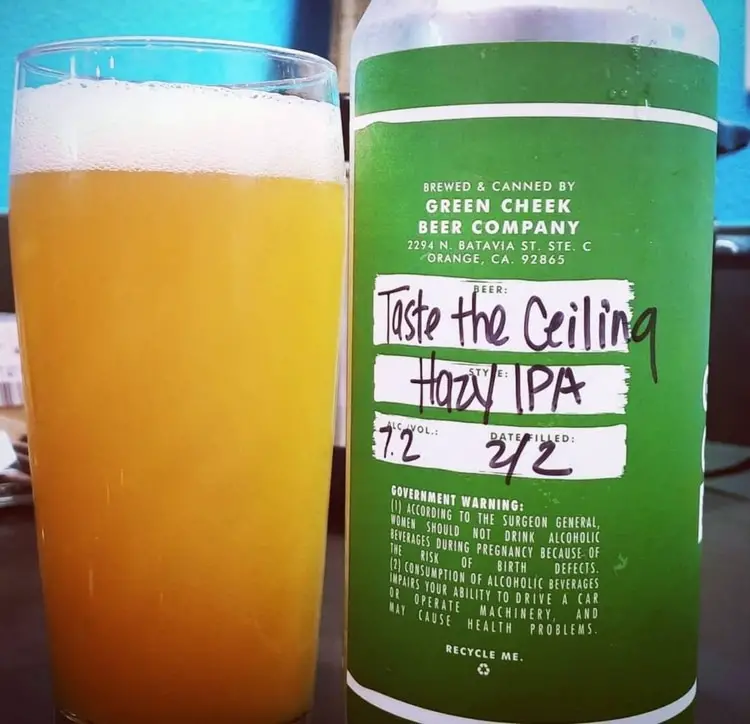 Sunny California is well known for a myriad of successful breweries, and Green Cheek Beer Company is no exception.
Quality here is impressive, and that's even more impressive considering this is a two-man operation.
"Drink while smiling" is the motto here, and you certainly smile when enjoying the Taste, the Ceiling Hazy IPA, brought to life by dry-hopped Citra and Mosaic.
Wheat and Pilsner malts come together for a coating mouthfeel brimming with lemon curd aromas with fluttering hints of pineapple and coconut.
Cheers! Mountain Culture Beer Co., Australia
10% ABV N/A IBU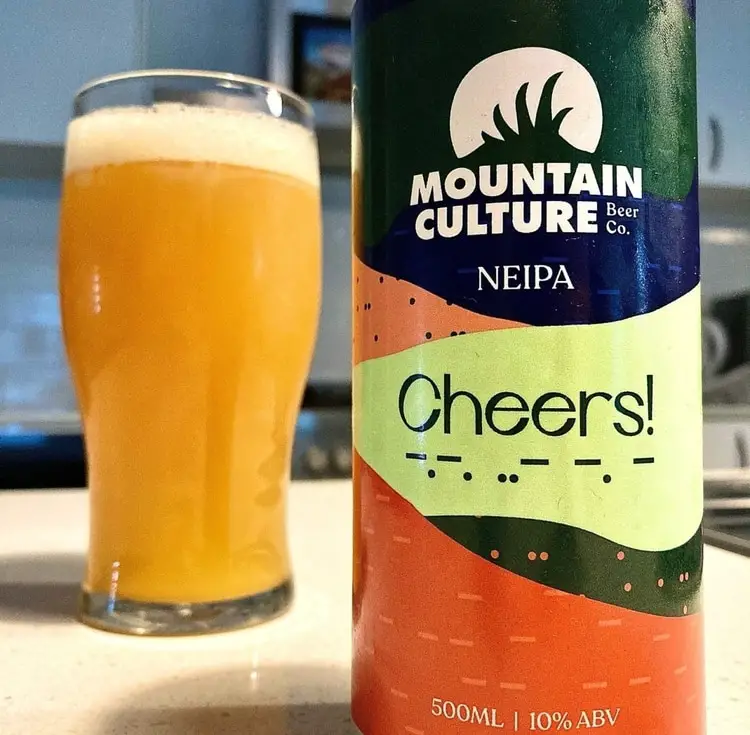 The folks down in Australia are no strangers to fine beer.
The craft scene here is as dynamic as the hottest spots in the US.
Built inside a 1912 building, Mountain Culture is a brewpub offering a complete dining experience.
As they say, "It's all about the beer, except when it's about the food."
Cheers! Is a bold and loud hazy NEIPA with overwhelming fruit aromas reminiscent of the warm Australian coast.
You can't even feel the alcohol, so be careful with this one!
Hazy IPA, Great Divide Brewing Company, USA
6.2% 40 IBU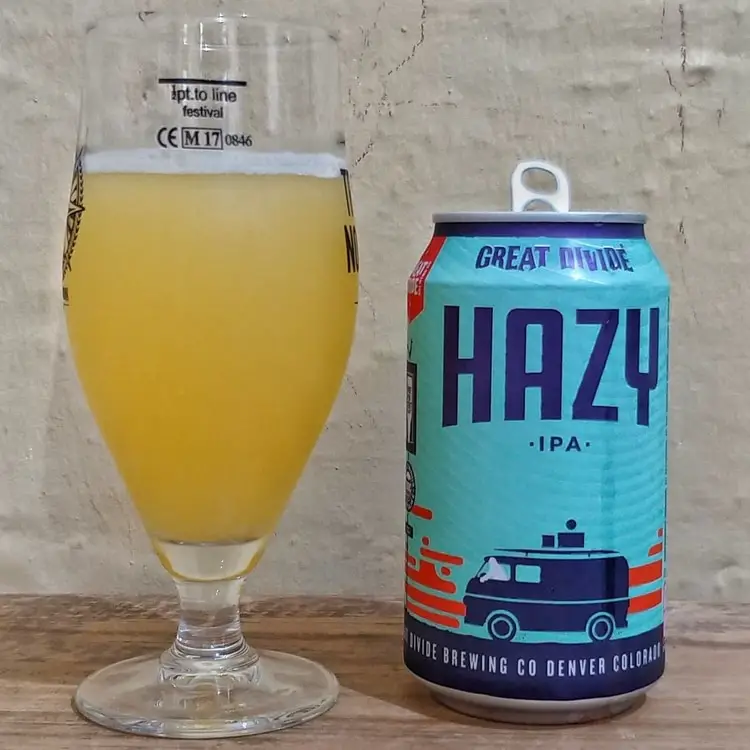 One of the first breweries in Denver, the Great Divide Brewing Company, has been around since 1994, and it's one of the most respected craft breweries in the country.
Adequately called Hazy IPA, this cloudy beer offers citrus aromas mingling with papaya and mango flavors in the mid-palate.
They use six pounds of hops per barrel, so you know you'll be rewarded with serious bitterness balancing the beer's laid back, fruit-forward personality.
With mild alcoholic content, you can enjoy a couple of Hazy IPAs in a single session with ease.
Congress Street, Trillium Brewing Company, USA
7.2% ABV N/A IBU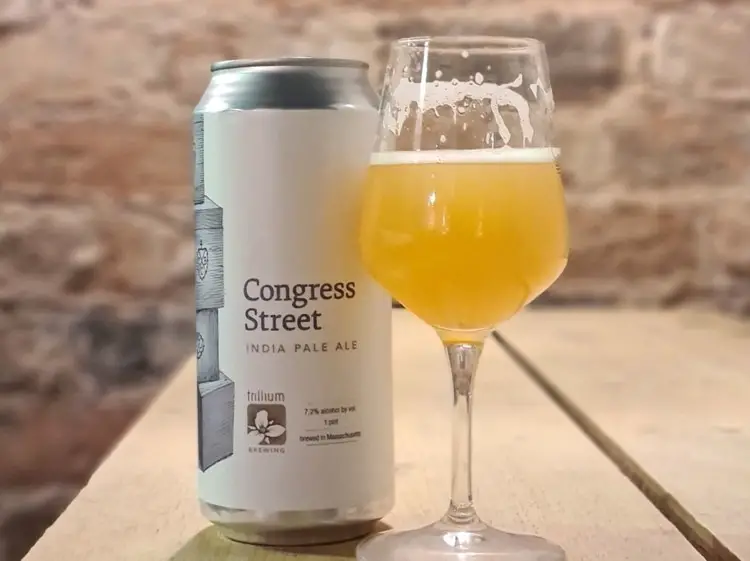 With three facilities scattered around Massachusetts (Canton, Fort Point and Fenway), the guys behind Trillium have serious expertise.
Founded in 2013, the brewery provides a complete New England Farmhouse-inspired experience.
For a New England beer style, it's hard to beat an authentic New England brewery.
Congress Street is a lovely brew based on 2-row barley and white wheat.
Galaxy and Columbus hops offer fruity, resinous aromas across a creamy mouthfeel.
The Double Dry Hopped Congress Street, an amped-up version, is astounding too.
You can really taste the durian, unripe pineapples and guavas permeating the hazy, milky palate.
Hazy Lycan, Fauna, Mexico
7% ABV 40-60 IBU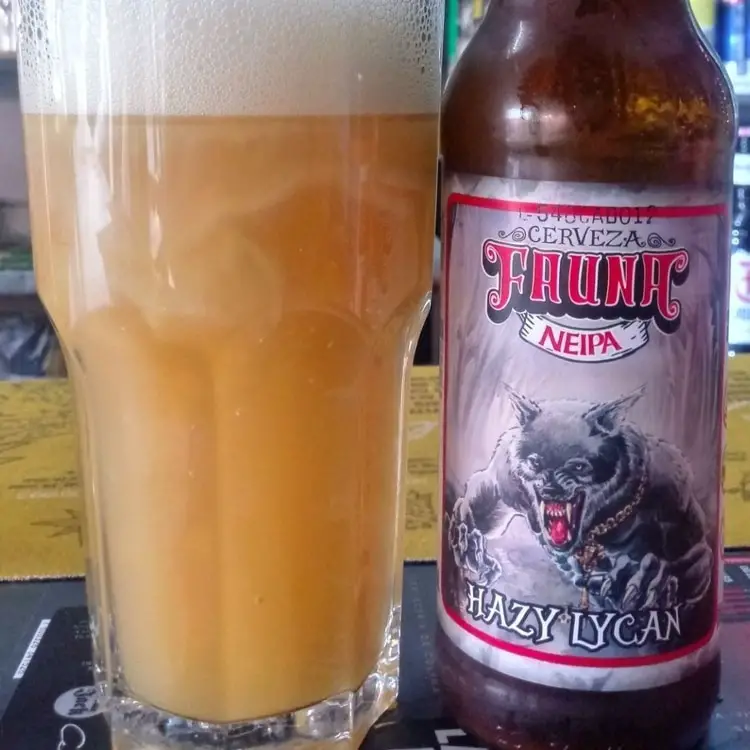 Mexico's craft beef revolution is growing exponentially, and breweries like Fauna, in Baja, are leading the pack.
The Hazy Lycan is an accomplished read of the tropical New England style showing aromas reminiscent of peaches, passionfruit and lychee — characteristic of New Zealand and American hops.
Silky and slightly tangy, Lycan is more than a wheaty mouthfeel; this is a fruit basket and an authentic session beer with moderate alcoholic warmth.
A fantastic exemplar for the style and a lively Mexican beer that shows the country is more than thirst-quenching lagers.
Over Ripe IPA, Great Notion Brewing, USA
7% N/A IBU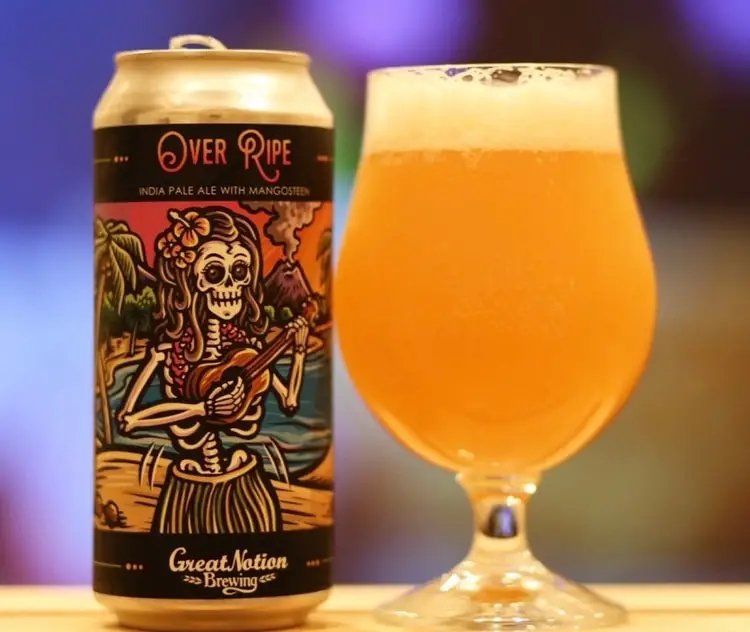 Great Notion, in Portland, Oregon, is a creative project looking to feature local ingredients to craft gastronomic-friendly Hazy IPAs, Sours and Stouts.
The innovative team is more than a brewpub; they've successfully launched a mobile app in which they gamify the experience of sourcing their most recent concoctions.
The Over Ripe IPA, a hazy, fruit-forward beer, is decadently creamy and incredibly aromatic. Papaya, mango, guava and pineapple aromas, along with hints of pine resin, are the picture-perfect interpretation of the New England style.
Squid Supremacy, Mornington Peninsula Brewery, Australia
8% ABV N/A IBU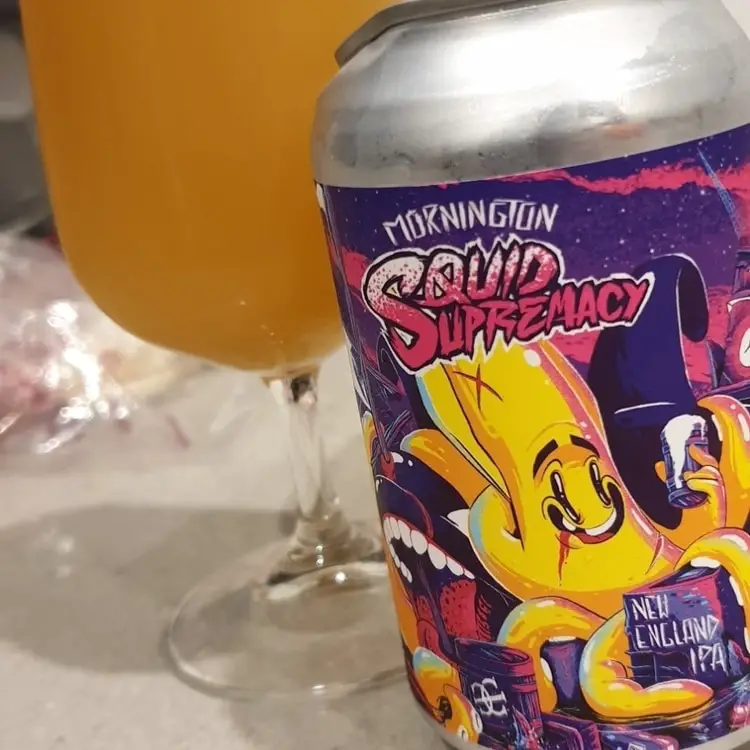 The cool breezes coming from the Antarctic Ocean bathe the Mornington Peninsula and the brewery carrying the same name.
Classy and polished, Mornington's beers are high-end and coveted at their tasting room and pub — the Tar Bar.
Squid Supremacy is indeed a supreme interpretation of the fruity Hazy IPAs. Exotic pineapple, peach and mango aromas come from the LupuLN2, concentrated lupulin extracted from Citra hops, adding double the aromatics and bitterness to any brew.
Tradition meets innovation in this colorful Australian beer that's turning heads worldwide.
Nectar of Happiness 17, Rodinný Pivovar Zichovec, Czech Republic
7% ABV 60 IBU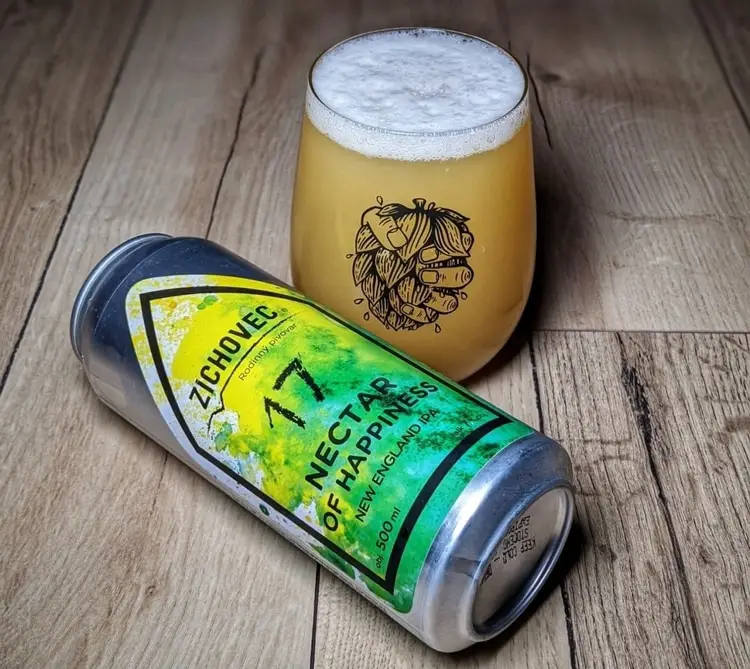 For beer, the Czech Republic is legendary. The first light-colored beer in Europe, the Pilsner, was developed here centuries ago.
Brewing traditions are strong, but there's room for innovation.
Medium bitterness and intense fruit-forward aromas characterize the trendy Nectar of Happiness 17.
Declared the country's best beer in 2019, the wheaty palate is creamy and luscious.
Still, you can feel an Old World's mineral personality from the Czech Republic's fantastic brewing water.
DDH Juicy Bits, WeldWerks Brewing Co., USA
6.7% ABV 59 IBU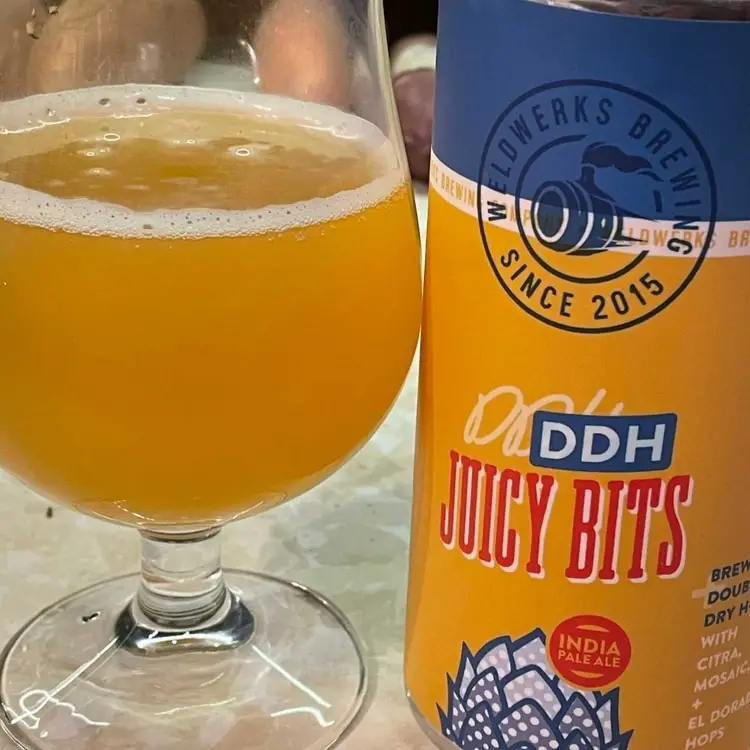 WeldWerks is an acclaimed winery at the heart of Colorado. Opened in 2015, they soon made a name for themselves for the quality of their brews.
Their philosophy is all about dialing-in their processes to produce better beers every batch.
Their flagship Hazy IPA is double dry-hopped with Citra, Mosaic and El Dorado Hops for a clean profile of layered fruit, hints of earthiness and a citrus-infused, smooth palate.
Very gentle, with only 6.7% AVB. This is a superb summer brew you can enjoy the entire evening.
Noble Haze, Noble Ale Works, USA
7.8% ABV N/A IBU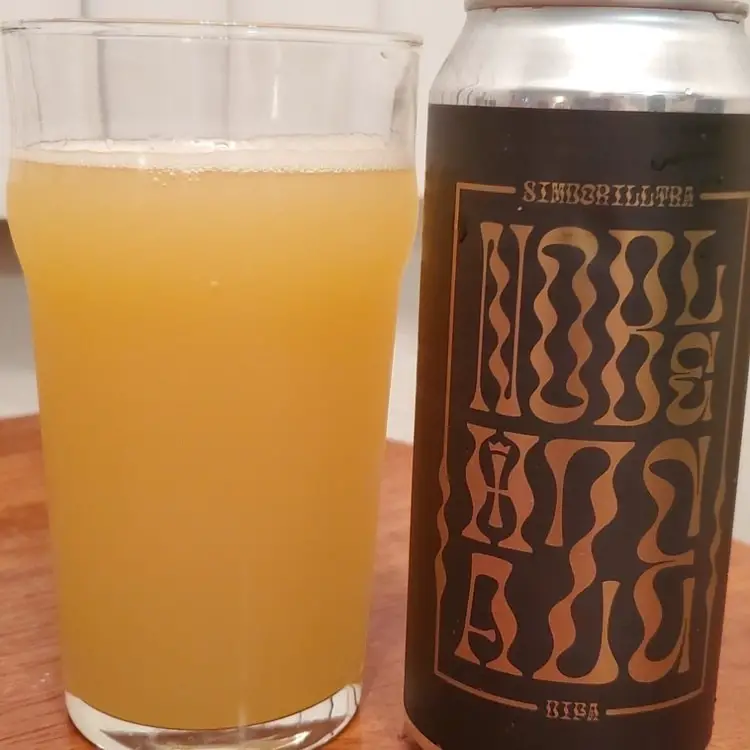 If you're around Anaheim, California, come check Noble Ale Works.
They've been brewing astounding beer since 2011, and their 'noble' beers are some of the most popular in the area.
Their tasting room, with twenty draft beer faucets, is heaven for beer lovers, but what you want to try first is their Noble Haze.
Citra, Simcoe, El Dorado, Amarillo and Ekuanot hops add citrus and pine aromas to this expressive, hazy brew along a milky, almost honeyed palate that has a hard-to-describe finesse.
Expect a nice balancing bitterness, too.
Neko Nihiki, Ise Kadoya Brewery, Japan
8% ABV, 35 IBU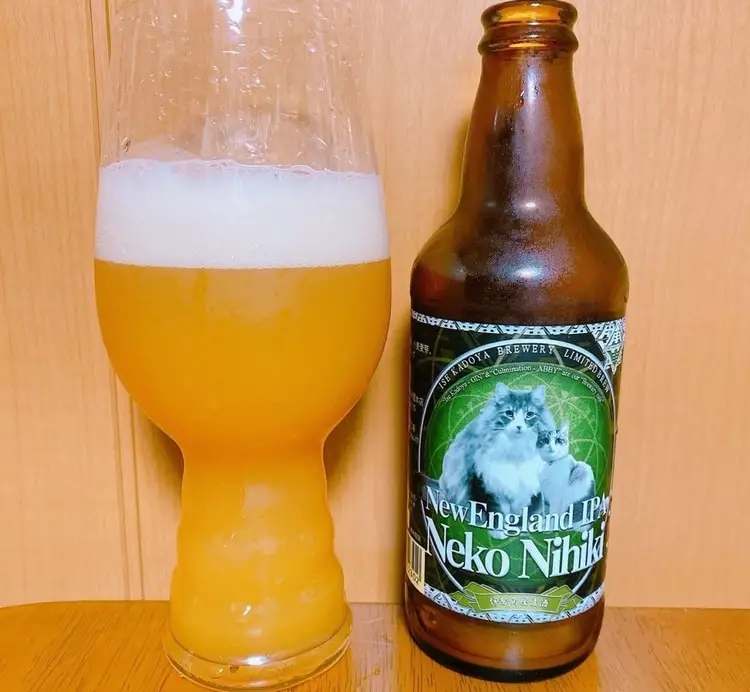 Another international appearance, Japan's Ise Kadoya Brewery.
An interesting project that brought craft brewing to the country's mainstream.
This well-positioned brewery is family-owned and has been on the market for several generations.
Amongst its vast repertoire, they offer their own hazy IPA, the Neko Nihiki.
A collaboration with Culmination Brewing in Portland, this cloudy beer is almost a fruit milkshake.
It's brimming with mango and pineapple with underlying orange peel scents.
Nicely balanced with an addictive bitterness, this is an exciting rendition of the American beer style.
Trident, TrimTab Brewing Co., USA
7% ABV 50 IBU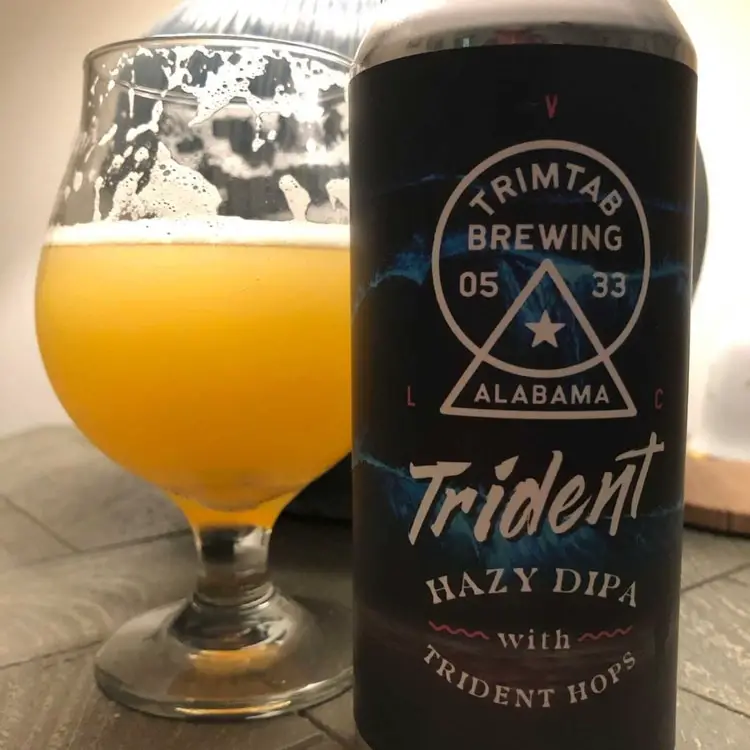 Last but not least, straight from Birmingham (Alabama), we're featuring TrimTab Brewing Co's Trident, a Double Dry-Hopped Hazy IPA flavored with the exciting Hopsteiner's Trident hop.
This American hop is the new kid on the block, and it's perfect for NEIPAs.
Citrusy and fruity, and with a balanced bitterness, it's impressive to see what TrimTab can put together with a single hop variety.
Expect passionfruit, pine resin and citrus peels over a creamy palate of immense depth.
TrimTab is, without a doubt, a pioneer brewery that will undoubtedly inspire others not only in America but also around the planet.