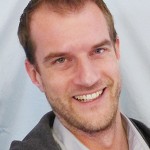 Lifelong beer habitue and homebrew artisan
Beer styles are wide and varied, even more so with the upcoming wave of craft breweries stepping out of the box to offer some extraordinary concoctions that've been challenging the status quo.
It's hard not to love beer, mainly because its versatility; there's undoubtedly one to satisfy your palate. Yet not everyone likes beer's bitterness or robust maltiness; some people just love a sweet beer.
Yes, sweet beers are a thing, and they're delicious.
Some are lusciously sweet, while others are just sweet enough to bring a smile to your face.
Here are the best sweet beers in the world this year.
Blue Moon, Mango Wheat, USA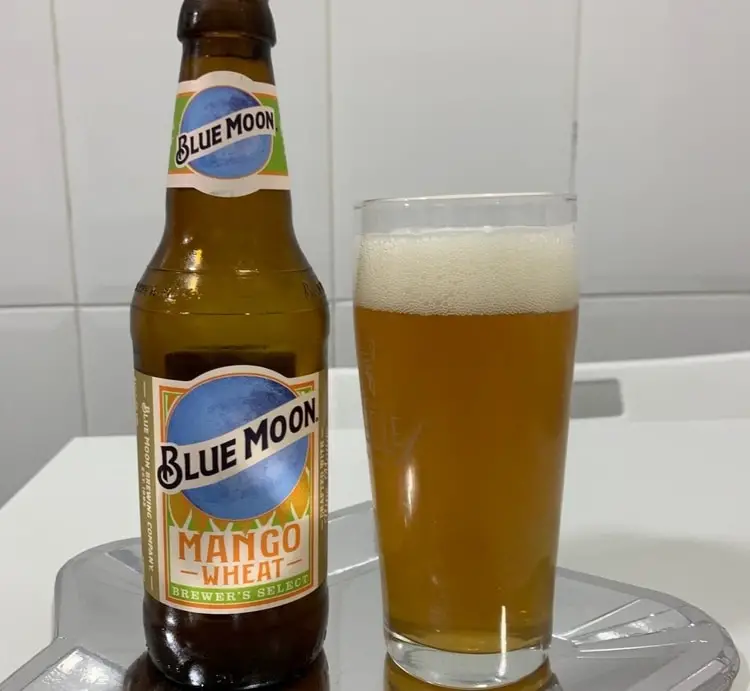 Let's start with a beer with a subtle and charming sweetness. A beautiful wheat beer infused with ripe mango aromas that add a mild sweetness to the already creamy and pleasing palate.
Widely available, with a 5.4% ABV and a persistent, mild bitterness, this pleasant beer rewards your palate with tropical fruit flavors and a hint of honey.
The Colorado Brewery champions Belgian-style beers; an underlying sweetness is the house signature.
What a tasty beer!
Samuel Smith's, Organic Chocolate Stout, UK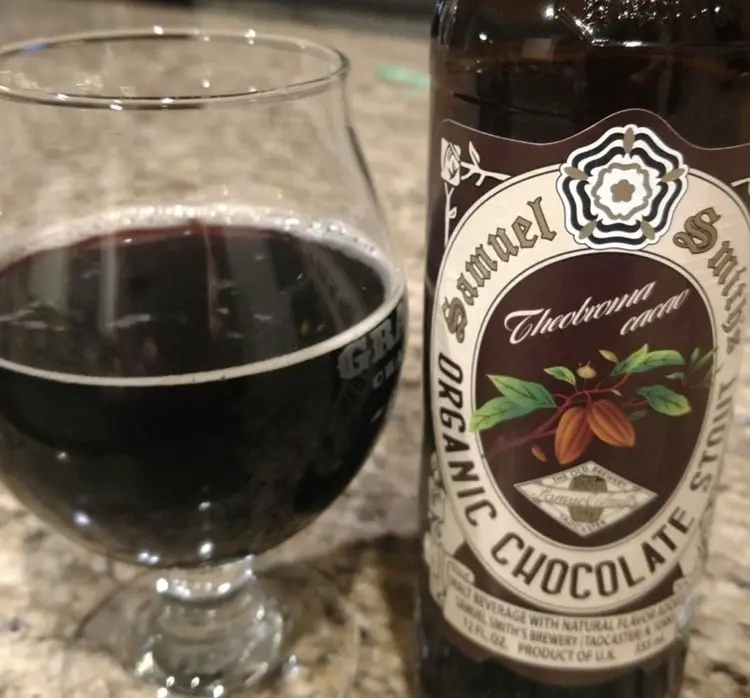 If you like chocolate, then this is the stout beer for you. This is not only a sweet brew, but also vegan-certified.
Organic chocolate malt and cocoa powder gives this full-bodied brew a decadent personality, super smooth on the palate and layered with enticing aromas.
With 5% ABV and sweetened with cane sugar, this beer is a Devil's Food Cake in liquid form.
Samuel Smith is Yorkshire's oldest brewery, founded in 1758, and they've been using their own signature yeast since the 1800s.
There's lots of tradition and history behind each bottle.
Lindeman's, Kriek (Cherry) Lambic, Belgium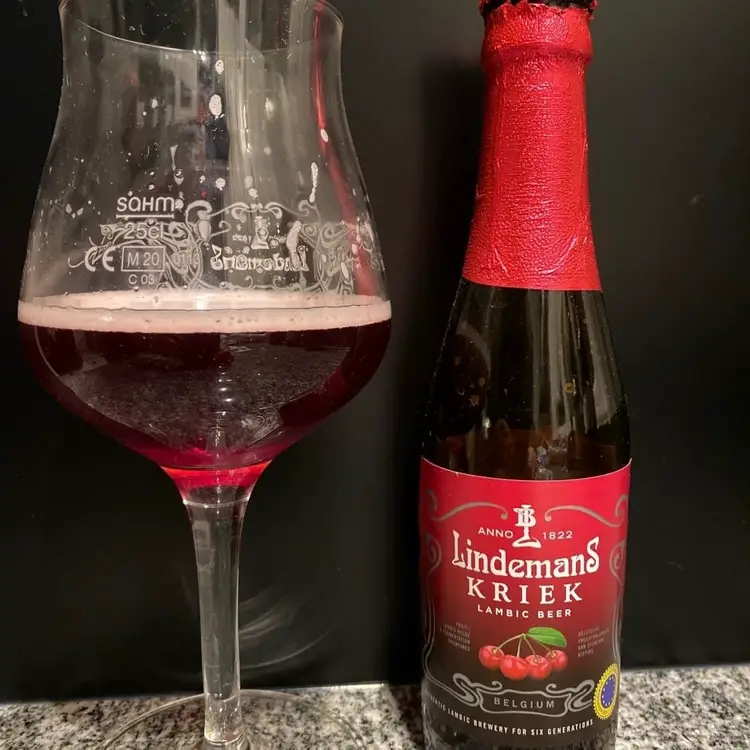 Now, this one is what we call a sweet beer.
Tart, crisp and with the loveliest cherry flavors, this beer falls in the category of Fruit Lambics, and with a 4% ABV, its red color and pink head, it's just easy to love.
Despite the addition of cherries and cherry juice during the maturation process, this fizzy beer is not cloying; it's nicely balanced with a mouth-puckering acidity.
The folks at Lindeman's are masters when it comes to Belgian beer styles, and they dominate spontaneous fermentation.
You can learn a lot from a sip of their beers.
 Schöfferhofer, Hefeweizen Grapefruit, USA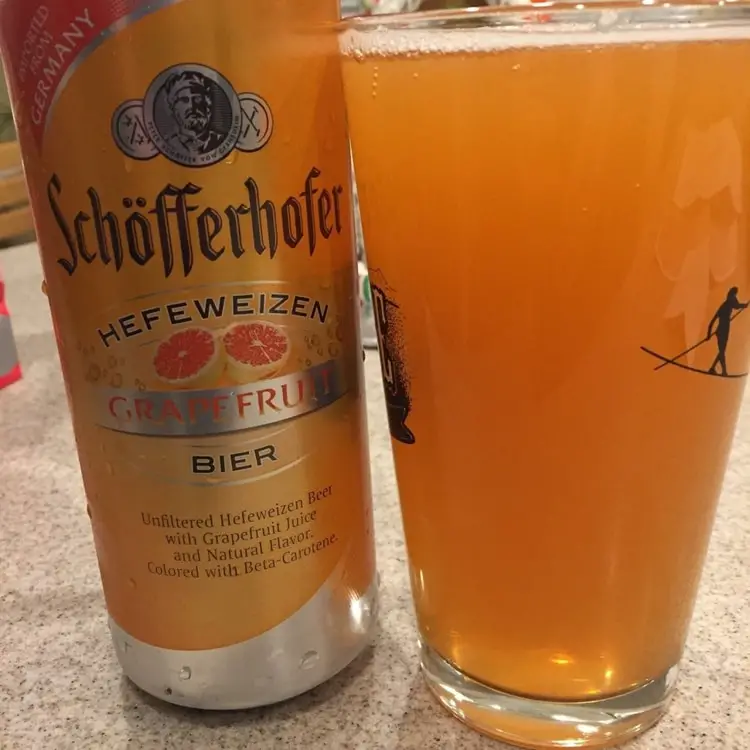 If citrus flavors are your cup of tea, then the Schöfferhofer Hefeweizen Grapefruit will blow your mind. German wheat beers reinvented.
That's what this exciting brewery is all about.
The brewery's Grapefruit beer is a naturally carbonated 50/50 combination of Hefeweizen and grapefruit juice.
To say this beer is refreshing would be an understatement, it's crisp, zesty and beautifully sweet.
If you're not into grapefruit and it's mild bitterness, you might want to try Schöfferhofer's pomegranate beer.
It's produced in the same way but using pomegranate juice, and it's equally tasty.
Kronenbourg 1664 Blanc, France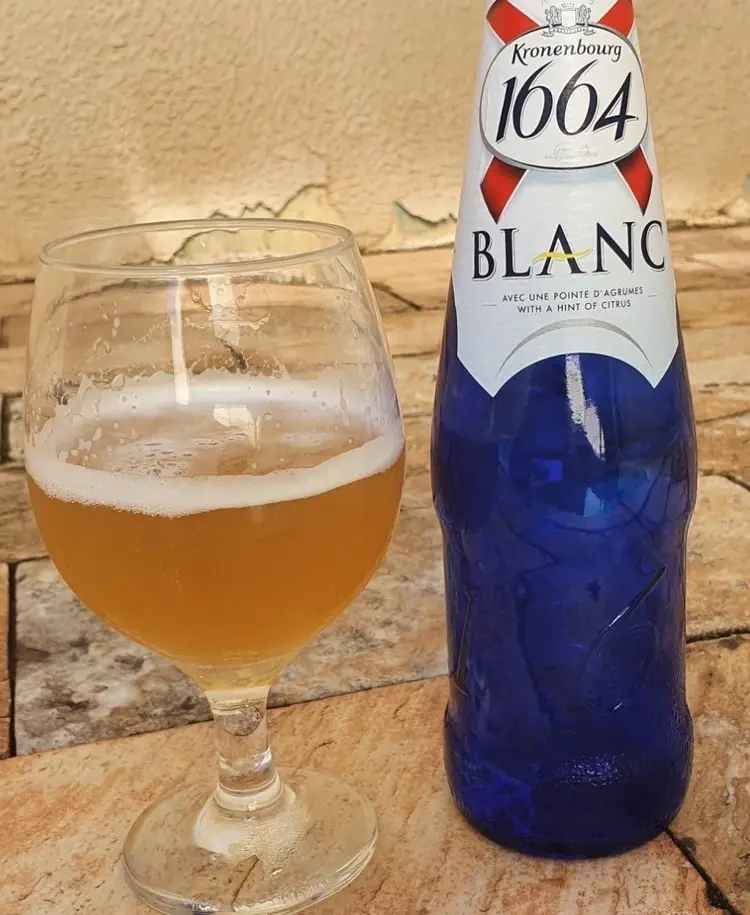 After a fruit bomb, let's get back to a mildly sweet but equally enjoyable beer.
The Kronenbourg 1664 Blanc is an elegant wheat beer with a twist of citrus that brings balanced sweetness to the mix.
Slightly hazy, the brewery says they've infused the beer with a splash of 'French joie de vivre'.
This is not a dessert beer, but a well-crafted, balanced beer with 1.7 grams of sugar for a cold one everyone can enjoy.
If you think the classic 1664 Blanc is good, try their recent version infused with red berries, the 1664 Blanc Fruits Rouges.
Genesee's, Honey Brown Lager, USA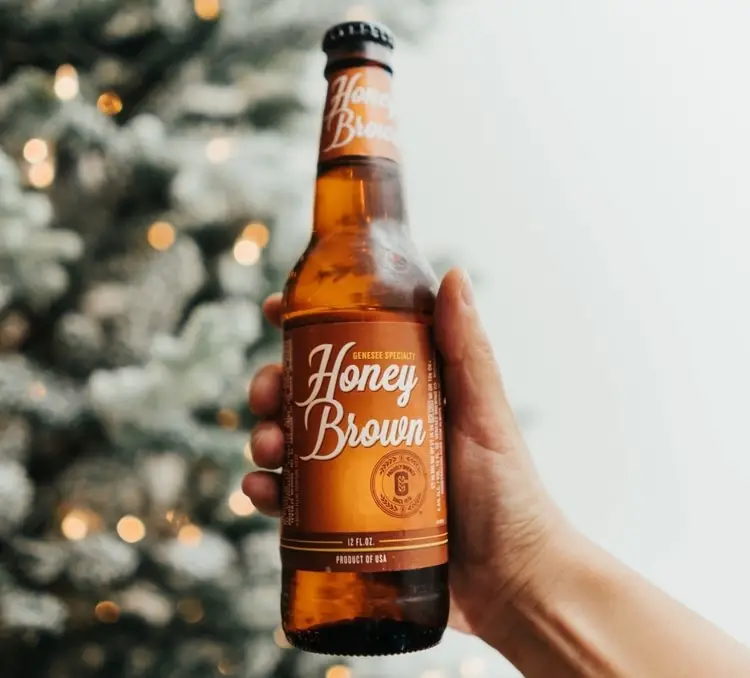 Honey's sweetness is lovely, primarily when the syrupy golden liquid is used to sweeten a Red Ale. That's what the Dundee Original Honey Brown is all about.
The Genesee Brewing Company was founded in 1878 in New York, and one of their iconic beers is this 4.5% ABV, honey-infused beer. Bready and malty, this one still tastes very much like beer, but the sweet palate takes it to another level.
First released in the 90s and recently rebranded, this is a World Beer Cup award winner, so don't overlook it.
Sierra Nevada, Hazy Little Thing, USA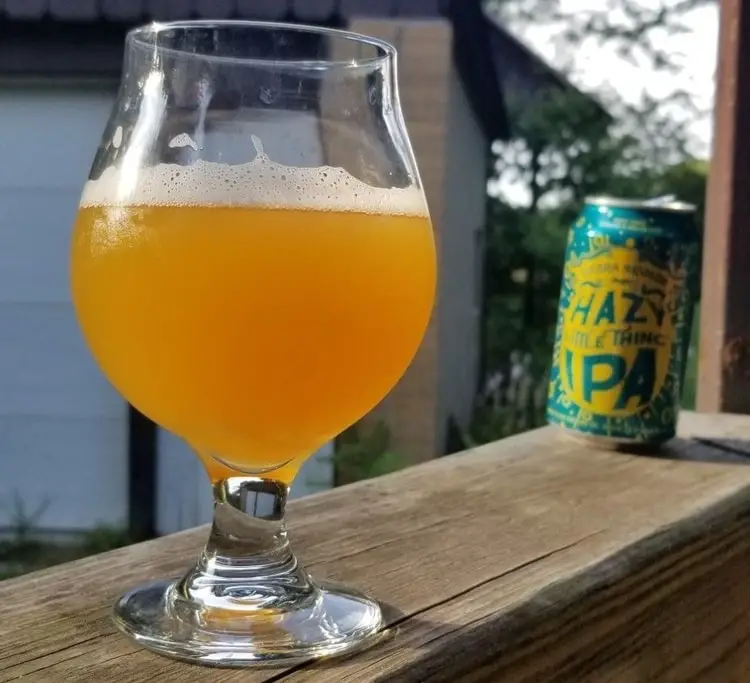 Hazy IPAs, also called New England IPAs, are hazy little things with the juiciest flavor profile.
Real treats for seasoned pros and new beer drinkers alike.
If you like sweet beers, you can't go wrong with the style.
Many delicious beers represent this style, but the Sierra Nevada Hazy Little Thing is particularly attractive.
The 6.7% ABV mimosa-like beer is made with Munich, Oats and Wheat and gets layered aromatics from the famous Citra hop.
Tropical and piney, and lusciously smooth on the palate, you'll undoubtedly enjoy this sweet, thirst-quenching NEIPA.
DuClaw, For Pete's Sake, USA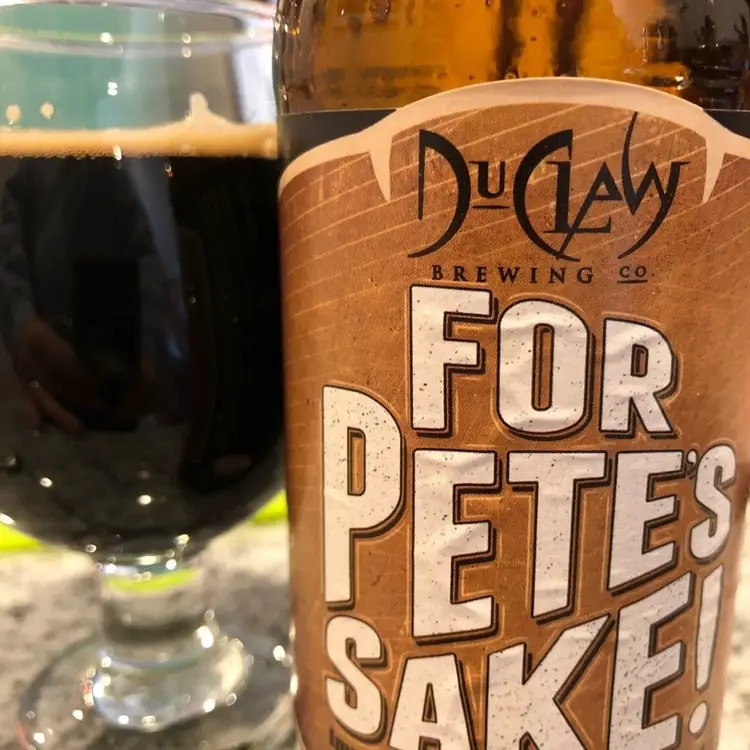 If what you're craving is a peanut butter cup-flavored beer, then look no further. DuClaw's Imperial Chocolate Peanut Butter Porter called For Pete's Sake! Is just what you want.
A 9% ABV peanut butter porter based on chocolate and black malt, a fistful of oats, and flavored with Nugget and Galena hops.
Despite the sweet bouquet, the palate is a bit dryer than you would expect, even so, this is a sweet reminder that beer doesn't always taste like beer.
Peanut butter and chocolate lovers rejoice!
Funky Buddha, French Toast, USA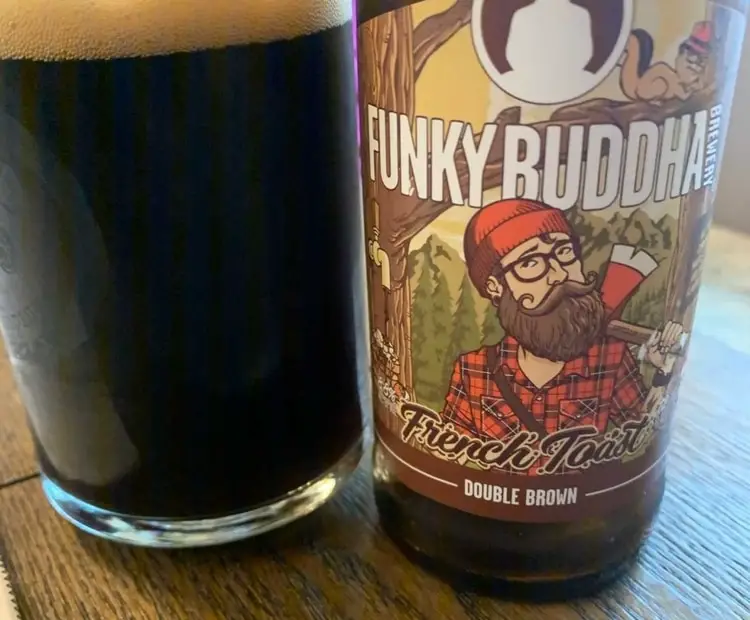 French toast, cinnamon and vanilla, that's what this beer by Funky Buddha is all about. The sweet palate reminiscent of maple syrup and vanilla custard is hard to beat, taking this Double Brown Ale into its own category.
If something characterizes Florida's Funky Buddha Brewery is creativity, and you know what? It works.
The beers are stunning.
The French Toast, an 8.8% ABV Brown Ale, is loaded with maple syrup and cinnamon, but underlying aromas of biscuit, espresso and hazelnuts are present too.
Why eat breakfast when you can drink it?
Carton, Primoodonna, USA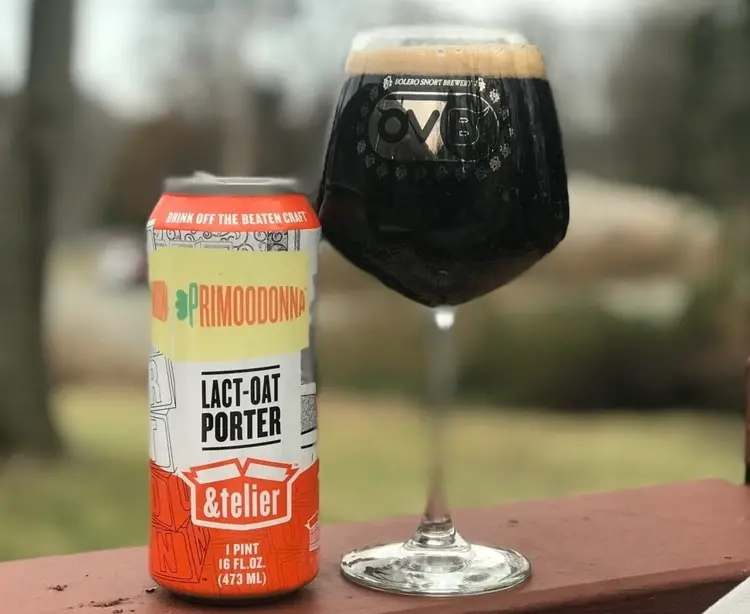 What happens when you add raisins, molasses, cinnamon, nutmeg, clove and vanilla bean into a 7% ABV Lact-Oat Porter? You end up with the extraordinary Primoodonna by Carton Brewing in New Jersey.
According to the brewers, this is a carrot cake-inspired beer, with real carrot sugar added to a milk porter mash with added walnut flour and malted oats. The folks at Carton Brewing are cool like that, they just go for it, and this time, their creativity paid off.
Whether you're looking for a sweet beer, or just an extraordinary effort using lesser-known ingredients, the Primoodonna will swoon you off your feet.