For those who still don't know yet, IPA stands for India Pale Ale. IPAs have been around for almost 200 years and are arguably one of the most popular beers of the last 10 to 15 years.
The IPA skyrocketed to popularity in the year 2011 and since then has been growing each year.
Below, the stats of people searching for IPAs on Google :

People are interested in a more hoppy beer and a beer with taste these days.
With the new craft beer movement as well as the homebrewing movement, more people are interested in creating the complex and hoppy flavors of IPA in their own home (my guide to help you find a kit to make your own IPA) as well as trying out different types of IPA.
While more and more breweries are producing IPAs, the variety and differences between the 10 best IPAs is definitely something to consider.
If you are looking for some of the most popular IPA types to start your journey into this type of beer, here are some of the best available on the market today.
#10 Dogfish Head 90 Minute Imperial IPA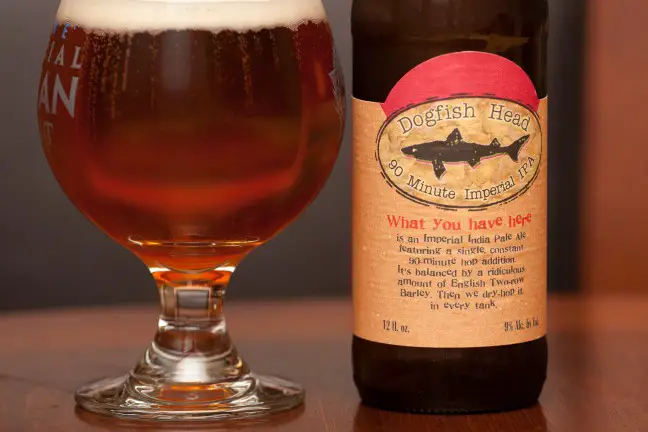 Brewed by Dogfish Head Brewery
This is a popular and strong IPA choice set of Delaware United States. This is otherwise known as an Imperial IPA or American double IPA.
It has a 9% ABV and is regarded as perhaps one of the best IPAs in America.
The 90 min Imperial IPA is known for its malts as well as the extreme hops that can be found inside each bottle.
This beer is one of the first that is continuously hopped and the goal of the Brewer was to create an almost crushing hop flavor.
If you are looking for an IPA that is not balanced in any way and sides wholey on the side of more hops, this is the beer for you. If you're looking for complex flavors and a strong IPA that will give you an indication of what a good craft beer may be, Dog Fish head offers an accessible choice for your needs.
This is number 10 on my list but it's arguably one of the smoothest and most complex. If you have not tried it, this beer is commonly included on lists of the best beers that you can try to emulate a quality IPA.
There are even recipes available online for how you can produce a similar product or homebrew with the same amount of hops.
#9 Le Trou Du Diable: Les 4 Surfeurs De L'apocalypso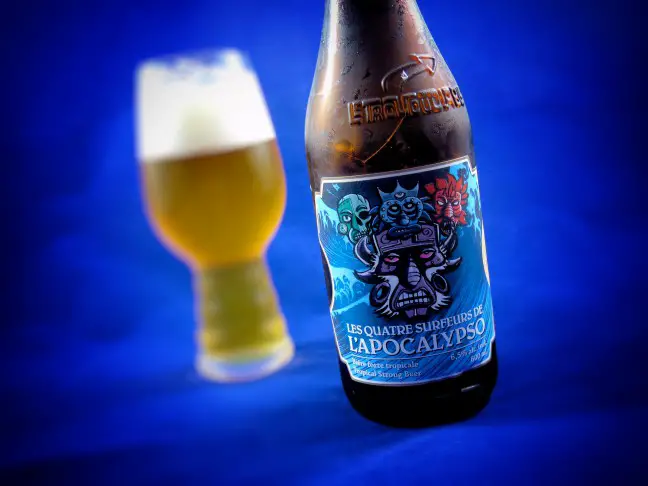 Brewed by Le Trou du Diable
This beer is produced in Canada and it stands as one of the top IPAs in the world. This IPA was named the best IPA in the world for the year 2015 and won many international awards.
It is relatively strong at a 6.00% ABV rating.
Produced by Le Troudabiable In Shawinagan Quebec, the beer is known for creating a unique style of IPA as well as being a favorite across the Americas and Canada.
A golden amber color, as well as a Belgian twist, is the characterized flavor of this bottle. It has a light carbonation with the initial taste of a white IPA.
Although it's considerably less hopped than some of the other beers on this list, it is a smooth and tropical tasting beer that is sweeter and softer than many harsh IPAs.
#8 Sierra Nevada Torpedo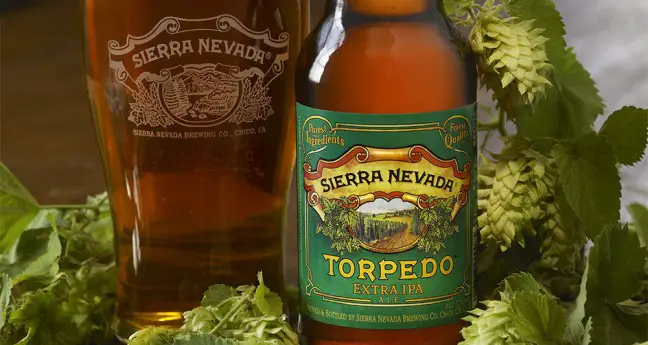 Brewed by Sierra Nevada Brewing Company
I included Sierra Nevada Torpedo on the list as it is currently one of the top-selling IPAs in the United States.
With a 7.20 ABV in the extra IPA and a 5.5% ABV in the regular version of torpedo, this beer which hails from California United States has hints of pine, whole American hops as well as a complex citrus aroma.
It is known for its easy-drinking nature, reasonable cost as well as the bold and assertive flavors.
If you want to know what America thinks an IPA is all about, this is an excellent starting point and it's available at many local stores.
Try out the regular Sierra Nevada and then try out the torpedo extra IPA if you are interested in more complex flavors.
#7 Todd the axe man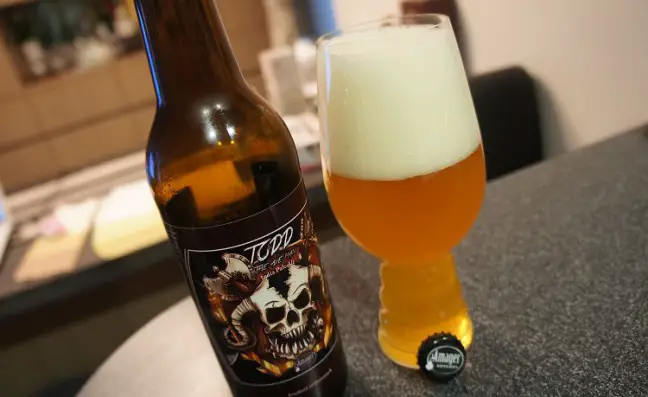 Brewed by Amager Bryghus
At 7.20 ABV this American IPA is also a favorite amongst IPA drinkers.
The beer has this sense of citrus as well as tropical fruit.
It is best known for its flavors of passion fruit, citrus as well as a deep bitterness that comes from a unique style of pops.
It is not exactly a balanced IPA as it stands on the more citrusy side of an IPA instead of the hoppy and rich/easy drinking format.
If you are in the mood for a refreshing and bitter citrus beer that's like biting into a fresh grapefruit, this could be what you are looking for.
#6 Lush Hop IPA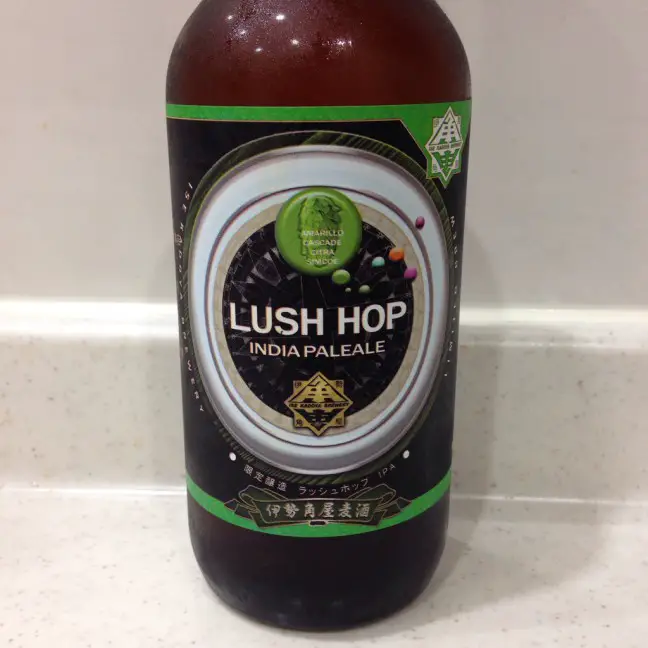 Brewed by Ise Kadoya
This is one of the most balanced IPA's in the entire world and it was the winner for the top Asian IPA this past year.
As Japan's favorite craft IPA this 6% beer is strong and known for its very rich and hoppy flavors.
It is well balanced, clear and easy drinking as well as flavorful with rich hops.
This IPA would be perfect for both connoisseurs and new samplers of IPA.
#5 Saranac Legacy IPA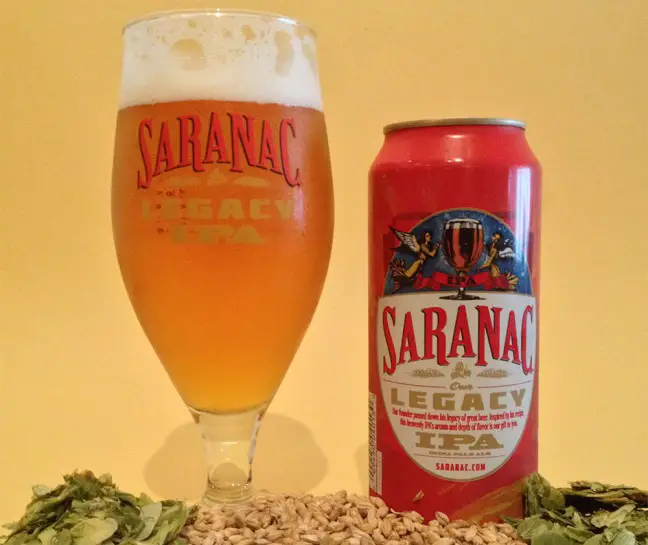 Brewed by F.X. Matt Brewing Company
This 6.5% ABV IPA is produced in New York state and is known for its wide appeal across the US.
The foam is wonderful on this beer and it has a sweet Caravelle and light lemon taste.
The hops are distinct in this beer making it something completely unique.
The main element of this beer is its famous foam however. Many people suggest that pouring this beer is similar to seeing a bubble bath overflow and the Saranac Legacy IPA has a thick rich and citrusy foam that celebrates over 125 years of brewing in Utica New York.
This is definitely an IPA that you need to try if you like sour flavors and rich foamy beers.
#4 Brewdog Punk IPA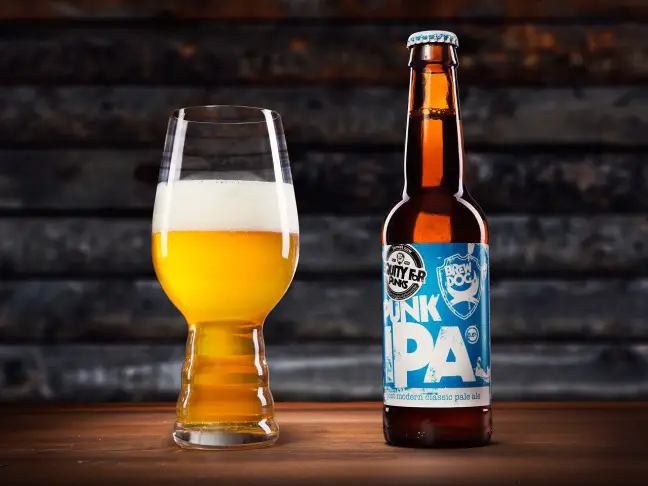 Brewed by BrewDog
Brewdog is voted as the best IPA in the United Kingdom.
It is one of the lower percentage beers on this list but it is also one of the most classic IPAs.
This is a relatively lightly hopped, clear and citrusy favorite that is very refreshing.
This pale beer has become a quick favorite across Europe and although it is a craft beer still, it can be fairly accessible as well.
#3 King Julius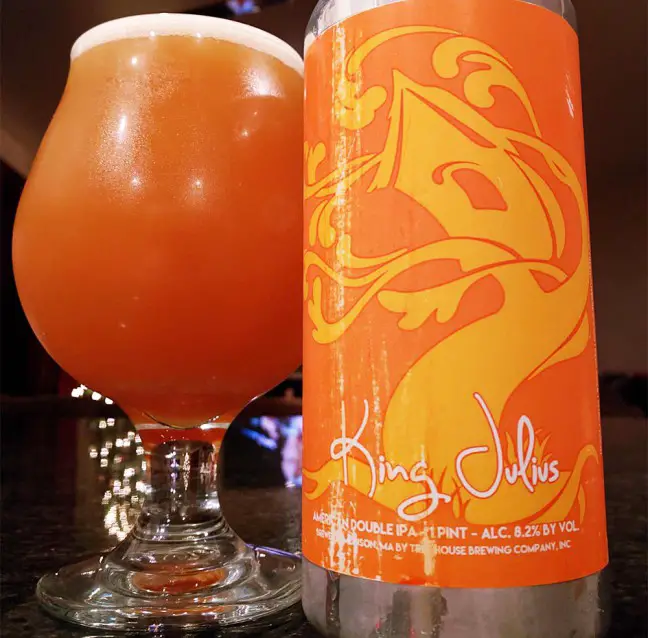 Brewed by Tree House Brewing Company
This beer first came out in late 2012 and it was designed as a double IPA.
Although it comes from a relatively small craft brewery, if you can get your hands on a can of this IPA your taste buds will certainly thank you.
With an 8.3% ABV, it is relatively powerful but it's also exceptionally flavorful and hops saturated.
The citrus in this beer is extremely smooth and many have suggested it is similar to drinking a liquefied orange mango smoothie.
The beer is around the same color as orange juice and pours with a distinct orange color.
Many heralds this is one of the best hoppy IPAs that has ever been made.
If you like light and smooth citrus flavors as well as heavy hops, King Julius will be your new favorite IPA and something to emulate in your own beer making.
#2 Nøgne Ø Vic Secret IPA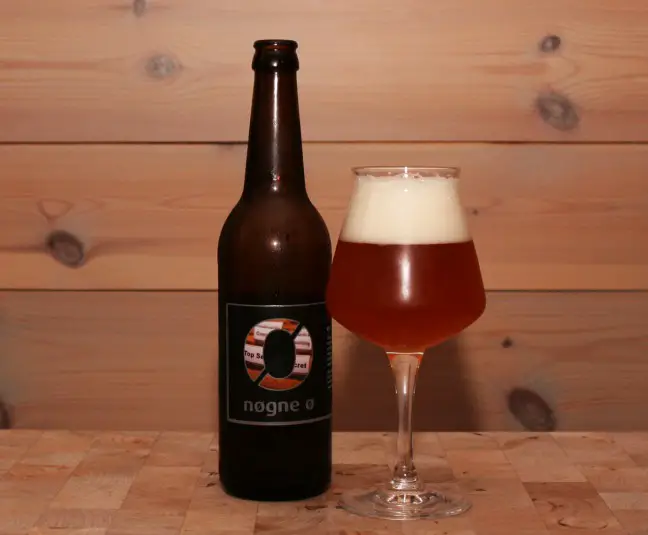 Brewed by Nøgne Ø (Hansa Borg)
Europe's top named IPA actually comes from Norway.
This beer is known for its citrusy and grapefruit style flavor. The beer is also produced using lychees for a sweeter taste. With a hint of lime and grapefruit throughout, this is a deep IPA that was somewhat of an unfiltered and hazy color throughout.
At 7.5% it is considerably stronger than some of the beers that you might find on the shelf as well.
#1

Heady Topper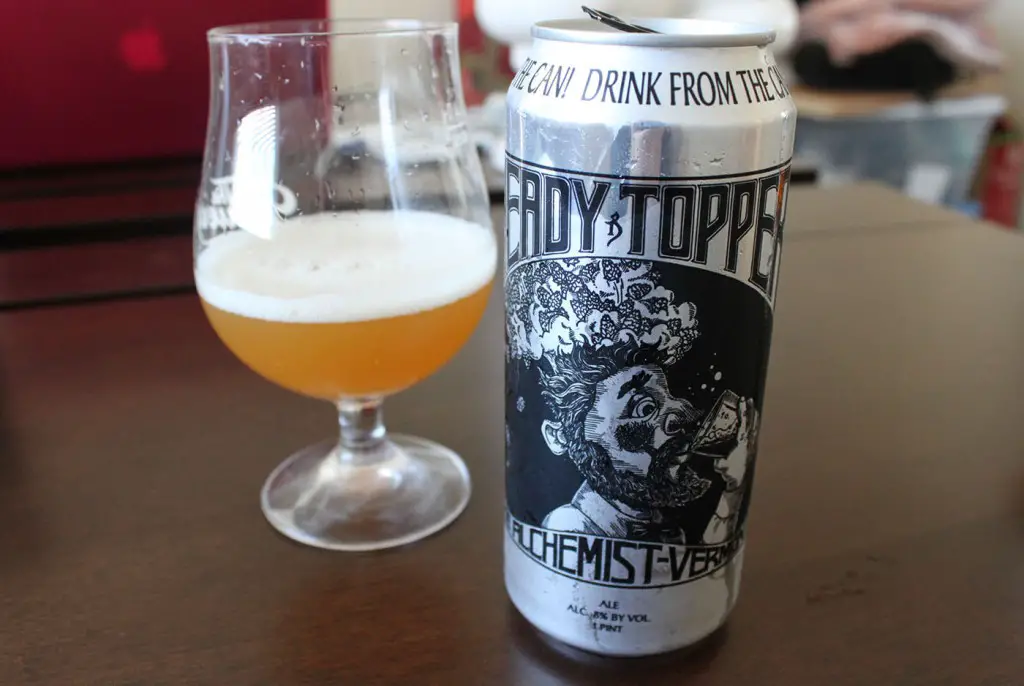 Brewed by The Alchemist

Heady Topper from the Alchemist is produced in Vermont and is available year-round. It's an American double IPA with an 8% ABV.
The thing that's so special about this IPA is that it's commonly scored amongst the top 96% in many reviews around the world. This is a beer that's very well-loved and highly sought after. Fans of IPA suggest that this may well be the most perfect IPA ever created.
The beer has a quality bite as well as an excessively hoppy smell. It is sweet with a nice bitter hoppy aftertaste.
If you like a really hoppy IPA, you will swear you are almost chewing them.
The brewer suggests drinking it from the can to contain some of the hoppy flavors and this actually works to really improve the beer as well.
IPA's show no signs of slowing down
IPA's have been around for hundreds of years as suggested in the examples of Alexander Keith's as well as Saranac.
With many major brewers now getting on the bandwagon and producing complex IPAs to meet with market demands, Homebrewers are always looking for new flavors that they can try to emulate in their own creations.
IPA's show no signs of slowing down and it seems as though beer drinkers today are no longer content to drinking a simple lager anymore. IPA's offer the complex flavors and unique undertones that we expect from a quality beer.
While producing it can be more labor-intense than other varieties of beer is well worth it when you get the same level of quality and flavor variety that some of these top 10 offerings can produce.
If you are interested in something new or you want to explore a whole new world of flavors with your IPA (or even NEIPA), you should consider picking up some of the beers on this list.
Join the popular movement in beer drinking and beer making with IPAS!