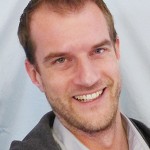 Lifelong beer habitue and homebrew artisan
The IPA is hands-down the most popular beer style, and it has been popular since the start of the modern craft brewing revival in the 90s.
IPAs allow brewers to push their limits and step out of their comfort zones. Hoppier, more alcoholic and intensely aromatic — IPAs are bigger, bolder and better.
Not all IPA's are created equal, though; there are now dozens of IPA styles, from fruit bombs to incredibly bitter beers. Here's a round-up of the best IPAs in each category.
With the new craft beer movement as well as the homebrewing movement, more people are interested in creating the complex and hoppy flavors of IPA in their own home (my guide to help you find a kit to make your own IPA) as well as trying out different types of IPA.
Best West Coast IPA: Ballast Point Sculpin IPA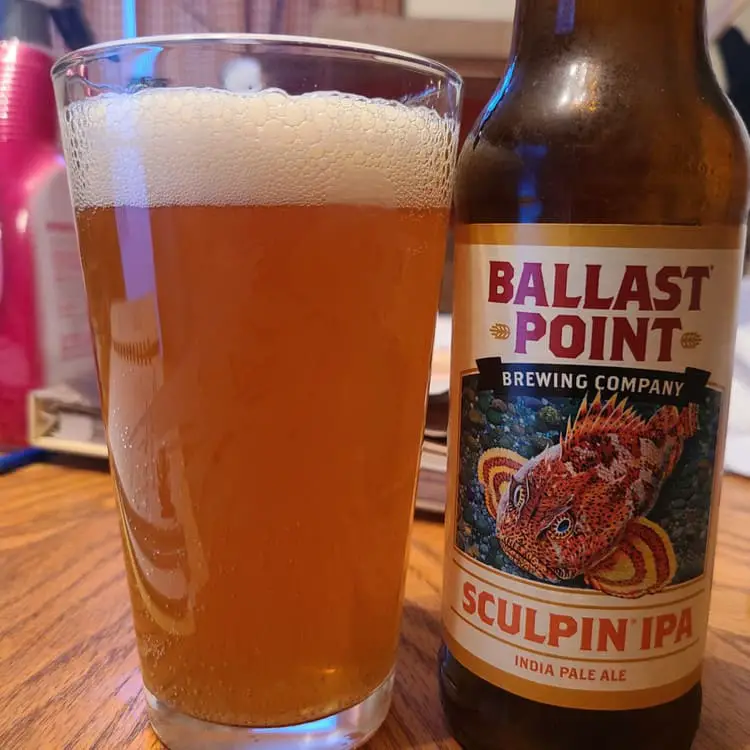 ABV: 7%
IBU: 70
San Diego's Ballast Point Brewery leads the charge since 1992 with creative brews that have helped shape the current brewing scene. Their Sculpin IPA, a medium-strength but quite complex concoction, is light, crisp and pleasantly fruity.
With a clean hoppy, and honeyed malt profile, this award-winning IPA has a nice body and layered aromatics thanks to a five-stage hopping process — mango, apricots and peaches balance the tight bitterness for a well-rounded mouthfeel.
The relatively low alcohol levels make this West Coast IPA easy to enjoy; it's almost a session beer that leaves nothing but a fantastic, mildly bitter aftertaste inviting you to open another can. Well executed, that's Sculpin.
Best Single-Hop IPA: Terrapin Beer Co. Mosaic Red Rye IPA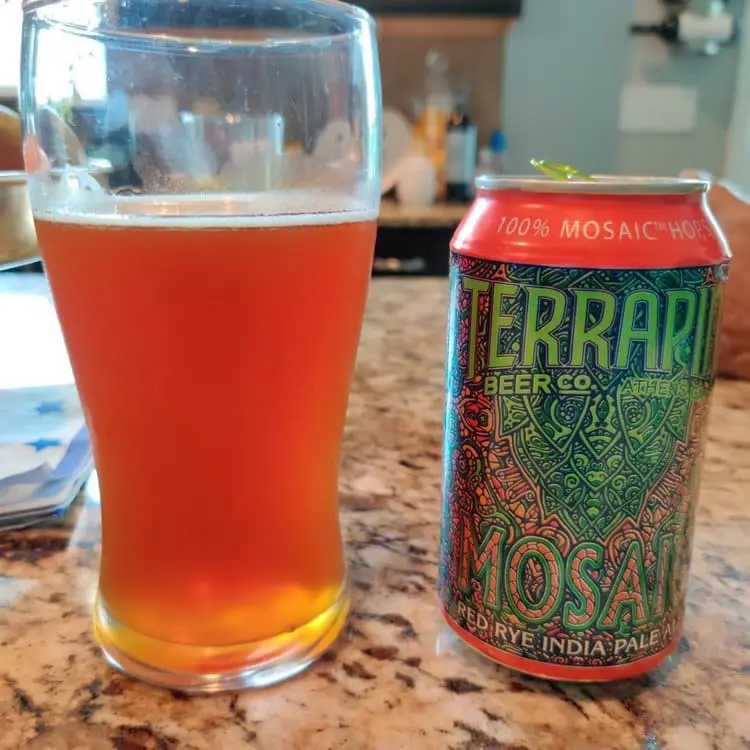 ABV: 6.3%
IBU: 75
This is not your average IPA; it's not even a regular single-hop IPA. The good folks at Terrapin Beer base this Mosaic-scented beauty on a red rye ale, and that takes this specialty beer to another level of enjoyment.
Georgian brewers John Cochran and Spike Buckowski have always championed rye beers with great success, and their tropical, single-hop Mosaic is just one of their most recent achievements.
Rustic, slightly hazy and brightly ruby-colored, this fragrant brew is tropical and citrusy but also somewhat malty, which makes it unique. The mouthfeel is smooth as silk, but most importantly, the Mosaic hops shine beautifully.
Best Double IPA: Russian River Pliny the Elder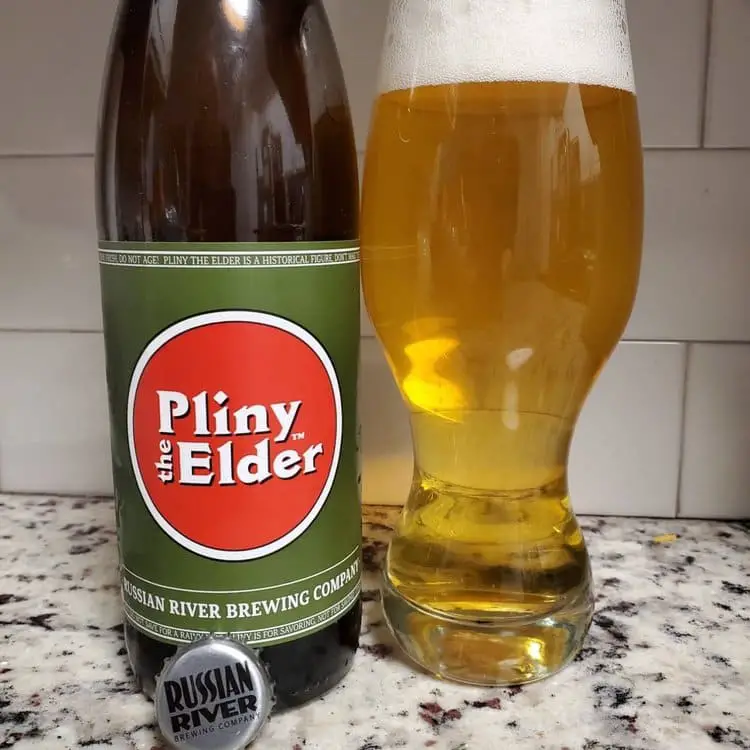 ABV: 8%
IBU: 100
Gaining complexity from a very successful use of Amarillo, Centennial, CTZ and Simcoe hops, Pliny the Elder single-handedly put the Russian River Brewery on the map.
The Sonoma brewery is a pioneer for the Double IPA style, and although today you'll find much more potent examples, Pliny the Elder was a game-changer in 2000 and is still a worthy ambassador for the category.
What makes this example a stand out is that it's always fresh, brewed in relatively small batches and labeled with a production date. For hoppy beers, freshness matters and brewmaster Vinnie Cilurzo knows it.
If you've never tried a Double IPA, this is an excellent place to start. Twenty years down the road, Pliny the Elder still sets the bar high for the category.
Best Triple IPA: Russian River Pliny the Younger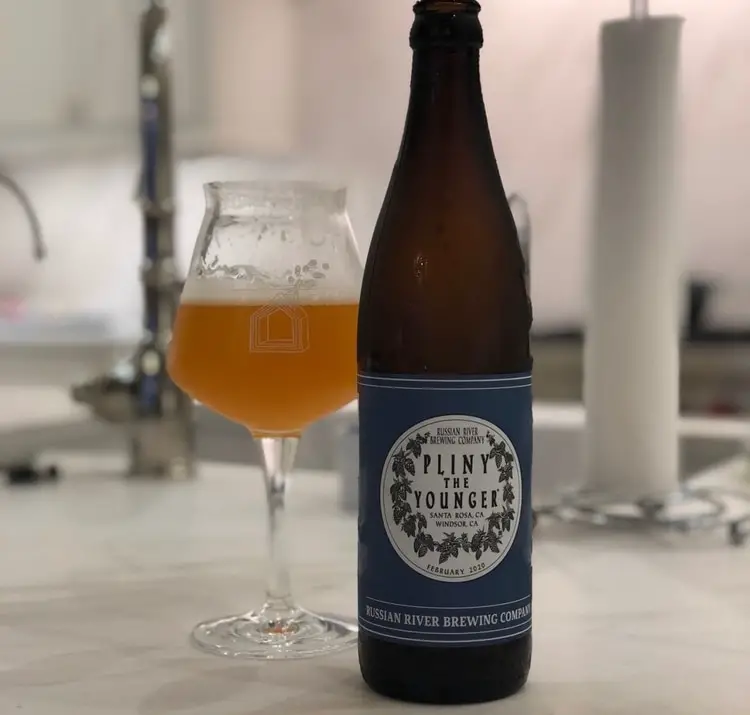 ABV: 11%
IBU: 90
Sonoma's Russian River Brewery is no stranger to IPAs; they have played an essential role in the style's popularity.
Pliny the Younger, a high alcohol, high IBU IPA, is hopped three times and dry-hopped four more times — this is what an IPA is all about, hops' layered scents and flavors.
Floral, citrus, herbal, resiny and fruit-forward, there's complexity in this golden brew, but it's very well balanced and harmonious. The secret ingredients are Amarillo, Chinook, Citra, CTZ, Mosaic, Nelson, Simcoe and Warrior, and each hop plays its part.
Although the Younger was released in 2005, it's still a contender for the best IPA in the country and the world.
Best Hazy IPA: Tree House Julius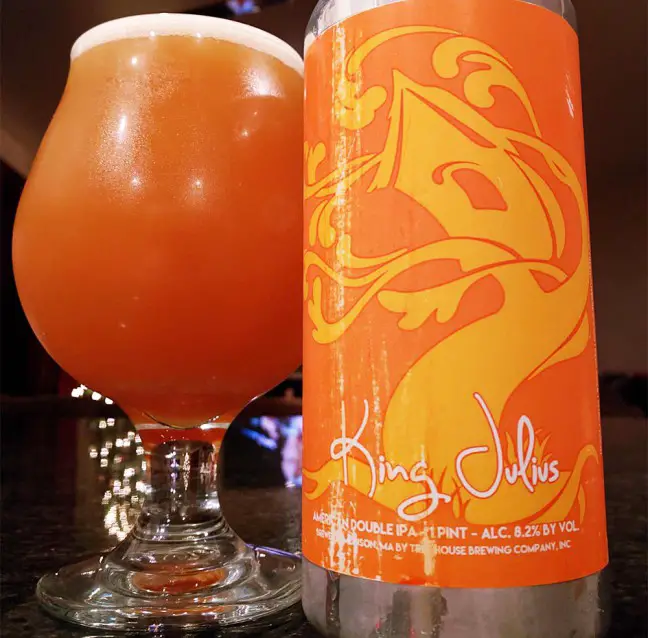 ABV: 6.8%
IBU: N/A
A boozy mango, peach and passionfruit fizzy juice, that's what Julius is, and it's incredibly appealing!
Tree House Brewing Company in Brimfield, Massachusetts, started as a small operation but now has five facilities. Their beer is trendy but well-thought, and you can feel it in their Hazy IPA infused with American hops for a summery drink hard not to love.
Beautifully balanced between fruit and piney herbaceousness, this beer is not only about the nose; the creamy mouthfeel is attractive too.
NEIPA or Hazy IPAs are all about instant gratification, and Julius does just that — it's easy to see why it has become Tree House's flagship brew. It's ideal for inexperienced beer drinkers and snobby aficionados alike.
Best English IPA: Three Floyds Blackheart English IPA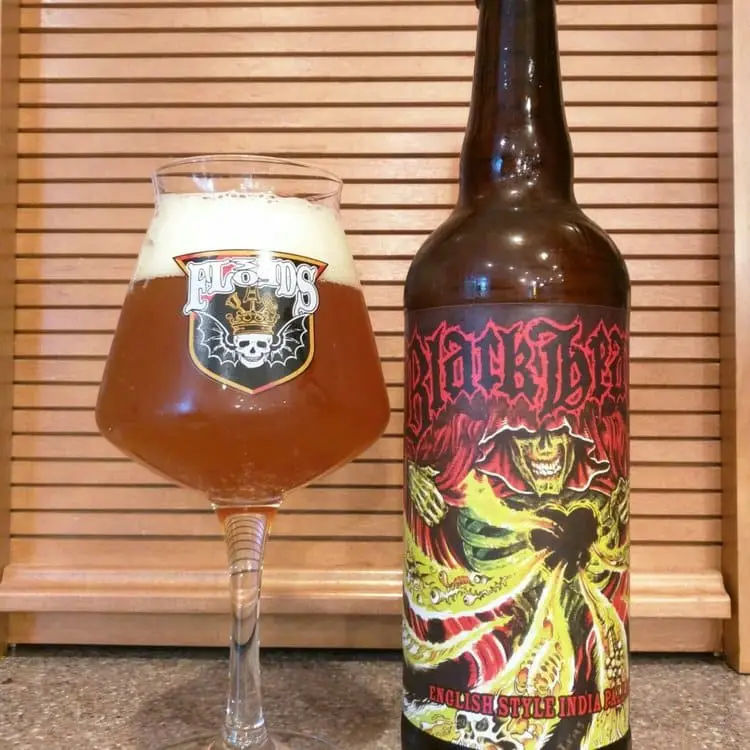 ABV: 8.5%
IBU: 78
With all-English ingredients and aged in toasted oak, Three Floyds Brewery has come up with what could become a new definition for English IPAs — one mirroring the taste of the original 19th-century India Pale Ales.
Maltier and toastier than your average IPA, this still feels up-to-date and rewards your senses with ripe fruit and citrus, but also with earthy and smoke-like aromas.
If you're into New World IPAs, you might find this style a bit too malty and sticky. Then again, you might absolutely love it. There's magic in the Blackheart IPA, it's timeless and with such a perfect balance between malt and hops, it's hard not to want to take another sip.
Best European IPA: Nøgne Ø Vic Secret IPA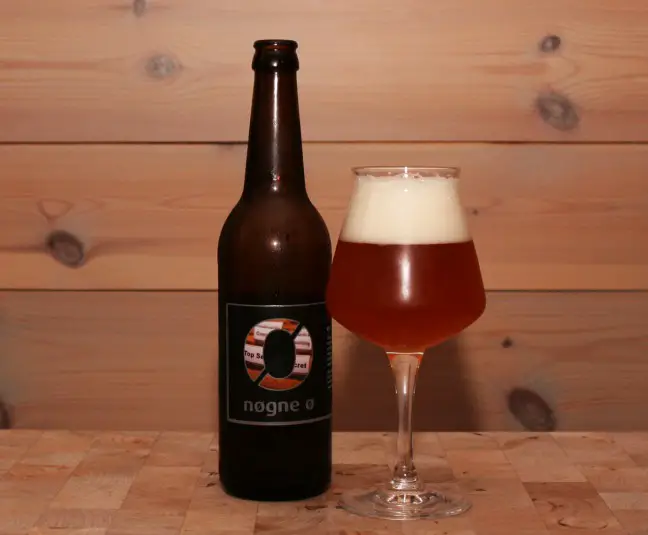 ABV: 7.5%
IBU: 100
Norwegians are big IPA fans, and they bring their deep beermaking roots to the conversation. Nøgne Ø never ceases to amaze; they're the first sake producer in Europe.
The Vic Secret IPA, designed by Edvard Hortemo and his team, is all about ripe fruit and pine forest aromas. The alcoholic warmth is pleasing but robust, but the solid fruit core and caramel undertones balance the brew nicely.
With 100 Bitterness Units, one would expect the beer to be hard to tackle, but it's not; it checks all the right boxes for a handsomely crafted IPA.
Although West Coast-inspired, there's a European feel to this robust IPA — it must be the water.
Best Rye IPA: Alpine Beer Company, Nelson IPA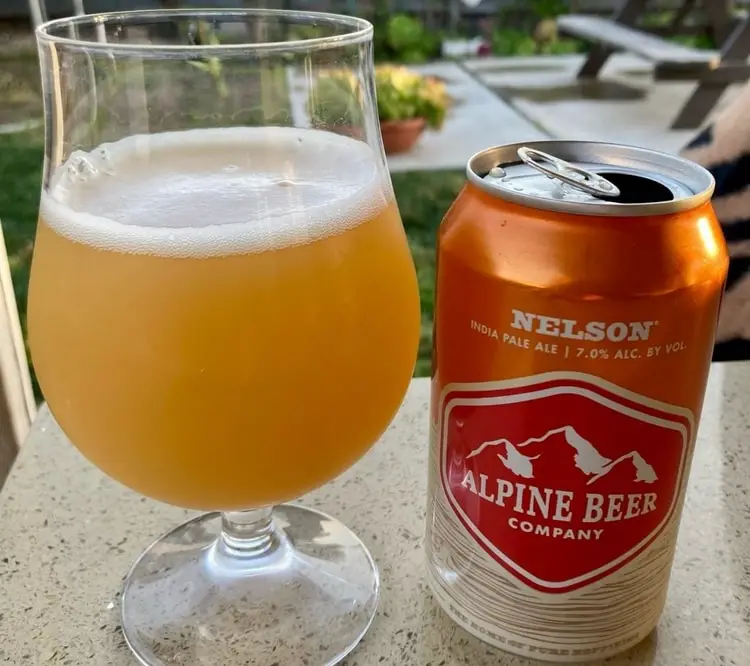 ABV: 7%
IBU 40
With a mild bitterness but intense citrus aromatics from the famous New Zealand's Nelson Sauvin hop, this beer could easily represent the single-hop and the new world IPA categories. Still, it's the addition of European Rye Malts what gives this exciting brew its personality.
The Alpine Beer Company lies in the foothills outside San Diego, but they're very much inspired by European-style beers. Their sours are fantastic, and their use of hops is masterful — their Hoppy Birthday beer is equally impressive.
The Nelson IPA, though, stands out for the rye's spiciness and earthiness merging with the pine resin and citrus scents coming from the expressive hop. Nicely balanced, this is a well-rounded IPA altogether.
Best Black IPA: Hill Farmstead Society & Solitude # 2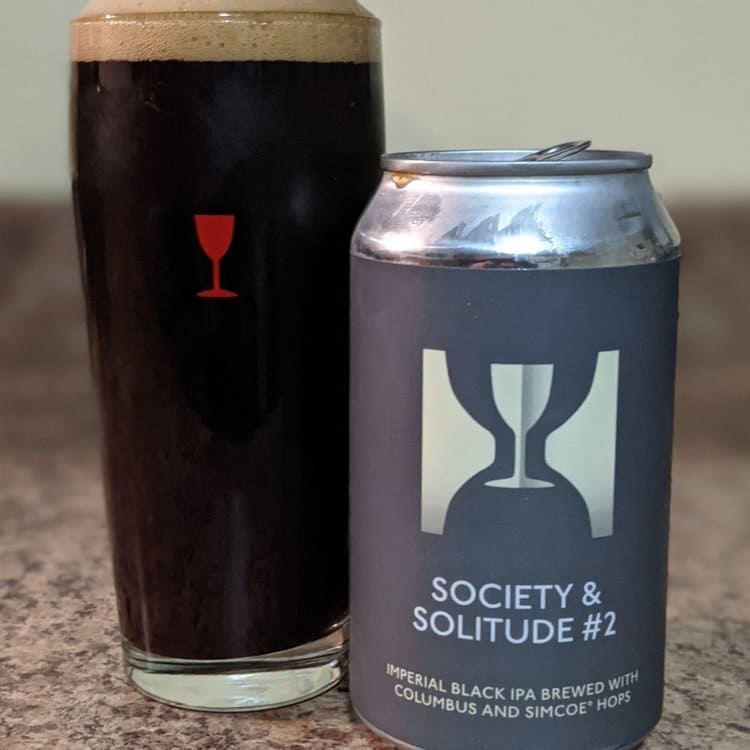 ABV: 9%
IBU: N/A
North Greensboro, Vermont, is home to Hill Farmstead Brewery, a very traditional operation that goes back eight generations to 1788. This is an actual farm, tavern and brewery — a complete family business based on good beer.
Really an experimental brew for the conservative brewery, this IPA is immensely complex. Smoke, roasted malts and hints of chocolate balance the intense hoppiness and bright fruit ad floral scents.
Columbus and Simcoe hops come together to give the Society & Solitude IPA its lively personality that contrasts significantly with the beer's name. Creamy, and even buttery. This is precisely what you expect from a Black IPA made by an experienced team.
Best Sour IPA: Hudson Valley Silhouette – Peach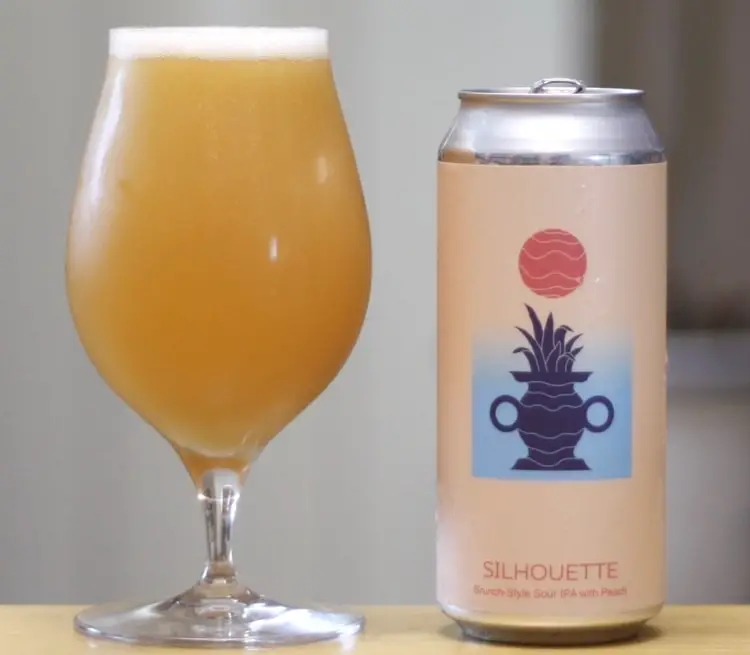 ABV: 8.0%
IBU: N/A
This hybrid sour beer is conditioned on peach, almonds, coconut, cinnamon, vanilla and maple syrup. Milk sugar adds to this dessert-like profile a very desirable creaminess.
The hops are unusual as well; Cashmere and Kohatu bring tropical scents to the table for an authentic breakfast in a mug.
A collaboration between Other Half Brewing and Hudson Valley Brewery, this is a one-of-a-kind Sour IPA. Pineapple and tangerine base flavors are also available for a complete set of tangy IPAs that will indeed become your favorite for the category.
Juicy, hazy, creamy and nuanced, Silhouette Peach is not an ordinary beer; it's extraordinary in every sense of the word!
Best White IPA: Anchorage Galaxy White IPA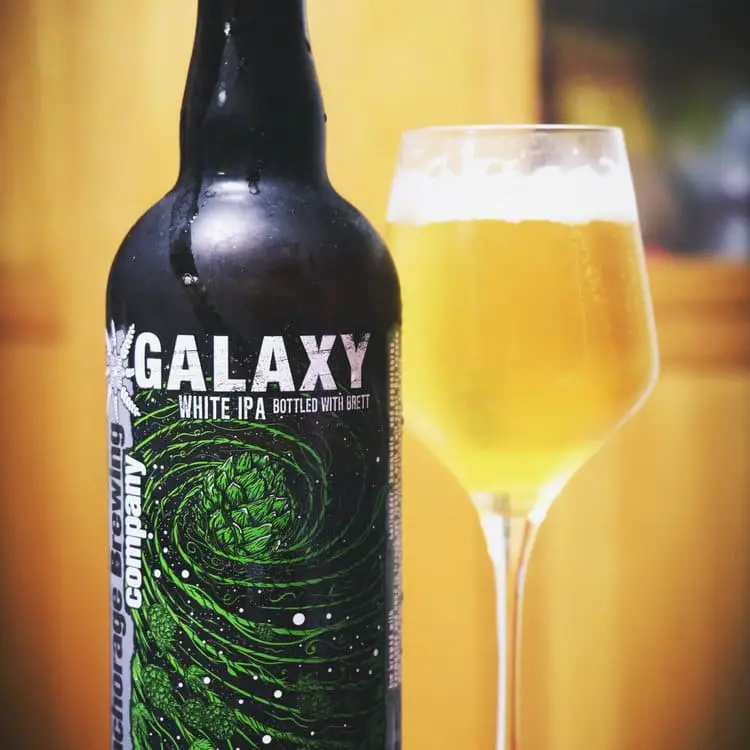 ABV: 7%
IBU: 50
Gabe Fletcher's Anchorage Brewery is a well-known big player, but they continue to amaze through their creativity and innovation. Their Galaxy White IPA is bretty, wild and funky.
Fermented in French oak foudres with wild yeast and livened by Galaxy hops, this one is a cloudy, tropical and spicy brew you won't get tired of.
The cork top is an excellent detail, but it's also a way to prepare you for the vinous beer as complex as French white wine. Fruity when young and attractively funky if aged. This is a contemplative beer taking the IPA family to new heights. For the category, it doesn't get any better than this.
Best Brett IPA: Pit Caribou Brett Session IPA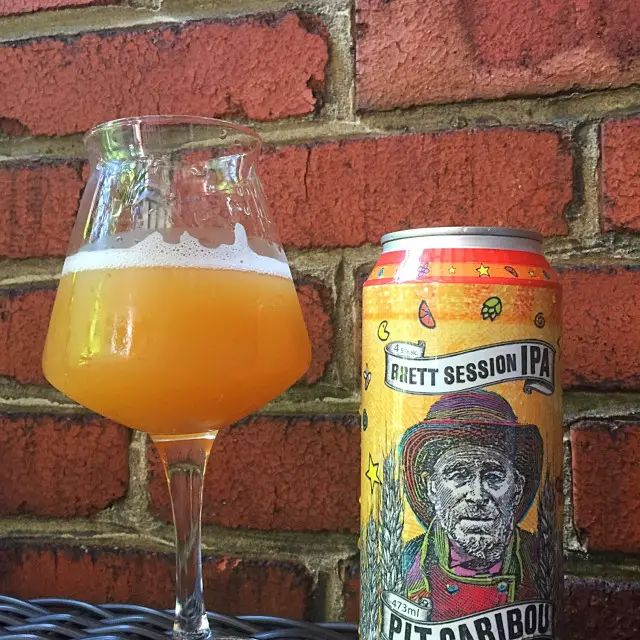 ABV: 4.5%
IBU: 77
This brewery from Quebec has found in funky Brett beers the way to express their take on IPAs. Their Brett Session IPA is fermented 100% with Brettanomyces yeasts.
Funky and bretty, but gracefully showing tropical fruit, citrus and pine resin aromas, Pit Caribou is a statement.
With a moderately frothy head and a bright amber color, this is a solid session beer with toned-down alcoholic levels for a balanced mouthfeel that's quite easy to enjoy.
This small brewery on the Atlantic coast was founded in 2007 and has been growing steadily thanks to its innovative spirit. Spontaneous fermentation, smoked beer and barrel-aged beers are not uncommon. Pit Caribou has undoubtedly found its voice and a place in the competitive craft beer industry.
Best Brut IPA: Devils Backbone Brut IPA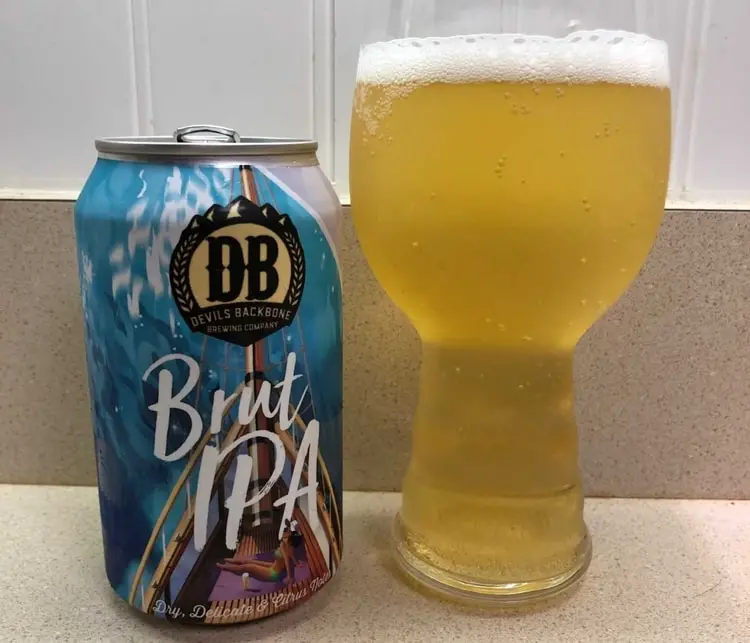 ABV: 6.3%
IBU: 26
Clean, crisp and light-bodied, Devil's Backbone Brut IPA is an authentic treat brimming with elegance and refinement.
Amarillo and Hallertau Blanc hops give a fruit-forward yet classic feel to this Champagne-inspired brew. Nectarines and white peaches dominate the nose, while a dry palate and refined carbonation quenches your thirst.
Pilsner malt, malted wheat, and acidulated malt form the base for this light-weight, pale straw-colored beer to become a noble ambassador for the relatively new category.
This is not your everyday IPA. It might feel lighter and drier, but that's part of its charm. This is a Brut IPA, after all.
Deeply committed to the environment and the community, DB Brewing Company is the most successful undertaking in Lexington, VA.